Free transfers at Manchester Cresta Court
Holiday Extras news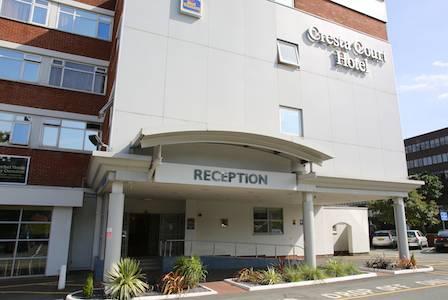 The Best Western Cresta Court hotel at Manchester airport is now providing free return transfers to Holiday Extras customers who book a hotel and parking package.
The three-star hotel is convenient for all Manchester airport terminals, with transfers taking five minutes and running every 10 - 15 minutes.
This great value Manchester airport hotel offers free wifi throughout, comfortable guest rooms, and a restaurant and bar with free meals for children under 12.
Book the Manchester airport Cresta Court from £64 for a double room plus up to eight days' parking at Official Manchester Airport Long Stay.
*Price is based on a search made on May 9 2013 for June 21 2013. Subject to change and availability.
Featured news articles