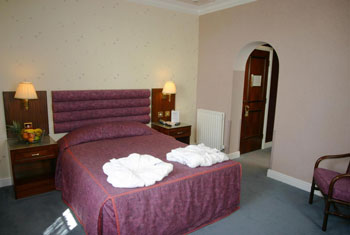 We've got over 27 years' experience in selling airport hotels and our expertise means that customers often come to us with their questions. Below, we've compiled the answers to the most common questions about Teesside airport hotels. However, if you don't find what you need here, phone our award-winning contact centre on 0800 093 5478, contact us through an instant message through our Live Chat, or send us a ten-minute-response email on our homepage.
Which Teesside hotels have family rooms?
The St George hotel is perfect for families. It offers triple and quad rooms and the hotel's friendly staff contribute to its welcoming atmosphere. It is also just a few minutes from the airport, so you can avoid that early wake-up call.
Why is it a good idea to pre-book my Teesside airport hotel?
Pre-booking your airport hotel with HolidayExtras.com® could save you up to 40 per cent on the standard price. As a hotel's availability decreases, its room price will often rise, so to guarantee yourself the room of your choice at a great price, we always advise booking as early as possible.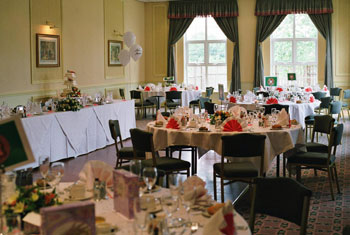 Can I combine airport parking with my hotel stay?
Yes. HolidayExtras.com has negotiated exclusive deals with many of our airport hotels so that you can combine a room booking with a parking package. Booking an airport hotel with parking can often work out cheaper than parking alone. Teesside's St George hotel is within walking distance of the terminal and its parking facilities are within the airport grounds.
Can I make an amendment to my hotel booking?
If you've booked one of our flexible packages (not a Supersaver, Price Buster, Non-Flexible or Advance Purchase), then you'll be able to make changes to it up to 24 hours before your stay. You can change the dates, times, flight numbers, car registration details and more by going to the manage my booking page or calling 0800 093 5478.
Are your prices per room or per person?
All of our hotel prices are per room, per night.
Top