Looking for city break holiday ideas? Cities are best explored when the weather is mild, so there's no better time than the spring to explore new and exciting urban destinations. (If you are already looking forward to summer, read our tips for the best value summer destinations.) As the temperature rises, so do the prices, so if you act fast you can still get a great deal on spring city break holidays in several European countries and beyond; we've rounded up a few of our favourites - and there are good reasons why these have become classic short break destinations!
Ideas for Classic Spring City Breaks
Rome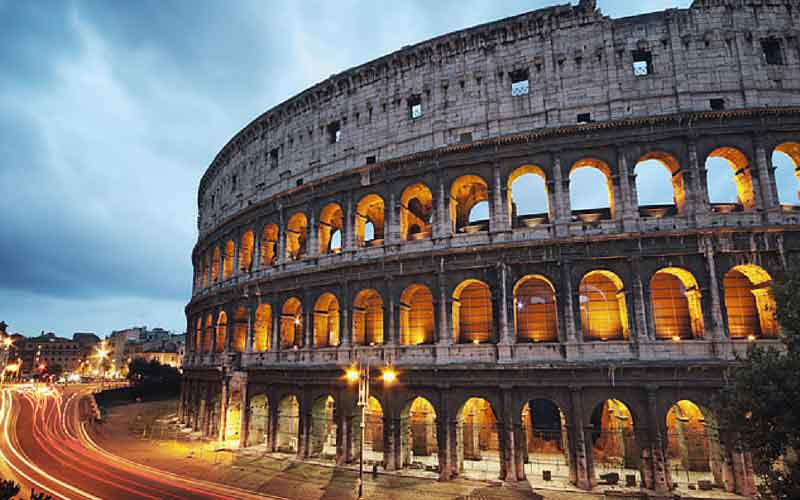 Flight time from UK: 2.5-3 hours
Three-night breaks from: £199/person
Average temperatures March/April/May: 10°/13°/17°
Rome is an extremely popular destination for city breaks due to its all-round appeal: the sights, the food, the friendliness of its inhabitants and its breathtaking beauty all add up to a package that's hard to beat. It's also just a short flight away, and offers fantastic value for those looking to relax and recharge while taking in some culture and history - not to mention a few glasses of outstanding Italian wine.
It's possible to find a three-night break in Rome for less than £200 per person through March and April, which also makes it a surprisingly affordable get-away. As is the case for most short breaks, you'll pay a little more than this if you opt for weekend travel.
Paris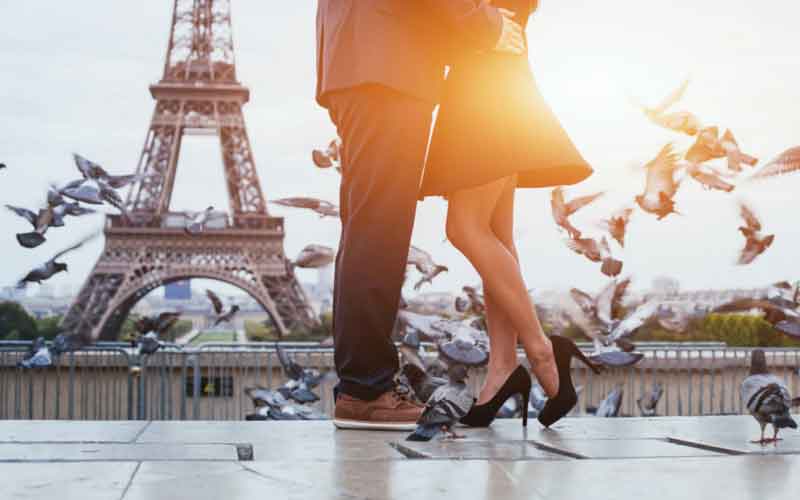 Flight time from UK: 1 hr 45 - 2 hrs
Train time from UK (London St. Pancras): 2.5 hrs
Three-night breaks from: £199/person
Average temperatures March/April/May: 9°/11°/15°
Paris is not only one of the most beautiful European cities to visit from the UK, it's also one of the most accessible. The option of fast train travel direct to the heart of the city makes for a relaxing journey, and the allure of Paris in the springtime needs no explanation.
Paris is often seen as an expensive city, but you can cut costs by booking a package deal now that comes in at around £199 per person.
Prague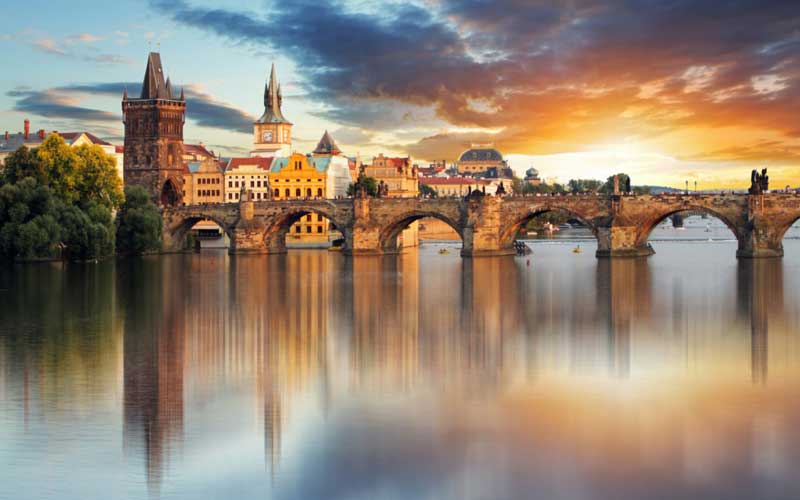 Flight time from UK: 2-2.5 hours
Three-night breaks from: £159/person
Average temp March/April/May: 4°/7°/13°
There's no shortage of enjoyable ways to pass the time in Prague, which is a city packed with Bohemian bars, bustling markets, beautiful old churches and and museums as well as picturesque riverside parks. You'll find plenty of photo opportunities in the 'golden city of spires', whose architecture is an endless backdrop of red roofed, highly decorative structures that span the Gothic, Baroque, Rococo and Cubist eras. Don't forget to bring your smartphone - it's an Instagrammer's dream!
Though not as 'cheap and cheerful' a holiday option as it once was, Prague still offers incredible value for money for those looking for a rich and inspiring city break. But be warned: temperatures in Prague are a little cooler than many of the other destinations covered here, so this is one to choose if you're not put off by chilly weather. Pack a warm coat and some cosy gloves to enjoy the city in comfort!
New York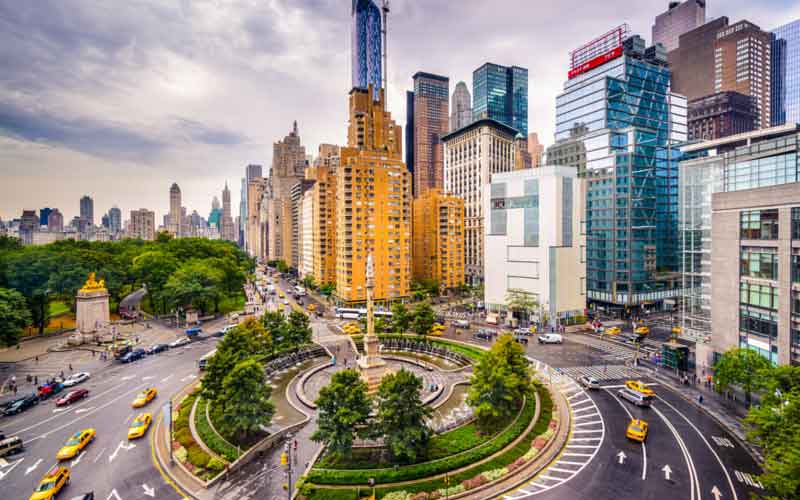 Flight time from UK: 7.5-8hrs
Three-night breaks from: £490/person
Average temperatures: March/April/May: 6°/13°/18°
New York is one of the few US destinations that make up the list of popular short breaks for UK travellers, being a relatively comfortable 7-8 hours away by air. As a city that never sleeps, stops or in any way stands still, NYC is a prime destination at any time of year, but many prefer to visit during the more temperate months to avoid the stifling heat of summer in the city or the notoriously cold (if beautiful!) winters.
A Spring city break holiday is the perfect time to explore New York's iconic sights, inside and out: on a pleasant day you can take a stroll along the High Line (pictured above) or whizz to the top of the Rockefeller Building to see the city from above. On a gloomier one, there's no end of options for indoor sightseeing, from the splendour of the Metropolitan Museum of Art to buzz of the city's legendary cocktail bars.
If you found this post on the best city break holidays in Spring helpful, you may want to read more of our Travel Tips articles. Also check out our travel blog for additional inspiration and travel tips to make your holidays hassle-free!
If you enjoyed this post like us on Facebook and follow us on Twitter or subscribe to our YouTube channel.
Written by Abi Silvester, a London-based writer and editor with a passion for great food, fine wine, coffee and cats; always planning my next trip! @absinthecity
Top