With four ice creams costing more than £50 in a Rome tourist spot last summer, we could all do with some advice on how to holiday on a budget this year.
In a Holiday Extras poll of 1,219 customers, families said they tried to save money on their holiday by pre-booking their airport hotel rooms and parking (39%), using price comparison websites (26%), going on holiday during school term-time (23%), booking family rooms (10%), and taking part in house swaps (2%). We've put together more holiday money-saving tips below, to help make your travels a little easier on the pocket.
Budget tips for a great holiday!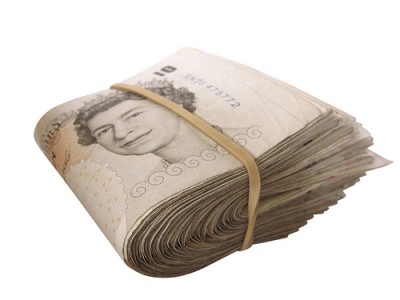 Holiday on a budget and save those pounds! Image: Images of Money under Creative Commons licence.
Choose your destination wisely - if you haven't already booked!
Every year the Post Office publishes research on the cost of holidaying in various countries. Here you can compare, for example, the cost of a cup of coffee, a beer, three-course meal or suncream in the 20 most popular holiday destinations. For 2013, the Algarve in Portugal and the Spanish Costas came out as the cheapest based on the price of 10 common tourist items.
Don't fly at the weekend if possible
Scour the price comparison sites for the best deals on flights and accommodation and, if you can, avoid travelling at peak times to make the most of your holiday budget. Weigh up whether all-inclusive or self-catering will work out better value for you; and consider lower-star rated or more unusual accommodation - check TripAdvisor for other travellers' opinions before you part with any cash.
Book your travel extras as early as possible - and look for Supersaver and Undercover deals
Always book extras like airport parking and hotels, travel insurance, and car hire in advance. Never, ever, wait until you arrive at the airport car park to pay for your holiday parking - you will always save on the gate rate by booking before you travel.
At Holiday Extras, Supersaver prices on hotels and parking are even cheaper as they are non-amendable and non-cancellable. Undercover airport hotel deals will save you cash simply because you don't find out the name of the hotel until you have booked.
Buy your travel insurance when you book your holiday, as you will be covered for many unpredictable events that could affect your holiday plans (and money) before you even set off.
When arranging car hire, look at deals from the big names as well as the online brokers; and read all the small print carefully. Don't spend out on over-priced extras such as excess insurance and sat nav. Instead, buy your own independently for much less and keep your holiday on budget.
Buy a prepaid currency card
Currency cards such as FairFX offer a competitive exchange rate, and do not charge for transactions or withdrawals when you're overseas. They're also really useful for helping you keep control of your holiday budget.
Find the most competitive credit card
Look for credit cards that won't add transaction fees, such as Halifax's Clarity card and the Post Office's Platinum card. Don't pay in sterling on a card when you're on holiday - you'll be charged a few pounds for the exchange every time you do this. Go to MoneySavingExpert.com for everything you need to know about using credit cards abroad.
Buy city attraction and travel passes
In many popular destinations you can buy attraction and travel passes that will save you more and help you holiday on a budget. Check out your nearest tourist information office for details.
Venture off the well-worn tourist trail
Everyday necessities, eating out and sight-seeing will be cheaper - and often more authentic - once you leave the hordes behind. Instead of heading to a restaurant every day, try some street food or go the local supermarket and buy provisions for a picnic or home-cooked meal.
Look for free activities
Tricky to find in fiercely touristy locations, but in many places you will be able to find a free festival in a village square or an exhibition with no charge. And wherever you are, an invigorating hike, amble through town, or stroll along the beach will cost you nothing.
How do you holiday on a budget? Let us know, and if you enjoyed this post like us on Facebook and follow us on Twitter or subscribe to our YouTube channel.
Written by Maxine Clarke, follow her on Twitter @travellingmax, or email maxine.clarke@holidayextras.com
Top