Top ten places to see before you die
Have you got a list of things you want to do and places you want to see before you die? According to recent research from Leger Holidays, the average Brit will create their 'bucket list' aged 39 years - and travel is the most common feature. Here's our round-up of some of the best holiday destinations to experience before your time on planet earth is up...
Best holiday destinations bucket list
African safari - Kenya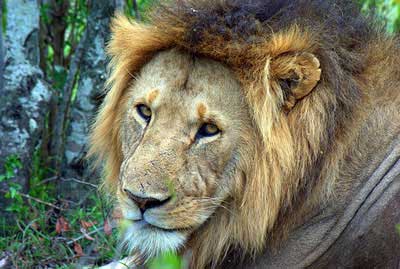 A Kenya safari holiday is top of many travel lists, with vast wild landscapes and the chance to see the big five - elephant, lion, rhinoceros, buffalo and leopard - in their natural habitat. From the Indian Ocean and Mombasa Beach to Lake Naivasha, the Masai Mara and the wilderness of Northern Kenya, adventure-seekers can explore by foot, jeep or horseback and stay in accommodation ranging from thatched tents to luxury hotels for an unforgettable holiday.
Great Barrier Reef, Australia
Off the east coast of Queensland in northern Australia, the stunning Great Barrier Reef is a magnet to travellers from around the world. This Unesco World Heritage site is home to the world's largest collection of coral reefs (400 types of coral), 1,500 species of fish and 4,000 types of mollusc plus other unique creatures including the dugong ('sea cow') and the large green turtle - making it a diving and snorkelling paradise. The beaches aren't bad either.
The remote, rugged coastline and awe-inspiring landscapes of Scotland's Outer Hebrides offer a very special holiday. A haven for wildlife, some islands are renowned for their birds (Lewis, Harris, Rona and Sula Sgier) while others play host to basking sharks, dolphins, otters, seals and whales (the Barra Isles and Eriskay) or rare species of flower (Monach Islands National Nature Reserve). The region's human inhabitants are an interesting bunch too, with fishing, textiles, arts and crafts big industries here.
The only city in the world to straddle two continents, Istanbul is where east meets west. Turkey's largest city is historic yet dynamic - combining a rich past in which it has been the capital of three empires (Eastern Roman, Byzantine and Ottoman), with a vibrant future as the contemporary cultural scene grows. Designer shops, fantastic restaurants and fashionable bars mingle with ancient palaces and castles, magnificent mosques and beautiful churches. One of the world's best holiday destinations, Istanbul was the European Capital of Culture in 2010.
If you love a city, then you'll love New York. You can feel the energy and life pulsing through those famous streets and avenues. After a lifetime of seeing it on screen, you can't beat the real thing: Fifth Avenue and its upscale department stores, Times Square and Broadway, Wall Street, cool districts like Greenwich Village, Soho and Noho, Brooklyn brownstones, the subway, the Statue of Liberty and Empire State Building; and the millions of New Yorkers yakking away in up to 800 different languages. No wonder it's known as the cultural capital of the world, and a fantastic holiday destination.
Positively oozing adventure, nostalgia and kitsch Americana, the classic road trip through the heart of the United States takes in Illinois, Missouri, Kansas, Oklahoma, Texas, New Mexico, Arizona, California - over 2,448 miles, three time zones and who knows how many wonderful characters and experiences. You've seen it in the movies, now it's your turn. Rent that 1950s baby blue Chevy right now!
Yes, it's full of tourists and tat, but there's a reason. Venice is something special and has been for centuries. This ancient city built on watery foundations offers famous sights like the Basilica di San Marco, the Palazzo Ducale, Grand Canal and world-renowned museums and galleries, alongside a magical labyrinth of atmospheric streets and canals where you'll find it hard to walk for a minute without stopping to look at something amazing. And there's some great people-watching to be done as you sup a cold beer or savour a gelato in the sunshine. Top tip: have a late night chase around the city and try not to end up back at St Mark's Square - spooky fun.
It won't always be pleasant, but you'll never forget your visit to Delhi. This place is overwhelming: sights, sounds, smells, tastes, the sheer pressure of humanity all around you. When you first arrive, you'll probably hate it. The heat, poverty, scams and bureaucracy are hard to ignore. But India's capital has an intoxicating power, so that as you wander the bazaars of Old Delhi, discover fancy Khan Market and its boutiques, ponder the Red Fort, sink your teeth into a real Indian samosa, try to buy train tickets or cling on for a near-death tuk tuk ride, you will feel truly alive.
Machu Picchu, Peru
Discovered in 1911, this magical Incan lost city is a bucket list favourite and rated a best holiday destination by travellers across the globe. The city itself is perched 2,430 metres above sea level in an isolated spot in the Cusco region of Peru in South America. Constructed in the 15th century, archaeologists believe it was most likely a retreat for Incan rulers. The ancient city is arranged into three separate areas - agricultural, urban and religious - and is surrounded by the lush Urubamba Valley thousands of feet below.
An urban tech dream, or nightmare depending on your tastes, Tokyo is somehow beautiful in the way it blends an obsession with fashion, technology, speed and the future, with a love of tradition, culture and heritage. It's a feast for the senses, as 35 million people go about their business in the world's biggest city. Behind the bright lights, shiny skyscrapers, super-efficient transit system and cute kitsch of Japan's capital, you will also discover a unique cuisine, traditional wooden houses, temples, ginkgo trees, fantastic fish markets, and Mount Fuji. And let's not forget those hardworking residents.
If you enjoyed this post like us on Facebook and follow us on Twitter or subscribe to our YouTube channel.
Looking for more inspiration? Take a look at our Bucket List feature.
Written by Maxine Clarke: a writer, mummy, missus and campervan-lover. Used to travel, now enjoys a good holiday! Follow her on Twitter.
All images reproduced under Creative Commons licence: Masai Mara, Xiaojun Deng; Great Barrier Reef, Sinead Friel; Outer Hebrides, Andrew Bennett; Istanbul, Fantaz; New York, The Nails; Route 66, Eguide Travel; Venice, Erik Larson; Delhi, Nathalie R; Machu Picchu, Thomas Quine; Tokyo, Tenacious Me.
Top