There's more to Britain's favourite holiday destination than sun, sea and sand (although we like those too!) - so check out our list of seven things to do in Spain and get planning your summer holiday activities now.
Go hiking in Garajonay National Park
This UNESCO World Heritage site is perched at the highest point of La Gomera in the Canary Islands, and has almost 10 acres of forest, streams, springs, flora and fauna to explore on foot. Lush and often covered in ocean mist, it is the best-conserved example of a Tertiary period prehistoric forest. Garajonay is easily reached from Tenerife or Gran Canaria and before heading to the park, hikers are advised to visit the Juego de Bolas Visitor Centre in the village of Agulo to plan their route.
Grab some culture in Madrid
Spain's capital is a hot spot for culture vultures with its rich history, art triangle, thriving poetry and music scenes and traditional bullfights. World-renowned galleries include The Prado, Reina Sofia, Thyssen-Bornemisza, and the less well-known Sorolla. More popular culture than high art is El Rastro, a legendary weekly Sunday flea market which is crammed full of local colour.
Soak up the sun on the Costa del Sol
This region on Spain's south coast offers a subtropical Mediterranean climate with almost year-round sunshine and warmth. From Marbella to Nerja, Torrox to Torremolinos and Fuengirola to Mijas, there's a sunny spot along this 160km stretch of coastline with your name on it.
Party all night in Ibiza
Gaining huge popularity during the 1990s clubbing era, the legendary party capital shows no signs of slowing down. For those hell-bent on burning the candle completely, some of the most famous clubs include Pacha, Space, Es Paradis, Amnesia and Eden. Ibiza is one of the Balearic Islands off the eastern coast of Spain; and it's also a beautiful holiday destination for those with no interest in raging through the night.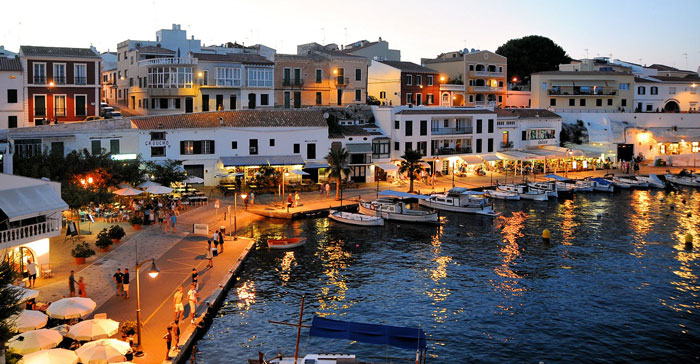 See the sights in Gaudi's Barcelona
The Catalonian capital is probably most famous for showcasing the work of radical architect Antoni Gaudi. Strolling through this vibrant city, you'll easily spot his distinctive style, inspired by forms of nature and vivid colour. The Sagrada Familia basilica, Park Guell and Casa Batllo may not be to everyone's taste, but they're definitely worth seeing.
Eat tapas across Spain
With dinner generally served late in Spain, the locals very sensibly choose to indulge in a bit of bar-hopping and snacking between finishing work and dining. Dishes including seafood, olives, meatballs, tender beef, chorizo, crispy potatoes and omelette are strongly seasoned with garlic, chilli, paprika, salt, pepper, cumin, saffron; and cooked in generous amounts of olive oil, meaning the beers go down as well as the tapas. You'll often be served a free tapa when you order a drink in a bar. Yum!
Go kitesurfing in Tarifa
Tarifa, at the meeting point of the Mediterranean and Atlantic Ocean, is the home of European kitesurfing with its massive open beaches, warm waters and lively, reliable winds all year round. It gets very busy during July and August, with a thousand kiters sometimes out on the water. Luckily there are plenty of beaches to choose from including Valdevaqueros, Punta Paloma, Canos de Meca and Palmones.
If you enjoyed this post like us on Facebook and follow us on Twitter or subscribe to our YouTube channel.
Written by Maxine Clarke: a writer, mummy, missus and campervan-lover. Used to travel, now enjoys a good holiday! Follow her on Twitter.
Top