The Crowne Plaza at Manchester Airport
Ringway Road, Terminal 3, Manchester Airport, M90 3NS
Help & support
Our Kent-based support team are friendly, knowledgeable and ready to help with a new or existing booking.
Exclusive email offers
Sign up for special offers direct to your inbox
We treat your privacy very seriously!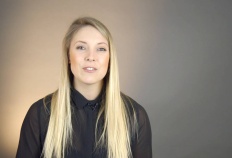 £110
.00*
including 8 days parking
A right royal stopover
Almost 50 years old, Crowne Plaza at Manchester Airport, Manchester was one of the first hotels to be built near to Manchester airport. A pioneer in its field, this Manchester airport hotel has half a century's worth of experience in the trade, and it certainly shows. It's an exemplary place to rest your head before saying goodbye to Blighty and it's just five to 10 minutes from the terminals. But staying here is so much more than just a place to sleep; from the multi-cultural cuisine to the on-site gym and sauna, the plush bedrooms and ample facilities, this 4-star hotel offers a diverse experience that will have you feeling like your holiday has already begun. If you do have the inclination to leave your all-inclusive surroundings, the abundant culture of Manchester's city centre is just 20 minutes away.
Beyond the rich, glass-fronted foyer lie three eateries to choose between; the vivid Sampans restaurant, which is an Asian medley inspired by no fewer than seven lands of the Orient, while the monochrome Lobby restaurant supplies British dishes with a modern twist. Callaghans is where to go for a pint of the black stuff over a light-bite and a game of pool. It's an Irish bar that's full of traditional character. Want to work up an appetite before you dig in? The fully air-conditioned, on-site health centre boasts cardiovascular training equipment, weights and a sauna area.
The Crowne Plaza is a hotel that has thought of everything. You're probably going on holiday to get away from it all, but you can still keep your ear to the ground and help yourself to a free newspaper as you enter the hotel. Plus there's wifi available throughout, so you can post a casual, 'not meaning to brag, but...' update on your social feed whenever you wish. Wifi at the Crowne Plaza is £5 for one hour, £10 for four hours and £16 for 24 hours. Fancy a game of pool in Callaghans but run out of sterling? Don't worry, there's an ATM just opposite the reception desk. And as you leave, don't forget to check the handy departures and arrivals screen in the foyer for last-minute flight updates.
We recommend the Crowne Plaza Manchester airport for:
Choice -If you relish variety, this airport hotel is for you. With three very different places to spend your evening, and several room types to opt for, you might want to start choosing between them now!
Everything at hand - All those little extras that make your stay more comfortable are at the Crowne Plaza. There's wifi throughout, free newspapers, flight information, a gym, a pool table and even an ATM.
A great night's sleep - the incredible Sleep Advantage system here at the Crowne Plaza will have you sleeping like a baby in an herbal bliss.
See more Crowne Plaza customer reviews
Overall rating: 84%by 33 guests
Arrival at the Crowne Plaza
When you arrive at the Crowne Plaza, you'll need to hand over your keys when you check in. You can check in anytime from 14:00.
Checking Out
You must check out by 12:00. You can walk to the terminals from the hotel - it's about five minutes to terminals 1 and 3, and about 15 to 20 minutes to terminal 2. Or you can get the hotel shuttle bus, which runs to all three terminals 24 hours a day and is free for hotel guests. The bus takes two minutes to get to terminals 1 and 3, and five minutes to get to terminal 2. The bus runs on demand, so you'll need to go to reception and wait for the bus to run.
Getting to and from Manchester airport
On the day of your stay:
- Make your way to the Crowne Plaza. Your confirmation email will include driving directions and a postcode for sat navs if you need it.

Getting from the hotel to the airport:
The hotel runs a 24-hour shuttle to the terminals, which is included in the price:

Terminal 1 & 3: 2-minute shuttle ride
Terminal 2: 4-minute shuttle ride

Alternatively, you can walk to each terminal. It's 6 minutes to Terminals 1 and 3, and 14 minutes to Terminal 2. We'd recommend taking the shuttle, to avoid crossing busy airport roads.

You could also take a taxi to any of the terminals. It costs around £5 to £8 per car.
Coming home:
- Once you've collected your bags, call the number on your confirmation email.
- The Crowne Plaza will send their shuttle to pick you up outside the terminal. It will bring you back to the hotel so you can collect your car.
Crowne Plaza Additional Information
Star rating
Address
Ringway Road,
Terminal 3,
Manchester Airport,
M90 3NS
Disabled facilities
The hotel has disabled rooms which are larger than normal rooms. These accessible rooms have wider doors for wheelchair access and lowered beds. The hotel has a lift, ramps inside and outside of the hotel and a hearing loop at the reception.
Internet
Wi-Fi
Restaurant
Room service
All rooms non-smoking
En-suite bathroom
Iron
Trouser press
Kettle
Phone in room
TV
Satellite TV
* Prices quoted are stays on the 21-05-2017, valid as of 19-03-2017
Top