Gatwick 4-star hotel stay for £52
Holiday Extras news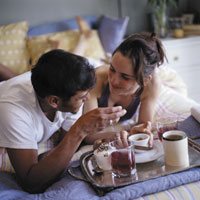 Holiday Extras is offering some great Undercover deals on 4-star Gatwick airport hotels this winter.
With an Undercover deal, the name of the hotel is only revealed once the booking is made.
Customers are assured that they will get a guaranteed saving on the usual price, and the service and facilities they would expect of any 4-star hotel.
Upgrades, such as dinner, a cooked breakfast or an airport lounge, can be added to a Gatwick undercover hotel deal as with a standard booking.
Book a Gatwick Undercover Hotel room for only £52. Include up to eight days' parking for just £63.75
*Price searched on January 31 2013 for February 22 2013. Subject to change and availability.
Featured news articles