Peace and quiet at Madrid airport
Holiday Extras news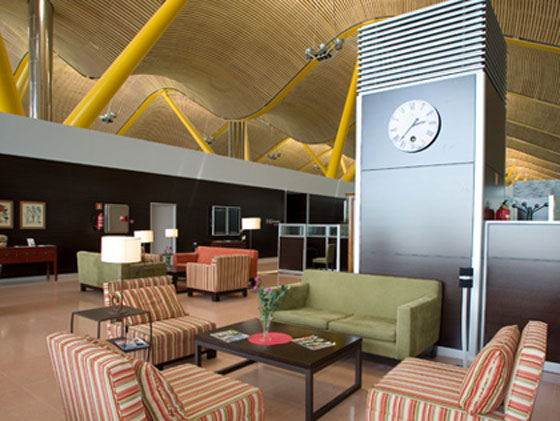 HolidayExtras.com customers holidaying in Spain and flying from Madrid can enhance the end of their trip by booking entry to the Madrid Business Centre lounge at terminal 4.
For £22, guests can retreat from the hustle and bustle of Spain's busiest airport for up to three hours. The Business Centre lounge has comfortable armchairs that you can sink into, and entry includes free alcoholic and soft drinks, free tasty snacks and treats, and access to a collection of newspapers and magazines.
Those who have a laptop or internet-enabled device can make use of the lounge's free wifi or high-speed wired internet connection.
Book entry to the Madrid Business Centre lounge online or by calling 0800 093 5478.
Featured news articles