Aspire Lounge Bristol launches
Holiday Extras news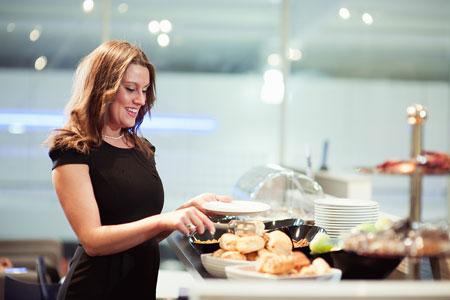 Servisair has opened its latest Aspire Lounge at Bristol airport, with passes available to Holiday Extras customers from just £15.74 per adult.
The Bristol Aspire Lounge provides fresh contemporary interiors, zoned areas, free wifi, free newspapers and magazines, and flatscreen TVs.
Travellers can take advantage of the new menu and help themselves to bacon rolls, freshly-baked croissants and cereal for breakfast; soup, rolls, cheese and crackers from about 11am; and scones from mid-afternoon until 6pm. There are also cakes, biscuits, crisps and nuts available throughout the day.
All food, wine, beer, spirits and hot and cold soft drinks are included in the entry price. Travellers can enjoy the Aspire facilities for up to three hours before they fly.
Book the Aspire Lounge Bristol airport from just £15.74 per adult (usually £17.49) with Holiday Extras.
*This price is based on a search made on April 22 2013 for June 27 2013. Subject to change and availability.
Featured news articles