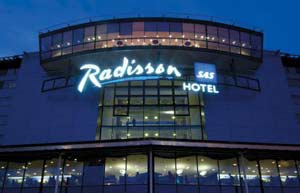 Looking for a Manchester airport hotel that's as close to the terminal as possible? We have the perfect solution: a hotel that's connected directly to the terminal. No longer will you have to worry about catching a transfer bus to the airport; instead, you'll be able to lay in a little longer and enjoy breakfast just minutes from the terminal.
Manchester airport hotels connected to the terminal are perfect if you're looking for a quick, easy and hassle-free start to your holiday. Whether you're travelling with children, have a disability, or just want to sleep as close to the boarding gate as possible, a Manchester airport hotel connected to the terminal will be ideal. Simply wake-up and walk to check-in.
There's nothing like staying really close to the airport and getting a brilliant price too. While booking a hotel at Manchester airport can be quite costly, booking in advance with HolidayExtras.com means you could save up to 40% off the full price and ensure you spend your money where it really counts: on holiday.
Hotels connected to Manchester airport
HolidayExtras.com sells the Radisson SAS Hotel Manchester airport, with prices starting at £85.00 for room only. This fantastic 5-star hotel has direct access to all three terminals at Manchester airport via a covered walkway. The Radisson's Phileas Fogg restaurant, Runway Brasserie and Pace Health Club complement the hotel's proximity to the terminals, and are perfect settings in which to enjoy an evening meal or unwind the night before flying.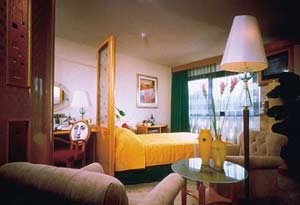 Did you know you can also combine holiday parking with your Manchester airport hotel stay? The Radisson SAS Hotel offers a secured parking package for up to eight or 15 days at Manchester Securapark.
If you're not driving to the airport, our Manchester airport hotels with coach travel and Manchester airport by rail options will prove particularly convenient. Coaches run to all three terminals, while the railway station is located at the airport, so you can walk from the airport to the Radisson SAS Hotel.
You'll will also get the chance to add a Manchester airport lounge to your booking. HolidayExtras.com offers the Bollin Servisair Lounge and the Escape Lounge. After checking-in, simply relax with three hours' peace and quiet in an airport lounge. Getting your holiday off to the perfect start has never been easier.