Plaza Premium Lounge at T2 Heathrow
Plaza Premium Lounge Terminal 2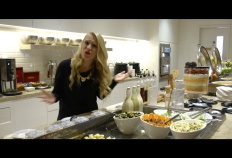 Relax in luxurious, calming ambience.
It is impossible not to be impressed with the new Plaza Premium Lounge at Heathrow Terminal 2. The decor is beautifully designed to aid ultimate relaxation. There's a generous array of food and alcoholic and non-alcoholic drinks, all included within the price of lounge access.
From the moment you step into Heathrow's Premium Plaza Lounge your holiday has truly begun. You can spend up to 3, 6 or 12 hours in the lounge, so you can really make the most of the the Wellness Spa facilities, complete with a treatment menu, the refreshing showers or the relaxation area. Wi-Fi, newspapers and magazines will also help should you want to just kick-back and relax before your flight.
Reasons to book
Relax and unwind in this elegant lounge – it even has its own spa!
Lounge Facilities
Children allowed
Disabled access
Free drinks
TV
Wifi
Price
Adult: £40.00 *
*Date valid for 16-04-2018 booking, checked on 14-02-2018
Opening times
Open: 05:00
Close: 22:00
Children permitted
Children are welcome in the lounge and those under 2 years old may enter for free.
Food and drink
The lounge serves breakfast, lunch and dinner as well as drinks throughout the day for free.<br />For breakfast, there are hot foods, assorted pastries, cereals, fruit and salad. For lunch and dinner, there are light hot meals, tapas, sandwiches, soup, salads and desserts.<br /> <br />You can also choose from drinks like wine and draught beer to enjoy free with this package. There is a charge for premium alcoholic drinks such as Champagne.
Entertainment facilities
The lounge has plenty to keep you entertained with wifi, newspapers and magazines, a spa, showers and even it's own private relaxation area.
Disabled facilities
The lounge is able to accommodate disabled passengers and even offers a disabled shower.
Directions
The lounge can be found at International Arrivals at Terminal 2 (The Queen's Terminal).
Check out other pages related to Plaza Premium T2 Arrivals - 12 Hours