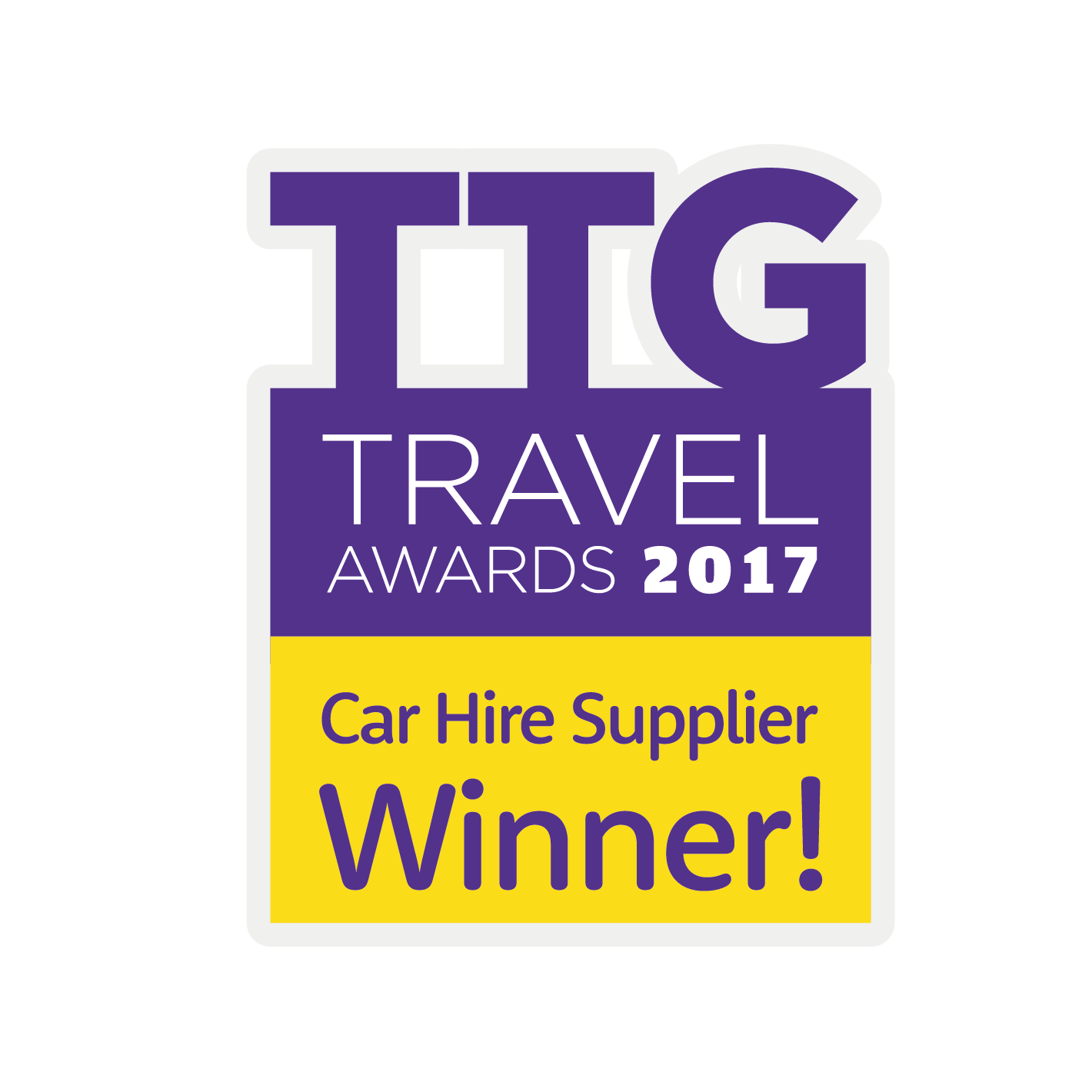 With year-round sunshine, beautiful beaches and historical cities to see, there's no surprise that Spain is one of the top holiday destinations for Brits. Our Spain car hire comparison lets you choose from over 400 pick-up and drop-off locations across Spain, so you're sure to find something close to your destination.
When it comes to thing to do in Spain, the country is so vast and so varied, that there really is something for everyone. If you're looking for a package holiday of sun, sand, and sea, Spain has some of the best offerings across the globe. Notable examples include the Costa Brava, Blanca, de Algeria and of course, the world famous Costa Del Sol.
If you're looking to drink in the rich culture and heritage of Spain, Barcelona is the place for you. Boasting pristine, thousand year old architecture, Barcelona's buildings inspired some of the most well-known artists in history, including Antoni Tapies, Ramon Casas, Maria Fortuny and perhaps most notably, Salvador Dali.
Spain is by no means a country that falls short in its gastronomic delights. With everything from market stalls, all the way up to Michelin Starred restaurants, you'll be sure to be well fed at every turn.
Of course, you could not talk about Spain without mentioning it's neighbouring islands. These are some of the top holiday hotspots, with top locations including Tenerife, Lanzarote, Fuerteventura and Ibiza; all of which attract millions of holidaymakers every year, looking to relax on the beach by day, and party long into the night. They also offer great cultural depth in their own right, offering hidden treasures you won't find on the mainland, insluding lush forests and jungles, quaint island villages and hamlets, and local cuisine you will only find in this corner of the world.
3 steps to cheap car hire
Search - fill out your details above and click search to compare
Select - choose the car you want to hire
Book - with our secure payment system
Special Offers
25% discount on any Europcar rental. (Valid until 31/03/2019)
30% discount on any Centauro rental. (Valid until 31/10/2019)
How it Works
Once your payment has been authorised you will receive an email confirmation with your booking reference number. Keep all the information on your booking confirmation handy as you will need it along with your other documents when you collect the car at your destination. We also have a useful checklist to make sure you have everything you need before you set off.
If you wish to speak to an advisor, you can contact our dedicated car hire team on 0800 804 7362. Alternatively you can contact us online here with any queries you may have.
If you're looking simply for transportation to your resort, Holiday Extras provides great deals on resort transfers. As well as this, you can take also out holiday insurance, giving you further peace of mind should you run into any unforeseen problems.
At Holiday Extras we want to make your trip as hassle free as possible, so you can hit the road happy. If you're flying from a UK airport; we could help you save up to 60% on airport parking, airport hotels and airport lounges, too.
Spain car rental locations
Many flights to Spain take less than three hours, so it is no wonder it is such a population location for weekend breaks as well as longer spells in the sun.
With our car hire comparison you can search over 400 locations across Spain mainland, the Balearic and Canary Islands, and Gibraltar, so you can be sure to find a location close to your destination. All small and major locations are served; airports, train stations, ports and city centres.
Airport car rentals
We know many of you will want to pick-up your hire car at your destination airport, that is why you can compare all the major airport locations in Spain as well as those less-frequented.
Most international airports will have the car rentals desk located in the arrivals terminal, but at smaller locations you may need to take a shuttle bus. This information will be presented to you as you compare different car hire options for your destination.
Popular car hire locations
Other rental locations
If you are picking up from any other location in Spain, such as a town or city centre, port or railway station; double check which rental location you have selected as sometimes car rental companies have more than one office. Your booking confirmation should provide all the necessary address and contact details, if there is any confusion you should call your particular car hire company.
*The prices quoted are based on one driver, aged 25, with a full UK driving licence hiring a car for 3 days, picking-up and dropping-off at Gran Canaria Airport, Spain. Prices correct at time of writing. Subject to change according to availability. Free cancellation applies to most rentals up to 48 hours before pick up, however some suppliers may charge. Please check supplier terms and conditions carefully.
Driving in Spain**
Driving a car that is not your own can often be an unnerving experience, particularly when abroad. As such, here are a few local laws and customs we think you may find useful.
Left hand drive - Drive on the right-hand side of the road, overtake on the left.
Minimum car hire age - 18 years old. Under 25's may have to pay a young driver surcharge.
Seatbelt - Spanish law requires all car occupants to wear a seatbelt.
Children under 12 or under 1.35m - Must not travel in the front of a vehicle, unless in a specially adapted rear-facing seat for children.
Unleaded petrol - Sin plomo 98 or Eurosuper 95.
Diesel - gasoleo.
Leaded - super/super 97.
Petrol stations - Garages are rarely open 24hours, and are often closed for 2 hours at lunchtime and all day on a Sunday.
Mobile phones - It is illegal to use a mobile phone while driving unless using a completely hands-free kit (earphone kits are not allowed)
Toll Roads - Cash and credit cars are accepted
Spanish roads
Spanish toll motorways (autopistas de peajes - prefixed with AP) have undergone major improvements in recent years and if you plan on covering significant distances quickly they are ideal. If you fancy taking the slower, more scenic route, Spanish dual carriageways (autovias - prefixed with E), are seldom busy, well maintained and toll-free.
Road safety laws
Speed limits
Toll motorways (autopistas de peajes) - 120kph/75mph
Dual carriageways (autovias E) - 110kph/68mph
Out of town roads - 90kph/56mph
Built up areas - 50kph/31mph
Always keep a close eye on your speed, as penalties may be issued for violations as little as 1kph over the speed limit
On-the-spot fines
Fixed and mobile speed cameras are very common throughout Spain and are not as clearly marked as in the UK. If caught, Spanish authorities can issue expensive, on-the-spot fines.
All on-the-spot fines must be paid in cash, to the arresting officer. Credit cards and travellers cheques are not accepted, and cash must be in the local currency. If you do not have cash, you will be taken to the nearest ATM.
If the Guardia Civil observe a driving offence, you may not be stopped. Merely noting the license number provides sufficient evidence to prosecute.
Drinking and driving
Spanish authorities have clamped down heavily on drinking and driving across the country. Severe penalties are imposed if the driver is found to have 0.05% or more alcohol in their blood, or 0.03% or more alcohol in the bloodstream if the driver has had a full licence for 2 years or less.
It is important to note that drinking alcohol and then driving may invalidate your car rental insurance, irrespective of local drink driving laws. Check your policy for full details.
Driving licence
Important Information - Changes to the UK Driving Licence
In general, UK licences are accepted in other EU countries, however, if you are travelling to Spain, we recommend that you obtain an International Driver's Permit (IDP) as a precaution.
Spanish driving etiquette
Joining a dual carriageway or motorway - Merging onto a road in Spain can be a difficult process. Be prepared to stop, even at the end of an entry slip road and wait until there is a clear space to join these roads safely.
Flashing headlights - If another driver is flashing their headlights at you they want you to give them right of way.
No honking your horn - In urban areas it is illegal to use your horn; doing so could result in an on-the-spot fine. You are only permitted to do so in an emergency.
---
**This information should be considered as a broad overview of things to remember when hiring a car. It is therefore very important that you read the rental terms and conditions and associated policies for your own specific policy as well as doing your own research into the motoring laws of the country in which you will be driving.
Top