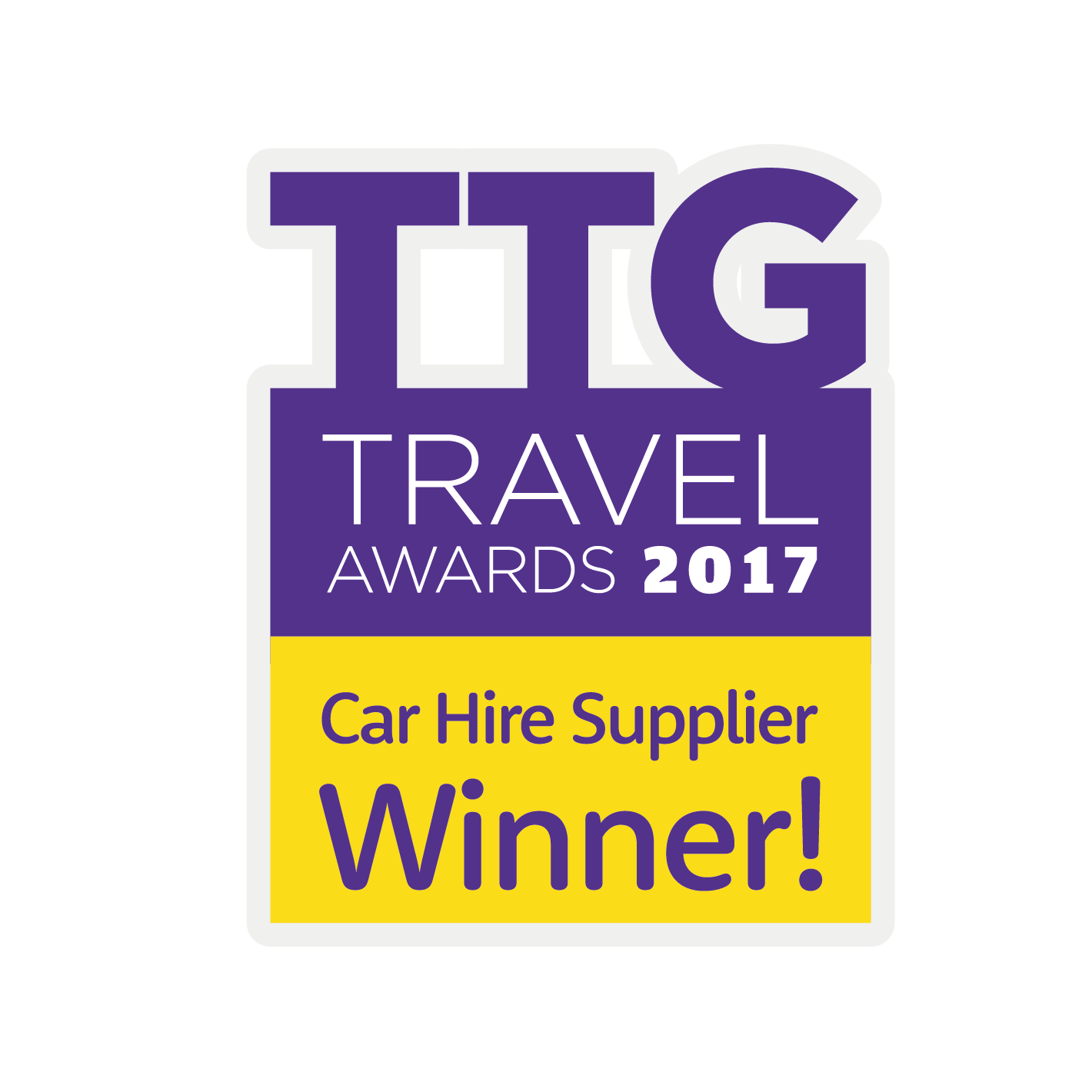 Often called the entertainment capital of the world, the USA offers something for everyone. Be it in the east, the west, or anywhere in between, our cheap car hire will get you on the the road quickly and hassle-free as possible, allowing you to enjoy this beautiful country the best way; your way. Home to Walt Disney World and Universal Studios, it's no surprise that Orlando, Florida is the perfect holiday destination for families. If you're looking for unparalleled night life, look no further than Las Vegas. Book a convertible and experience the Vegas strip in style. Additionally, what visit to the USA wouldn't be complete without a trip to the nation's capital, Washington DC. Visit iconic sights including the White House, the Washington monument, and the Lincoln Memorial. Renting a car in America with Holiday Extras is a simple and hassle-free process, and with so much to see and do in this beautiful country, you'll be on the road in no time experiencing it in a truly personal way, at your own pace. We have vehicles to cater to any budget, with long-term USA car rental available, so you won't feel rushed to limit your stay.
Car Rental Locations in the USA
With Holiday Extras, we'll secure you hassle-free cheap car hire at over 300 locations, including:
Atlanta
Baltimore
Chicago
Dallas
Honolulu
Indianapolis
Los Angeles
Miami
Minneapolis
New Jersey
New York
Philadelphia
Richmond
Salt Lake City
Seattle
Washington
3 steps to cheap car hire
Search - fill out your details above and click search to compare
Select - choose the car you want to hire
Book - with our secure payment system
Special Offers
Up to 20% discount on any Hertz rental (Valid until 07/04/2019)
How it Works
Once your payment has been authorised you will receive an email confirmation with your booking reference number. Keep all the information on your booking confirmation handy as you will need it along with your other documents when you collect the car at your destination. We also have a useful checklist to make sure you have everything you need before you set off.
If you wish to speak to an advisor, you can contact our dedicated car hire team on 0800 804 7362. Alternatively you can contact us online here with any queries you may have.
If you're looking simply for transportation to your resort, Holiday Extras provides great deals on resort transfers. As well as this, you can take also out holiday insurance, giving you further peace of mind should you run into any unforeseen problems.
At Holiday Extras we want to make your trip as hassle free as possible, so you can hit the road happy. If you're flying from a UK airport, we could help you save up to 60% on airport parking, airport hotels and airport lounges, too.
*The prices quoted are based on one driver, aged 25, with a full UK driving licence hiring a car for 3 days, picking-up and dropping-off at Orlando Airport, Florida. Prices correct at time of writing. Subject to change according to availability. Free cancellation applies to most rentals up to 48 hours before pick up, however some suppliers may charge. Please check supplier terms and conditions carefully.
Driving on America's roads**
Driving in the USA, in a car that is not your own, may be a daunting experience. The cars are bigger, the roads are wider and they drive on the other side of the road. While you'll be familiar with the local language, you may want to brush up on some of the driving laws. Take a look at our top tips on how to tackle America's roads once you land in the USA.
Left hand drive - Drive on the right-hand side of the road, overtake on the left.
Automatic gearbox - The majority of car hire vehicles in the USA will have an automatic gearbox. If you are not confident or cannot drive an automatic be sure to call the car hire company before you book to organise a manual car.
Minimum car hire age - 18 years old. Under 25's may have to pay a young driver surcharge.
Seatbelt/safety belts - The law in America requires all drivers and passengers to wear a seatbelt/safety belt.
Child restraints - Every driver must ensure that all children under 5 to be properly secured with a US government approved child restraint or car seat.
Fuel types - Gasoline and Diesel
Petrol/gas stations - Many gas stations in the USA will require you to pay before you fill up, either at the pump or inside the station. Most major credit cards are accepted but it's always worth carrying enough cash, just in case.
Mobile phones - While it is not illegal to make calls using a mobile phone, you can receive a ticket if you become distracted while doing so. Texting while driving is illegal.
Road safety laws
Speed limits*
Limited Highways - 70mph
Highways - 55mph
Business and residential areas - 30mph
School zones - 20mph
Driving too slowly is also against the law. You can be issued a ticket for driving too slowly. Drive with the flow of the traffic and within the speed limit.
*Although these are the standardised speed limits, there may be local variations so please be careful to check the road signs.
Drinking and driving
It is a crime in all American states to drive with more than 0.08milligrams of alcohol in your blood. In Nevada you can have your licence taken from you and the vehicle you are driving may be impounded. It is also is also illegal to have any containers of alcohol open in the car.
It is important to note that drinking alcohol and then driving may invalidate your car rental insurance, irrespective of local drink driving laws. Check your policy for full details.
Driving licence
Important Information - Changes to the UK Driving Licence
Although an International Driving Permit (IDP) is not legally required to drive in the USA, in the event of an accident, authorities will often ask for this in addition to your driving licence. As such, we recommend obtaining one before you travel.
Mobile Phones
It is not illegal in America to make calls using a mobile phone however, you can receive a ticket if you become distracted while doing so.
Texting while driving is illegal
---
**This information should be considered as a broad overview of things to remember when hiring a car. It is therefore very important that you read the rental terms and conditions and associated policies for your own specific policy as well as doing your own research into the motoring laws of the country in which you will be driving.
Top