Choosing the best holiday insurance for a single trip
Finding the best travel insurance policy may not sound exciting but it can ensure a stress-free holiday. We offer a range of policy levels, which can be supplemented with extra cover for hazardous activity and declared pre-existing conditions. Starting from just £13.95* per week, our single trip policies offer cover for up to 365 days, ensuring that you're protected throughout the entirety of your trip.
What am I covered for?
A single trip can take many different forms, and with Holiday Extras you can select a policy that suits how you like to travel. Choose from the following cover levels:
£5 million medical cover
£1,000pp cancellation cover
£1,500pp baggage cover
Friendly 24/7 UK based helpline
UK, Europe & Worldwide cover
£13.95*
Additional cover
You can add further cover if necessary, for activities such as skiing or golf, or you can choose a policy to cover declared medical conditions.
How do I book?
Booking is simple. You can book online to compare our competitive prices, choose a policy that suits you and complete your payment through an easy process. Should you require further assistance during the booking process, you can always speak to team member based in our free UK-based call centre.
Policies for travellers aged under 18 are also available, and they can benefit from free single trip cover when accompanied by an adult.
Long stay cover for single trips
You can rely on the comprehensive cover provided by Holiday Extras' single trip policies, even on long-planned and long-stay trips. Our policies offer cover for up to 365 days, and you can add increased cancellation cover for extra peace of mind when booking in far in advance.
Policy Excess
Most insurers require a certain amount to be paid for a claim to be considered: this is called the policy excess. The excess on Holiday Extras policies range from around £75-£100, with many sections of our cover requiring no excess at all. If you would prefer to avoid paying the excess for all of the sections of cover, we suggest adding the excess waiver to your policy.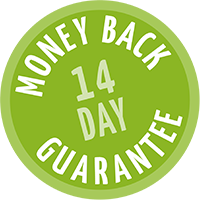 Top tips for single trips
Pack well in advance – If you embark on a single trip you'll need to ensure that you don't leave anything behind, particularly if you're abroad for a long time.
Research the area – Make the most of your time away by planning an itinerary, and ensuring that you don't miss out on any of the star attractions.
Vaccinations – These often take weeks to take effect, so be sure to consult your doctor and receive all necessary inoculations in advance.
Consider extra cover – If you have a pre-existing medical condition, or are planning to engage in potentially hazardous activities, be sure to let us know – we'll offer you a cost-effective policy tailored to your trip.
Consider medication – If you have a pre-existing medical condition and you need to take medicine with you on your trip, then you can view our travelling with medication page to find out more.
*Price based on 1 person aged 25 with no pre-existing medical conditions, travelling to Europe excl. Spain/Cyprus/Malta on a single-trip policy 23/06/18-30/06/18. Price correct as of April 2018.