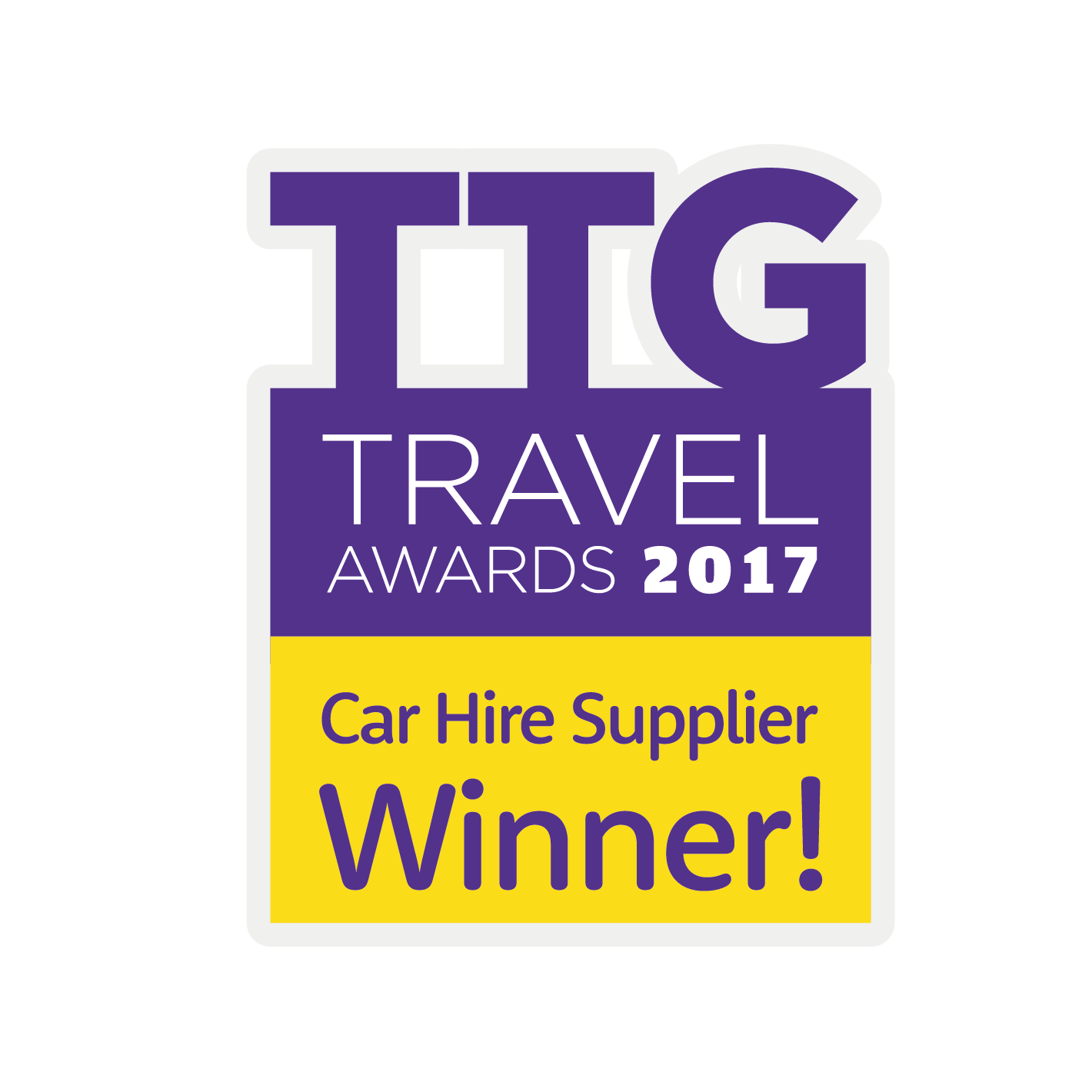 Hiring a car in France is one of the most popular ways to truly experience what the world's top tourist destination has to offer. With more than 80 million foreign tourists a year, France has something for everyone. From skiing in the Alps to bathing on the beaches of the Côte d'Azur. Whether you are travelling alone or with the family, you will not struggle to fall in love with France.
Regardless of where you're travelling to in France, you'll be spoiled by a beautiful country that unfolds into you. The perfect way to explore this vast, picturesque country is to hire a car, and hit the road yourself. This way you'll not be tied down by public transport routes and time restrictions. All you'll need is a car and the open rode.
With our simple car hire booking process, we'll get you on the rode as quickly, and hassle-free as possible, so you can relax, and focus on the important stuff, knowing your vehicle will be ready and waiting for you before you even leave the house. Not only this, you won't succumb to the potential pitfalls that come with booking your car hire late; such as limited (or in some cases, no) availability on vehicles, as well as inflated hire prices for booking at the location itself (particularly airports). We've got you covered there, and with no hidden costs, you'll know the price you see is all you pay.
No matter if you arrive by plane, ferry or train, you will not be far from one of the 600 locations in France that our car hire comparison engine can search.
3 steps to cheap car hire
Search - fill out your details above and click search to compare
Select - choose the car you want to hire
Book - with our secure payment system
Special Offers
10% discount with any Interrent rental for pickups (Valid until 07/04/2019)
How it Works
Once your payment has been authorised you will receive an email confirmation with your booking reference number. Keep all the information on your booking confirmation handy as you will need it along with your other documents when you collect the car at your destination. We also have a useful checklist to make sure you have everything you need before you set off.
If you wish to speak to an advisor, you can contact our dedicated car hire team on 0800 804 7362. Alternatively you can contact us online here with any queries you may have.
If you're looking simply for transportation to your resort, Holiday Extras provides great deals on resort transfers. As well as this, you can take also out holiday insurance, giving you further peace of mind should you run into any unforeseen problems.
At Holiday Extras we want to make your trip as hassle free as possible, so you can hit the road happy. If you're flying from a UK airport; we could help you save up to 60% on airport parking, airport hotels and airport lounges, too.
France car rental locations
When it comes to travelling to and from France, we are spoiled for choice in the UK. Flights to France from the UK are aplenty, relatively cheap and some take less than an hour. So it is no surprise that France remains one of the top locations for Britons.
All small and major car hire locations are served; airports, train stations, ports and city centres.
So no matter how you arrive; by plane, ferry or train, you will not be far from one of the 600 locations you can search in France using our car hire comparison engine.
Airport car rentals
We know many of you will want to pick-up your hire car at your destination airport, that is why you can compare all the major airport locations in France as well as those less-frequented.
Many airports in France have car rental desks located in the arrivals terminal, but at smaller locations you may need to take a shuttle bus. Before selecting your chosen car rental, you will be able to see on the comparison screen if the desk is located on-site or if you need to take a transfer elsewhere.
Airport rental cars
Charles de Gaulle Airport, Paris
Orly Airport, Paris
Biarritz Airport
Lyon Airport
Grenoble Airport
Geneva Airport France
Montpellier Airport
Monaco Airport
Other rental locations
If you plan on picking up your rental car from another location such as a town or city centre, port or railway station; it is important that you make a note of the rental location address as some rental firms have multiple locations. Your booking confirmation should provide all the necessary address and contact details, if there is any confusion you should call your chosen car hire company directly.
*The prices quoted are based on one driver, aged 25, with a full UK driving licence hiring a car for 3 days, picking-up and dropping-off at Nice International Airport, France. Prices correct at time of writing. Subject to change according to availability. Free cancellation applies to most rentals up to 48 hours before pick up, however some suppliers may charge. Please ensure you check supplier terms and conditions carefully.
Driving on France's roads**
The road network in France is one of the easiest to drive around, and with a similar population to the UK spread over twice as much surface area it remains relatively free of congestion. To ensure you have a hassle free journey, here are a few things to remember while driving in France.
Left hand drive vehicles - Drive on the right, overtake on the left.
Minimum car hire age - 18 years old. Under 25's may have to pay a young driver surcharge.
Seatbelt - It is compulsory for all occupants to wear a seatbelt. The driver is responsible for ensuring all passengers under 18 are wearing a seatbelt.
Travelling with children - Under 10's must not travel in the front of a vehicle without a specialist child restraint or booster seat.
Mobile phones - It is illegal to use a mobile phone while driving.
Toll Roads - Cash and credit cars are accepted.
Petrol stations - Many are open 24/7 and accept all major credit cards.
Road safety laws
Speed limits
Toll motorways (autoroutes) - 130kph/80mph
Dual carriageways - 110kph/68mph
Out of town roads - 90kph/56mph
Paris périphérique - 80kph/55mph
Built up areas - 50kph/31mph
Some road cameras in France will capture your speed, safe driving distances and if you jump red lights or stop signs.
Breakdowns
It is a legal requirement to carry both a reflective triangle for breakdown and a high-vis jacket or vest in the vehicle (NOT in the boot) at all times. Ensure you check that these are present before leaving the car hire depot.
This is also required for car hires taken out in other countries that are driven over the border into France.
Drinking and driving
Random testing for drinking and driving is now commonplace in France. The limit for all motorists is 50mg of alcohol per 100ml of blood and since 2012 it has been obligatory for all cars to carry two official 'NF' (Norme Française) approved breathalysers. Your car hire company is obliged to provide all necessary equipment but it is worth double checking they are in your car before setting-off.
It is important to note that drinking alcohol and then driving may invalidate your car rental insurance, irrespective of local drink driving laws. Check your policy for full details.
Radar detectors/SatNavs
SatNavs that show the location of speed cameras are illegal in France. Those caught can be fined up to €1500 and have the device confiscated, even if it is not in use. Radars placed in cars that can detect fixed and mobile speed cameras are also illegal.
The use of a Satellite Navigation system is not illegal, but make sure you deactivate speed camera locations before use.
On-the-spot fines
Fixed and mobile speed cameras have become commonplace throughout France and if caught, the French authorities can issue on-the-spot fines of up to €375 euro (£323) that are payable in cash.
Credit cards and travellers cheques are not accepted, and cash must be in the local currency. If you do not have cash, you will be taken to the nearest ATM.
Mobile phone use
It is illegal to use a mobile phone while driving or in control of a vehicle in France. If caught you are liable to a €135/£110 fine.
Driving licence
Important Information - Changes to the UK Driving Licence
Fuel advice
It is not difficult to find a petrol station in France but so as not to pay too much, it is best to avoid filling up the car on a French motorway (autoroute). Prices in a town or intersection can save you around 15 cents per litre. You will find that many service stations in France have a 24hour self-service option (24/24h) and accept all major credit cards.
Although the price of unleaded fuel (sans plomb) is comparable to that of the UK, diesel (gasoil/gazole/gas-oil) is considerably cheaper per litre in France.
Top tip: If you know you are going to be driving a lot while in France, and are given the option, you may be better off hiring a diesel car.
Unleaded petrol - Sans plomb 95/98
Diesel - gazole/gasoil/gas-oil
Petrol - essence (super/super 97)
Toll roads/péage
It is likely you will be driving on a French toll road (autoroute à péage) at some point, so to save some time and money, it is worth having some spare change handy just in case. If not, toll booths accept all major credit cards.
---
**This information should be considered as a broad overview of things to remember when hiring a car. It is therefore very important that you read the rental terms and conditions and associated policies for your own specific policy as well as doing your own research into the motoring laws of the country in which you will be driving.
Top