Our over-65's cover starts from just *
Travel Insurance if you're over 65
Don't let age limit your chance to travel. Find the best travel insurance for over 65's with Holiday Extras, including UK, Europe and Worldwide travel. Turning 65 can mean more time to enjoy yourself and why not? You've earned it! It shouldn't mean you have to accept higher premiums in order to secure the best travel insurance policy. With this in mind, our over 65's travel insurance provides comprehensive cover with the great prices to match. Our holiday insurance provides high levels of protection so all you need to do is fully enjoy your trip from start to finish.
Choosing Holiday Extras as your insurance provider
Our best travel insurance for over 65s includes benefiting from comprehensive cover for everyone in your party. Almost all medical conditions are accounted for, and our policy covers up to £10 million in medical costs, enabling you to travel with complete peace of mind. Generous cancellation and baggage cover is also provided, safeguarding you from unforeseen disruptions. And with a 24-hour emergency claim line, we're always here to help.
Single trip
£10 million medical cover
£5,000pp cancellation cover
£2,000pp baggage cover
Friendly UK based helpline †
UK, Europe & Worldwide cover
† If you need to seek medical attention whilst abroad, please ensure that you contact the 24-hour Emergency Assistance Service for help and advice before treatment, where possible, full details can be found within the policy wording.
We've got two types of policy to choose from. A single trip is perfect if you only plan on holidaying once this year, one policy provides cover for a trip of up to 365 days. If you are likely to travel more than twice a year, you may find that an annual travel insurance policy would be more cost effective.
Booking your policy
Booking your over 65 travel insurance policy is quick and easy. It can take just a few simple clicks to book online by filling in the quote form above or make a quick call to our UK-based call centre team. It's free to call and one of our friendly support team will be on hand to offer further information and to help you make your booking. There's no unexpected age-related charge at the end of the booking process either so it's just one price based on our discreet policy procedures.
Why do premiums go up?
We make searching for affordable travel insurance over 65 hassle-free because we keep our premiums low for older clients. Other providers often add significant costs to their customers as soon as they reach 65. Insurers estimate that they will spend more on medical claims for older customers as they can pose a higher risk, so they raise their costs accordingly.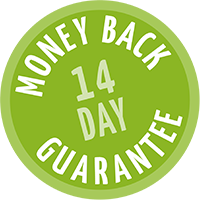 Travel insurance with medical conditions
Travelling with a medical condition is not always easy, especially with other travel insurance providers hiking up their premiums. Our medical insurance is designed to encompass pre-existing conditions - ensuring comprehensive policies with heightened medical cover for the smallest price possible.
Top travelling tips for people over 65
Visit your doctor before the trip. Even if you do not have a pre-existing medical condition, you can obtain health-related advice and any prescription medicines that you might need.
Stay active. This is vital during lengthy journeys, such as flights. Simply walking up and down the aisle for a few moments can improve your circulation.
Holiday Extras Cover Ltd and Holiday Extras Ltd are authorised and regulated by the Financial Conduct Authority. Holiday Extras Cover Ltd 05058680 and Holiday Extras Ltd 01693250 are registered in England and Wales. Registered address: Ashford Road, Newingreen, Kent CT21 4JF.
Holiday Extras is underwritten by Travel Insurance Facilities plc which is authorised and regulated by the Financial Conduct Authority. Registered address: 2nd Floor, 1 Tower View, Kings Hill, West Malling, Kent, ME19 4UY. Company number 03220410.