Fully comprehensive travel insurance with pre-existing medical conditions covered is what we specialise in.
The discreet screening process has been designed to ensure you get cover that's tailored to your requirements - ring us free on 0800 042 0309 quoting WEB1
Finding some good value travel insurance with a medical condition isn't necessarily the hard part, it's finding a low-cost provider that won't compromise on fully comprehensive cover in exchange for a higher price. With this in mind, it is important for us to know your medical history - both past and present - so we can arrange an affordable yet appropriate holiday insurance policy for your medical condition.
Friendly and discreet medical screening process
Award winning Kent-based customer call centre
'Best Insurance Provider' 10 years running at Globe Travel Awards
Flexible policies, individually tailored
14 day money back guarantee
Our medical travel insurance
We take pride in our customisable policies; our screening process has been designed to ensure that, by keeping it simple and asking the right questions, most eventualities are covered. Each policy we sell has been tailored to suit both the traveller and their individual medical needs - we'll make sure you're ready to go travelling with a level of cover that's right for you.
Add anyone from your household to your booking
£15 million medical cover
£5,000pp cancellation cover
£2,000pp baggage cover
Friendly 24/7 UK based helpline
UK, Europe & Worldwide cover
from £40.15*
£15 million medical cover
£5,000pp cancellation cover
£2,000pp baggage cover
Friendly 24/7 UK based helpline
UK, Europe & Worldwide cover
from £40.15**
*Prices based on 1 person aged 25 with Diabetes, travelling to Europe excl. Spain/Cyprus/Malta on a single-trip policy 23/06/18-30/06/18. Price correct as of April 2018 - all prices subject to change.
**Prices based on 1 person aged 25 with Arthritis, travelling to Europe excl. Spain/Cyprus/Malta on a single-trip policy 23/06/18-30/06/18. Price correct as of April 2018 - all prices subject to change.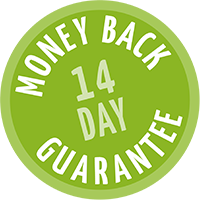 Single trip travel insurance
We take into account all aspects of your trip, including how long you're travelling for. If you're planning one holiday this year, then we can provide all the cover you need for up to 45 days at a time.
Annual travel insurance
If you're planning two or more trips, with an annual holiday insurance policy, you're entitled to travel as many times as you like across 365 days. Just make sure each trip doesn't exceed the 31 day limit.
It's all about the destination...
Alongside your dates of travel, the important bit we need to know is where you'll be travelling to. Bearing this in mind can save you some money because medical costs vary greatly across the globe. If you're staying closer to home then naturally, your travel insurance policy will be cheaper.
What am I covered for?
We don't have a strict standard level of cover for those travelling with a medical condition because we understand how individual your needs are. In addition to your tailored cover for medical treatment, we also provide protection in instances of lost baggage, unexpected cancellations and lost personal possessions. You can also travel with peace of mind, one of the team are on hand when you need us most via the 24-hour helpline.
Pre-existing medical conditions
Use the side bar menu to browse our information pages on a range of medical conditions that our customers regularly suffer with. If any of these are relevant to you then we recommend you find out more about our travel insurance for medical conditions.
Visit our FAQs page for further information and answers to your questions regarding pre-existing conditions and travel insurance.
You can book your medical policy online or call our team on 0800 042 0309
To begin your quote, all we need to know is your destination and the dates you're travelling. But it's important for you to know all about your travel insurance policy and your provider
Who is my policy provider?
Our medical insurance - formerly known as 'Latitude' - is powered by Holiday Extras. You can complete the screening process online, or if you'd like some assistance, we have a dedicated team of travel insurance experts in our Kent-based contact centre. We work hard to ensure the best travel insurance with the cheapest additional cover for your medical condition, without compromising on your financial protection.
What does the medical screening involve?
Your medical screening entails a series of questions regarding your medication and any treatment/surgery received or waiting to be received. We will have to ask some questions, we won't be asking for the names of your medication or the type of surgery you've undergone, just how many you use and whether you've recently been seen for medical treatment. Depending on your condition, you will be asked to complete the medical screening via our online booking system or you may be transferred to our friendly and UK based insurance call centre team.
What if I choose not to declare my medical conditions?
Should you choose to go abroad without any form of travel insurance and require medical attention, unfortunately you will be responsible for the whole bill, which can cost thousands. For example, to be flown back from Australia to the UK via stretcher and helicopter can cost between £15-£20k!
If you decide to hold back on some - or all - of your medical conditions and need to make a claim, any of your claims related to your medical condition you chose not to declare may be rejected.
Additional cover
A medical condition doesn't mean you need to miss out and the right travel insurance ensures you're fully covered to try something new. We have cruise cover and a winter sports cover available for an additional fee. These options provide cover for the likes of search and rescue, equipment hire and in the case of hitting the slopes - avalanche cover is also included.
Be sure to check your policy wording to clarify which sports you are covered for. There are a few activities we don't include but, for a small added premium, our call centre team will be able to lend a hand customising your policy.
Holiday Extras Medical Travel Insurance reviews
The questions regarding previous medical conditions were logical and precise unlike some companies.

Mr Hamilton 10 out of 10
It was cheaper than expected.

Mr Etheridge 8 out of 10
Quick and easy, with no obscure questions, just straight forward and to the point , well done!

Mrs Brooks 10 out of 10
It was very quick and it was done with ease, simple and easy to follow!

Mr Gowans 10 out of 10
Excellent customer service staff - good value for money.

Mr Jones 8 out of 10
Your website is very user friendly, you offer wide cover at great premiums, especially for people with health issues, and there are loads of us. Screening is simple.

Mr Tracey 10 out of 10
Questionnaire regarding medical conditions is too rigid.

Mr Harriman 6 out of 10
It was carried out with professionalism and speed including the email confirmation.

Mr Scott 10 out of 10
No problems, a quick and easy process.

Mr Bruce 8 out of 10
It was so much easier than I anticipated and a huge relief to have your back-up.

Mrs Rogers 10 out of 10
What medical conditions affect travel insurance?
When you are purchasing travel insurance, we will give you a criteria to determine whether or not your insurance will be medical or non-medical - we refer to these questions as our 'gatekeepers'. We will ask you to tell us if anyone on the policy...
takes prescribed medication
has a health problem that's meant they've needed to visit a doctor or needed an investigation in the last two years
has ever had cancer, heart, circulatory or breathing problems
has a terminal illness or prognosis
suffers from an undiagnosed medical condition or any undiagnosed symptoms
is on a waiting list for surgery, treatments or medical investigations at a hospital, clinic or nursing home
If you answer yes to any of the above questions, this will indicate that somebody on the policy has a medical condition that will need to be declared. Yourself or someone within your party will need to undertake the screening process for our medical policy - our insurance which is specifically designed for pre-existing medical conditions.
What is a 'pre-existing medical condition' for insurance purposes
When purchasing travel insurance, a 'pre-existing medical condition' will usually refer to any kind of medical condition (or symptoms) for which medical advice, diagnosis or treatment has been given or recommended by someone of the medical trade at any time prior to the point of departure for your chosen trip. The term is incredibly broad and each holiday insurance company will have their own specifications, so you should always refer to the policy wording for the exact definition. At Holiday Extras, we have our own specific criteria - our 'gatekeepers' as we call them - which can be viewed above (or when you click to search for insurance). These are what we refer to when considering you for a policy, to determine whether or not you have what we would deem to be a pre-existing medical condition.