Holiday Insurance and Pre-existing Medical Conditions
Finding good value, travel insurance with a medical condition isn't necessarily the hard part. It's finding a low-cost provider that won't compromise on comprehensive cover in exchange for a higher price. At Holiday Extras, we cover the majority of pre-existing medical conditions. With this in mind, it is important for us to know your medical history — both past and present — so we can arrange the most suitable travel insurance policy with your medical condition considered.
Can you get travel insurance with a pre-existing medical condition?
Yes, you can certainly get travel insurance with a pre-existing medical condition. You will need to declare any pre-existing medical conditions you have (or have had in the past) when you are applying for the travel insurance. You can either do this online or over the phone by speaking to a member of our friendly and confidential customer service team.
When you are purchasing travel insurance, we will ask you questions to determine whether your insurance will be with medical conditions or not. These questions will include whether anyone on the policy has/is...
Been treated for a medical condition which has been deemed or referred to as a serious or reoccurring medical condition in the last 2 years
Been referred to a specialist or consultant at a hospital for tests, diagnosis or treatment in the last 2 years
Currently awaiting any tests, treatments or non-routine hospital appointments
Has ever had a heart or circulatory condition, type of cancer, a breathing condition, high blood pressure, stroke, diabetes or a bowel condition or disease
If you answer yes to any of the above questions, this will indicate that somebody on the policy has a medical condition that will need to be declared. Yourself or someone within your policy will then need to undertake the screening process which is specifically designed for customers with a pre-existing medical condition.
This discreet screening process both online and over the phone, has been designed to ensure you get cover that's tailored to your requirements - giving you peace of mind when travelling. Give a member of our confidential and friendly team a call on 0800 3160 308 quoting WY992, or get a quote online and declare your medical condition during the quote. If you will be travelling with medication check out our page full of helpful tips and advice. If you're travelling with diabetes we also handy information for that too.
What is a pre-existing medical condition for travel insurance?
A precise definition of a 'pre-existing medical condition' can vary. A helpful explanation of a pre-existing medical condition is that it's any illness, sickness, disease, injury, or other physical or mental ailment or condition that, with acceptable medical certainty, existed at the time of your application for travel insurance or during a specific number of years prior to the date of your application. You are okay to travel with a medical condition as long as you are fit to travel and undertake your planned journey and it this has been declared when you are buying insurance.
When purchasing travel insurance, a 'pre-existing medical condition' will usually refer to any kind of medical condition (or symptoms) for which medical advice, diagnosis or treatment has been given or recommended by someone of the medical practitioner at any time prior to the point of departure for your chosen trip. You would not qualify for cover if you've been advised not to travel if you had consulted your doctor. You should always refer to the policy wording for the exact definition.
How to book online
To book online, or simply just to get a quote with your specific travel plans in mind, simply click below and bear in mind the following information:
Location: Where abouts are you going?

Dates: When will you be going, and how long for?

Money: The total cost of your holiday (including travel)

Health: What pre-existing medical conditions have you had in the past, or present?
Book online with us today
What could be considered a pre-existing condition?
Various conditions could be considered a pre-existing medical condition and would need to be declared on your travel insurance. These include:
Minor medical conditions that you do not need to declare
You do not have to declare minor ailments e.g. hay fever, tonsillitis, ear infections, colds/flu, skin irritations, chiropody, dental treatment etc. if:
You were only prescribed short term antibiotics
You were only prescribed non-prescription painkillers, creams or ointments
You have had no further problems since
You have been advised by your doctor that it is safe to travel
Holiday Extras' Travel Insurance policy cover levels
| | Bronze | Silver | Gold | Platinum |
| --- | --- | --- | --- | --- |
| Baggage cover | £500 | £1,500 | £2,000 | £2,000 |
| Cancellation cover | £1,000 | £2,500 | £5,000 | £5,000 |
| Medical cover | £5 million | £10 million | £10 million | £10 million |
| Excess charge | £150 | £100 | £50 | £0 |
| Lost passport | £250 | £250 | £300 | £500 |
| Personal money | £300 | £350 | £400 | £500 |
| Wedding cover | X | X | £1,500 | £1,500 |
| Gadget cover | X | X | X | £500 |
| Defaqto rating | 2 Star rating | 3 Star rating | 5 Star rating | 5 Star rating |
Why choose Holiday Extras?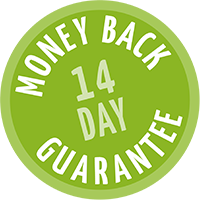 - Voted best insurance provider 11 years running.
- Policies with no excess available.
- UK based contact centre and 24/7 helpline.
- No maximum age on single trip policies.*
- Over 25 years experience selling Travel Insurance.
Single Trip and Annual Trip Policies
As an 11-year award-winning travel insurance provider, Holiday Extras is a great place to protect your holiday experience, your belongings and your pocket for either a single trip or for multiple trips throughout the year, with our annual travel insurance policy.
Additional cover
A medical condition doesn't mean you need to miss out on fun, and the right travel insurance ensures you're covered to try something new. We have winter sports cover and additional sports cover available for an additional fee to add to your policy so whatever the journey, we'll make sure you have the right protection you need to suit your trip. These options provide cover for the likes of search and rescue, equipment hire and in the case of hitting the slopes - avalanche cover is also included. Age limits apply
Sports Travel Insurance
Great cover for sport-lovers!
We include cover for 100+ sports in all of our policies at no extra charge!
Certain sports are only covered with an additional sports cover premium. Please check the policy wording.
Gap Year Travel Insurance
Planning the trip of a lifetime?
Stay safe on your ventures volunteering, interning and exploring the globe.
Under 18's Travel Insurance
For those seeking to explore the world!
Our policies already include cover for people under 18 years of age, so book online today and start your expedition!
Natural disaster cover
Weather the storm with peace of mind!
Our natural disaster add-on has you covered for anything from typhoons, volcanic eruptions, earthquakes, blizzards and forest fires to name a few!
Winter sports Cover
Brrrrilliant prices, just like our cover.
Cover yourself for your skiing trip and if you're hitting the slopes with extra cover for ski equipment, piste closure and avalanche cover!
Extra Sports Activity Cover
Taking on an extreme sport?
Cover yourself for additional sports that are not included in your ordinary policy with this added cover extension!
Available with Gold and Platinum level policies
Car hire excess
Avoid paying extra car hire excess charges.
Make a one-off extra payment on your policy for damage excess for your rental vehicle and enjoy excess cover; including windcreen, tyres and rental vehicle key cover.
Frequently asked questions
Remember, you can book your policy online any time or via our UK based call centre on 0800 3160 308 quoting WY992.
Holiday Extras Cover Ltd and Holiday Extras Ltd are authorised and regulated by the Financial Conduct Authority. Holiday Extras Cover Ltd 05058680 and Holiday Extras Ltd 01693250 are registered in England and Wales. Registered address: Ashford Road, Newingreen, Kent CT21 4JF.
Holiday Extras is underwritten by Travel Insurance Facilities plc which is authorised and regulated by the Financial Conduct Authority. Registered address: 2nd Floor, 1 Tower View, Kings Hill, West Malling, Kent, ME19 4UY. Company number 03220410.