Get comprehensive and affordable travel insurance cover for under 18s with prices starting from just *
Booking children's travel insurance
Have you been searching for the right children's travel insurance but are not sure the cover you need or how to go about booking for youngsters? At Holiday Extras we've got comprehensive levels of cover so if your child is travelling with you, you can book great value family travel insurance or single parent travel insurance, or if your child is travelling alone you can get the best holiday insurance they will need to give you peace of mind, and ensure the whole family can enjoy less hassle and more holiday!
Trying to find the best children's travel insurance policy to safeguard your holiday plans can seem like a daunting task and among a thousand other things on an ever-growing to-do list before take off! You'll probably be sieving through multiple travel insurance providers to find the cheapest deal. The good news for you is that at Holiday Extras, we're all about making things as straightforward and hassle-free for you as possible.
We now sell children's travel insurance policies online rather than just over the telephone! Book online today!
Types of children's travel insurance cover available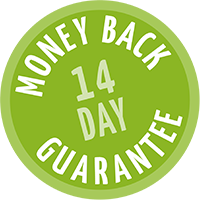 All of the travel insurance policy levels at Holiday Extras extend their cover to your children, so you can choose from four different cover levels to get just the right protection required for either a single trip or annual multi-trip policy (if on an adult's policy):
| | Bronze | Silver | Gold | Platinum |
| --- | --- | --- | --- | --- |
| Baggage cover | £500 | £1,500 | £2,000 | £2,000 |
| Cancellation cover | £1,000 | £2,500 | £5,000 | £5,000 |
| Medical cover | £5 million | £10 million | £10 million | £10 million |
| Excess charge | £150 | £100 | £50 | £0 |
| Lost passport | £250 | £250 | £300 | £500 |
| Personal money | £300 | £350 | £400 | £500 |
| Wedding cover | X | X | £1,500 | £1,500 |
| Gadget cover | X | X | X | £500 |
| Defaqto rating | 2 Star rating | 3 Star rating | 5 Star rating | 5 Star rating |
† If you need to seek medical attention whilst abroad, please ensure that you contact the 24-hour Emergency Assistance Service for help and advice before treatment, where possible. Details can be found in the policy wording
Children travelling alone or with an adult
Whether your child is travelling alone or will be accompanied by an adult, we've made sure every child travel insurance policy is equipped with high levels of medical cover, lost luggage, cancellation and repatriation cover, all for just *.
We can take part of the worry away when your child is travelling alone by ensuring they have cover and giving you peace of mind at a great price with our child only travel insurance available with Bronze, Silver , Gold or Platinum levels of cover depending on their needs. Just be sure that all insured children aged 17 and under are accompanied to their departure point by a responsible adult.
Travelling with Grandchildren?
We realise that it's not just parents who want to take their family away, grandparents often want to give mum and dad that much needed respite by taking their grandchildren on holiday. If you're a grandparent travelling with your grandchildren, then check out our page to give you all the relevant information you need!
Additional Cover
If you feel that your child's trip requires a particular form of cover, there are a number of additional cover options available to add to their policy, from our specialised winter sports add-on, to additional gadget cover insurance. Gadget and wedding cover is now included as standard in our Platinum level policies!
Travelling with a pre-existing medical condition?
Tailored policies for customers with pre-existing medical conditions
Up to £10 million in medical cover and up to £5000 in cancellation cover
All medical conditions considered
'No excess' policies available
We don't want to make travelling with a medical condition any more stressful for yourself or for your children. Instead, we can provide extra cover for children that need it most. Please visit our travel insurance for children with medical conditions page if you would like to find out more, or contact a member of our team today.
Why choose Holiday Extras?
- Voted best insurance provider 11 years running.
- Policies with no excess available.
- UK based contact centre and 24/7 helpline.
- No maximum age on single trip policies**.
- Over 25 years experience selling Travel Insurance.
Related content
We'd also encourage you to visit our HX Blog. It's full of great travel advice for family travel. With a guest post from Claire Irvin and her top tips for travelling with children, advice on the best children's luggage and a review on - Trunki luggage. There are also some ideas to keep the kids entertained on a road trip.
If you'd like some more tips and advice on travelling with the kids or inspiration for the next family holiday, check out our other pages below:
Holiday Extras Cover Ltd and Holiday Extras Ltd are authorised and regulated by the Financial Conduct Authority. Holiday Extras Cover Ltd 05058680 and Holiday Extras Ltd 01693250 are registered in England and Wales. Registered address: Ashford Road, Newingreen, Kent CT21 4JF.
Holiday Extras is underwritten by Travel Insurance Facilities plc which is authorised and regulated by the Financial Conduct Authority. Registered address: 2nd Floor, 1 Tower View, Kings Hill, West Malling, Kent, ME19 4UY. Company number 03220410.