Under 18's travelling with a paying adult receive free cover
---
Children can travel alone with a great value policy from £3.49*
---
Booking travel insurance for your children
Alleviate the stress of booking a family holiday when you opt for Holiday Extras' travel insurance. Children receive FREE cover if they are travelling with a paying adult making it even cheaper when you opt for single parent travel insurance or a family policy. If your child is travelling alone, give yourself peace of mind for less - our children's travel insurance starts at just £3.49* per week.
Travel insurance for children travelling alone
Never mind if they're children under 18 or under 16 travelling alone, allowing your children to travel on their own can leave you feeling nervous - and understandably so! At Holiday Extras, we can provide cover for peace of mind. From just £3.49* per week, we've made sure every child only travel insurance policy is equipped with high levels of medical cover, lost luggage, cancellation and repatriation cover. There's also a 24-hour helpline on hand when you need it most for advice and support**.
Travelling alone
£2 million medical cover
£500 cancellation cover
£500 baggage cover
Friendly 24/7 UK based helpline
£3.49*
Travelling with adult
Up to £10 million medical cover
Up to £5,000 cancellation cover
Up to £2,000 baggage cover
Friendly 24/7 UK based helpline
Free!
Your kids can benefit from the same levels of cover as the paying adult they're travelling with. Pick a great value holiday insurance policy for yourself and add the smaller travellers to your policy.
Types of cover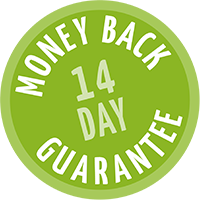 With two types of policies and a wide range of policy levels available, you can tailor your insurance to suit your budget. All of the travel insurance policy levels at Holiday Extras extend their cover to your children, so you can choose from our four basic protection levels to get the standard of cover that your holiday will require:
Single trip travel insurance
Basic cover offers £500 per person in the event of cancellations, £2 million of medical cover and £500 baggage cover.
Standard cover provides £1,000 cancellation cover, £5 million medical cover and baggage cover at £1,500.
Premium cover can be chosen for high-level protection of £5,000 cancellation cover, £10 million medical cover and £2,000 baggage cover.
Policy Excess
The policy excess is the amount deducted from your total settlement claim. The excess on Holiday Extras policies range from around £75-£125, with many sections of our cover requiring no excess at all. If you would prefer to avoid paying the excess for all of the sections of cover, we suggest adding the excess waiver to your policy.
How do I book?
With Holiday Extras, booking travel insurance for kids is quick and straightforward. You can book online; simply complete the insurance form above to be guided through to our comparison page and pick the policy priced right for you.
If you have problems deciding which level of cover is best for your family, you can contact our UK-based call centre for support.
Additional Cover
If you feel that your child's trip requires a particular form of cover, there are a number of additional cover options available to add to their policy, from our specialised winter sports add-on, to gadget travel insurance.
Travel insurance for children with medical conditions
We don't want to make travelling with a medical condition any more stressful for yourself or for your children. Instead, we can provide extra medical cover for the kids that need it most. Visit our holiday insurance for children with medical conditions page to find out more.
Travelling with children
We'd also encourage you to visit our HX Blog! It's full of great travel advice for family travel. With a guest post from Claire Irvin and her top tips for travelling with children, advice on the best children's luggage and a review on the newest children's travel craze - Trunki luggage. There are also some ideas to keep the kids entertained on a road trip.
*Prices based on 1 person aged 17 with no pre-existing medical conditions, travelling Europe excl. Spain, Cyprus, Malta, Turkey and Greece from 23/06/18 until 30/06/18. Price correct as of June 2018.
**All insured children aged 17 and under must be accompanied to their departure point by a responsible adult