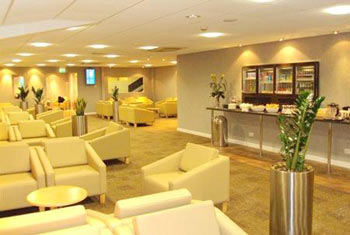 Our Liverpool airport hotel upgrades are just the ticket if you want to start your holiday in style. You can upgrade to an executive room, add a little romance to your stay with a bottle of wine or champagne in your room or make a special reservation in the hotel's restaurant when you pre-book a three-course dinner.
For a treat on departure day why not book into the tranquility of an executive lounge before the flight and breeze through your wait effortlessly.
What upgrades are available at each hotel?
Our 3-star Liverpool airport hotels offer a low cost stay in wonderfully restful surroundings. When booking a stay at the Hampton by Hilton hotel you can indulge in a little VIP treatment by booking into the Liverpool Airport Servisair Lounge. Spend up to three hours before your flight at ease, enjoying the free drinks, snacks and complimentary newspapers and magazines.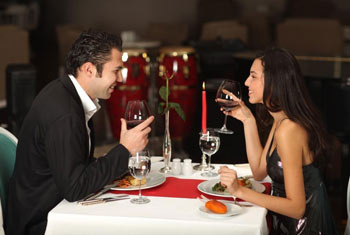 While booking the well-known Express by Holiday Inn you can also take the edge off your holiday money worries too. Include the free FairFX prepaid currency card to your booking, knowing that your money will be safe while you're abroad, and with a competitive exchange rate. All you need to do is load the card with a minimum of £10 for your own use wherever you roam.
With our Traffic Assistant service there's no need to worry about traffic jams or hold ups. For just £1 we'll text updates directly to your phone on the date of your trip, telling you the state of the roads for your specific journey so you can plan a congestion free route.
Being a 4-star, the Crowne Plaza Hotel Liverpool Airport has lots to offer. If you want to surprise a loved one, or you just want to toast the start of a great holiday then you're in the perfect place. Treat your partner to a bottle of red or white wine waiting in your room on arrival. For honeymooners, you could make your stay especially memorable by upgrading to a luxurious executive room and having a bottle of bubbly on ice delivered to your door. You can also have a magnificent evening with a three-course dinner in the hotel's restaurant. Not only will it be a delicious feast and a wonderful experience but it's hassle free and fantastically affordable.
Top