Meet & Greet Parking Birmingham Airport
Birmingham International, Airport Way, Birmingham B26 3QJ
Maple Manor Meet and Greet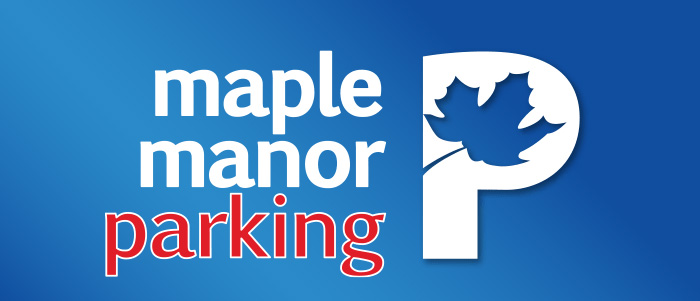 Luxury service for a little price
Maple Manor is a name people trust and use over and over again. Our new service at Birmingham Airport will not fail to impress, it oozes convenience and luxury, and better still, it is affordable.
On arrival to Birmingham airport, you'll be greeted by a uniformed chauffeur who will be ready to take your car. You simply unload and walk to check-in and your car will be parked for you, safely away from the airport. When you return, your chauffeur will be waiting with your car in the same place you left it, outside arrivals. If you want the convenience of pulling up outside of Birmingham Airport and not having to park, and you want to enjoy your holiday without having to worry about where you've parked your car, Maple Manor is the package for you.
The Maple Manor Car Park at Birmingham has security well covered, with regular patrols and the Park Mark Security Award, you can rest assured that your car is parked safely and securely for the duration of your holiday. With the added bonus of having no transfer buses to board, Maple Manor is an ideal Birmingham airport parking option.
See more Maple Manor Meet And Greet customer reviews
Overall rating: 86%by 2471 guests
Reasons to book Maple Manor Meet And Greet
Luxury service - have your car parked for your by a uniformed chauffeur.
Secured parking - your car will be stored in a secured car park with regular staff patrols.
No need for transfers - just drop your car off outside the terminal and walk the rest of the way.
Arrival at Maple Manor Meet And Greet
Make sure you call the car park 15-20 minutes before you arrive on 01212 273 338. Enter option 1.

Stay in the right-hand lane when you arrive at Birmingham International Airport and follow it all the way to 'Valet Parking customers only'. Go through the barrier and collect a ticket to hand to Maple Manor Chauffeur. Park your vehicle in the designated Maple Manor Parking bays and meet the chauffeur.

The Maple Manor driver will be wearing a Maple Manor High-visibility jacket and carrying ID. They'll take your keys and park your car for you in a secured car park while you board your flight.
Getting to and from Birmingham airport
Arriving at the car park:
Make sure you let Maple Manor know when you're about 20 minutes away from the airport. When you reach the terminal head for the car park signposted 'Valet Parking' outside Departures.

Take a ticket from the barrier and turn right to park in a space by the railings. Your driver will be carrying ID and waiting to meet you there. Simply hand over your keys and your car will be parked for you while you head into the terminal.
Returning to the car park:
After you've reclaimed your luggage and passed into arrivals, simply head back to the Valet Parking car park and meet the driver there. They'll give you a ticket allowing you to exit the car park without paying, and then you're on your way home.
On your return to Maple Manor Meet And Greet
When you get back, collect your luggage as normal and then call Maple Manor to let them know you're back on 01212 273 338. Enter option 1.

Please be aware that due to time restrictions in the car park you must be at the collection point within 10 minutes of your call, or you may incur additional charges payable at the exit barrier.
 If you are returning earlier than the date or time you have provided, we must know 24 hours in advance to avoid any delay.


Follow the signs to 'Valet Parking', as you exit the terminal building. Your vehicle will be returned to the designated Maple Manor parking bays. A uniformed chauffeur will return your vehicle. From time to time the meeting point may change at short notice. You will be informed when you call if this will affect you.
More information
It's your responsibility to make sure that your vehicle's road tax is valid, it holds a valid MOT certificate and is roadworthy. If your car isn't legal or safe to drive, Maple Manor won't be able to drive it to the car park, and you also won't be able to get a refund.

If you park for longer than you booked, you'll be charged at a rate of £10 per day.

If you get back early, call Maple Manor as soon as you can. They need as much notice as possible to get your car ready so you aren't kept waiting. You won't get a refund for any unused parking time.

Maple Manor can only take cars that fit into a standard size parking space, which is 2.4m x 4.8m. You'll be charged extra if your car is too large. Minibuses and vehicles with 8 or more seats can't be taken for Meet and Greet services and will cost extra for other packages. To see if Maple Manor can take your vehicle, call us on 0800 093 5478.
* Prices quoted are based on parking from the 18-04-2018 untill the 25-04-2018, valid as of 16-02-2018
Top