Holiday Extras has a choice of Manchester airport park and ride services to compare and book. This type of service offers some of the cheapest Manchester airport parking without sacrificing any convenience. We carefully select only the most professional parking providers who include frequent, efficient transfer buses to Manchester terminals 1, 2 and 3.
How Park and Ride at Manchester works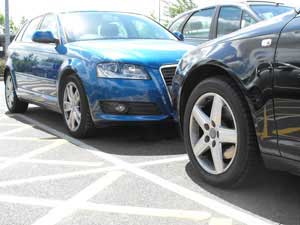 Park and ride is the most common type of airport parking. Some procedures vary slightly between parking providers such as passing through the entry barrier and parking at the reception or in your parking bay but, by definition, Park and Ride means the following parking process:
Park your car
Make your way to the nearest bus stop
Catch the transfer bus to the terminal
On return, locate the bus stop for your car park
Catch the return transfer bus and exit at your bus stop
The choice of car parks:
Security at Manchester Airport Park and Ride
Security is a top priority at all our car parks. Our Manchester airport Park and Ride car parks are all Park Mark-awarded for security which is a certificate from the Police approving the facilities. Security features at our car parks include floodlighting, CCTV, staff patrols and security fencing and barriers.
For Holiday Extras' quotes for these car parks, enter your dates in the fields on the right of this page and click 'Search'.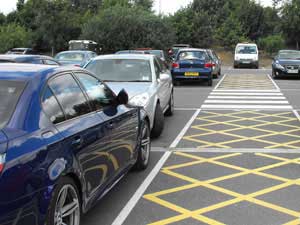 Why book Park and Ride?
While the most convenient parking at Manchester airport is arguably Manchester Airport Meet and Greet, Park and Ride does have one crucial advantage: the price. It's a fantastic option for anyone that wants to save money for their holiday, but still save hassle at the airport. If you have a lot of luggage or are travelling with children, Meet and Greet might be the better option, but for anyone happy to carry their luggage, it doesn't get any better than a Park and Ride.