Travelling with heart problems? Holiday Extras has you covered. Book a premium policy at an affordable price with cover for travel across UK, Europe and Worldwide.
If you have suffered from a heart attack or are living with a heart condition, you can still get cover with our premium policy. Looking for protection to travel after heart surgery or almost any heart problems needn't be an expensive hassle, our holiday insurance can ensure a stress-free getaway.
Our team specialise in providing affordable and reliable medical policies for travellers looking to purchase travel insurance with medical conditions.
Choosing Holiday Extras as your insurance provider?
Our cover provides up to £15 million of medical treatment, as well as up to £2,000 cover if your suitcases go missing and up to £10,000 for fees if you need to cancel your trip. We can cover everyone in your party up to the age of 89. We even have a 24-hour emergency helpline to talk through any worries or concerns you might have while you're away.
Booking holiday insurance - how we can help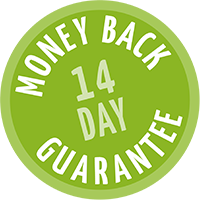 Booking your travel insurance policy is quick and easy. Whether you choose to book online or via our call centre, be sure to complete our simple and discreet medical screening to declare your conditions.
To receive a quote online, fill in the form above and choose from our available cover levels to make your payment. Or simply place a FREE call to book through one of the friendly team in our UK-based call centre.
Keeping you covered when you need it most
If the worst happens while you're away, then we'll do everything we can to ensure your treatment is covered. Your policy includes medical insurance up to a value of £15 million. That means we can be sure you have the best care and treatment if you should need it, without having to worry about the consequences. Take a look at the policy wording to see what else we can do for you.
Top tips for customers travelling with a heart condition
Talk to your GP before you leave, as they can give you advice on travelling and provide you with a note confirming you have a heart condition in case you run into any problems while you're away.
Keep details of your prescription to hand, including the generic name and the dosage. This will ensure you can ask for exactly what you need if you have to get more medication for any reason.
Don't forget about time-zones when planning your doses. Your schedule might not be as convenient in local time.
Keep mobile during your flight to reduce the risk of deep vein thrombosis and drink plenty of water. Try to avoid too much alcohol or caffeine.
Be careful at high altitudes as the air will be thinner and put more strain on your heart.