Travel Insurance with Heart Conditions
Travelling with heart problems? Holiday Extras has you covered. Book a policy at an affordable price with cover for travel across UK, Europe and Worldwide.
If you have suffered from a heart attack or are living with a heart condition, you can still get cover with one of our travel insurance policies. Looking for protection to travel after heart surgery or almost any heart problems needn't be an expensive hassle, our holiday insurance can ensure a stress-free getaway.
Our team specialise in providing affordable and reliable medical policies for travellers looking to purchase travel insurance with medical conditions.
Choosing Holiday Extras as your insurance provider?
Our cover provides up to £10 million of medical treatment, as well as up to £2,000 cover if your suitcases go missing and up to £10,000 for fees if you need to cancel your trip. What's more, there's no upper age limit - meaning you can be insured on one of our policies no matter what your age.* We even have a 24-hour emergency helpline if you encounter a medical emergency whilst away.
Booking holiday insurance - how we can help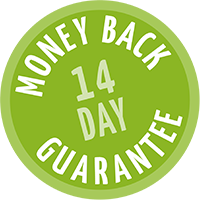 Booking your travel insurance policy is quick and easy. Whether you choose to book online or via our call centre, be sure to complete our simple and discreet medical screening to declare your conditions.
To receive a quote online, fill in the form above and choose from our available cover levels to make your payment. Or simply place a FREE call to book through one of the friendly team in our UK-based call centre.
Does a pace maker affect travel insurance?
Since having a pacemaker to regulate your heartbeat is classed as a pre-existing medical condition, you will find that your travel insurance premium will be affected.
Insurers define pacemakers as any device surgically implanted into the heart to control abnormal or irregular heart rhythms. If you have received a pacemaker, then it's vital that you declare this when applying for a travel insurance policy. Though it can be tempting to avoid mentioning the existence of your pace maker to avoid higher premiums, please remember that should you need to claim during your holiday and you have failed to declare your pre-existing medical conditions, then this could render your policy void.
Thankfully, Holiday extras provide comprehensive medical cover for travellers with pacemakers, at a reasonable rate. Each application is taken case-by-case, and you may find that if your pacemaker was installed more than 12 months ago and your condition has been stable, you may have to pay significantly less for your premium.
Travelling with a pace maker
The two main concerns when travelling with a pacemaker are electromagnetic interferences and any rough activity that could potentially cause damage to the device.
Speak to your doctor well before the trip so as to have your device tested and to talk through any activities you have planned that could potentially affect the performance of your pacemaker.
Remember to bring your pacemaker ID card for when you need to pass through security, as your pacemaker will likely set off the security alarms and you will need to be able to explain your condition to security staff.
Be sure to have the manufacturer, model and serial number for your specific pacemaker, should anything go wrong, as well as the contact information of the relevant emergency services in the area you'll be visiting.
Keeping you covered when you need it most
If the worst happens while you're away, then we'll do everything we can to ensure your treatment is covered. Your policy includes medical insurance up to a value of £15 million. That means we can be sure you have the best care and treatment if you should need it, without having to worry about the consequences. Take a look at the policy wording to see what else we can do for you.
Top tips for customers travelling with a heart condition
Talk to your GP before you leave, as they can give you advice on travelling and provide you with a note confirming you have a heart condition in case you run into any problems while you're away.
Keep details of your prescription to hand, including the generic name and the dosage. This will ensure you can ask for exactly what you need if you have to get more medication for any reason.
Don't forget about time-zones when planning your doses. Your schedule might not be as convenient in local time.
Keep mobile during your flight to reduce the risk of deep vein thrombosis and drink plenty of water. Try to avoid too much alcohol or caffeine.
Be careful at high altitudes as the air will be thinner and put more strain on your heart.
*No maximum age limit on single trip policies only
Holiday Extras Cover Ltd and Holiday Extras Ltd are authorised and regulated by the Financial Conduct Authority. Holiday Extras Cover Ltd 05058680 and Holiday Extras Ltd 01693250 are registered in England and Wales. Registered address: Ashford Road, Newingreen, Kent CT21 4JF.
Holiday Extras is underwritten by Travel Insurance Facilities plc which is authorised and regulated by the Financial Conduct Authority. Registered address: 2nd Floor, 1 Tower View, Kings Hill, West Malling, Kent, ME19 4UY. Company number 03220410.