Call our Kent-based team on 0800 3160 308 and quote WY922, or book online to find the best policy
Finding the best travel insurance for people with depression
Finding the right standard travel insurance policy can feel incredibly stressful when there are so many options out there. But not to worry, the last thing we want is for you to feel bogged down with choosing the right policy for you. We appreciate the incredible sensitivity of your situation and hope to make your holiday the best possible time for you.
Based in Kent, our insurance specialist team are tasked with providing the best cover for those seeking travel insurance with any pre-existing medical conditions, like depression or an anxiety disorder. When you take out travel insurance as a sufferer of depression, with Holiday Extras you can be assured of a superior policy, tailored to your needs.
Check out the reviews here
Our policies
We're a hassle-free kind of company with just two policies (Single Trip or Annual Multi Trip) with four different levels of cover: Bronze, Silver, Gold and Platinum cover.
Take a look at our table below for an idea about the types of different cover you can expect to get with each policy:
| | Bronze | Silver | Gold | Platinum |
| --- | --- | --- | --- | --- |
| Baggage cover | £500 | £1,500 | £2,000 | £2,000 |
| Cancellation cover | £1,000 | £2,500 | £5,000 | £5,000 |
| Medical cover | £5 million | £10 million | £10 million | £10 million |
| Excess charge | £150 | £100 | £50 | £0 |
| Personal money, Passport, | X | X | X | £500 |
How do I declare my condition?
Our screening process has been designed to make declaring your condition as simple as possible. By completing the brief online screening process, you will be asked a number of questions related to your condition so we can make sure you're getting the best policy.
Here is an example of the kinds of questions that may be asked when being screened for Depression:
Whether you have had any compulsory admissions to hospital for treatment of depression
How many hospital admissions you have had in the past two year.
Whether you have been advised to take any medication for your condition.
Though all medical screening can be easily completed online, booking medical travel insurance for some forms of depression, such as bipolar disorder can only be done through one of our insurance specialists over the phone. If this proves to be the case with your condition, feel free to contact a member of our specialist team on our UK based helpline for friendly, personal assistance in booking your travel insurance policy.
Medical screening takes place online through the quote form above, though if you prefer, this can also be done via our friendly insurance team by calling our UK based landline.
How do we calculate the price of your policy?
To give you an accurate and fair price for your policy, our team of insurance experts take into account a number of factors before giving you a quote.
Level of risk - Our insurers assess the severity of your condition, doing so based on the answers you provide during your screening.
Destination - With some locations, the only suitable healthcare facilities available are privately run, and so cost more. In this case, you may find that the price of your policy is slightly higher to reflect this.
Holiday Extras Depression Travel Insurance
Our travel insurance policies cover all the bases, including medical emergencies, repatriation back to the UK and lost medications to name a few. Complete your medical screening through the form on the top left for your personalised quote.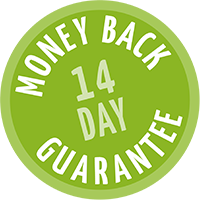 Do I have to declare anxiety on travel insurance?
In some cases, people suffering with anxiety decide to keep quiet about their condition when taking out a travel insurance policy, fearing that if they reveal the condition, their insurance premium will go up significantly.
If you notice a significant difference in your premium when declaring anxiety, it can be tempting to skip mentioning the condition. After all, what possible connection could there be between breaking a leg and your anxiety? If anything, surely having anxiety should reduce the likelihood of having an accident, as people with anxiety are generally less likely to do things out of their comfort zone?
While these reasonings appear logical, the sad fact is that if you are medically registered as having any mental or physical health condition and you fail to declare this, then your travel insurance policy may be rendered invalid. For this reason, it's always crucial to declare any medical conditions you have when taking out a travel insurance policy.
With that being said, it can be incredibly frustrating when your anxiety has been stable for a long time, and you know within yourself that it won't present a problem when travelling. That's why it's best to shop around for the right policy, and not just get hung up on a sky-high quote you've received from one insurer.
Tips for travelling with Depression
Bring enough medication - The last thing you'll want to happen is to run out of medication in an unfamiliar country. In many places abroad, certain antidepressants aren't readily available so make sure you have enough medication to last for at least the whole duration of the trip. If possible, leave a spare bottle of pills with a close friend or relative at home who can mail this to you, should you lose your medication while abroad.
Plan ahead - Make things easier for yourself by planning ahead effectively. If you are travelling between time zones and you know jet lag will be a problem, plan to take a couple of days rest when you arrive at your destination. If possible, try to book accommodation that is easy to get to from the airport, so you can minimize potential causes for stress.
Know your limits - Remember that the whole purpose of a Holiday is to relax and have a good time — don't feel obligated to push yourself unnecessarily. Try to avoid excessive consumption of alcohol while travelling and when at your holiday destination, as this can worsen your already disrupted sleep patterns and contribute to a poor mood.
Don't let other people make you feel bad - The people you are travelling with may not fully understand the nature of your condition, and might make you feel bad when you have to sit out a few activities on a particularly bad day. If this happens, remember that you are the one with the condition, and you know how best to deal with it.
Try to set up a regular routine - Whether we realise it or not, our body likes a regular routine. When we go on holiday, our normal routine is usually broken. To combat this, try to create some form of loose routine, by which you get a regular amount of sleep and exercise. These are two factors that will massively contribute to your mood.
Make use of your support networks - This is much easier today than it used to be. Just making a brief Skype or Whatsapp call to a close friend or relative, can really help when you're at a low ebb.
For more information on travelling with a depressive disorder, take a look on the brilliant website of the charity, Mind.
Why choose Holiday Extras?
- Voted best insurance provider 11 years running.
- Policies with no excess available.
- UK based contact centre and 24/7 helpline.
- No maximum age on single trip policies.
- Over 25 years experience selling Travel Insurance.
Looking for information regarding a different condition?
Be sure to have a read up on our pre-existing conditions travel insurance.
Holiday Extras Cover Ltd and Holiday Extras Ltd are authorised and regulated by the Financial Conduct Authority. Holiday Extras Cover Ltd 05058680 and Holiday Extras Ltd 01693250 are registered in England and Wales. Registered address: Ashford Road, Newingreen, Kent CT21 4JF.
Holiday Extras is underwritten by Travel Insurance Facilities plc which is authorised and regulated by the Financial Conduct Authority. Registered address: 2nd Floor, 1 Tower View, Kings Hill, West Malling, Kent, ME19 4UY. Company number 03220410.