Call our friendly team and quote WEB1, or book online to find the best policy
Travel Insurance with Gallstones
Having gallstones shouldn't hold you back from travelling and enjoying some well earned rest & relaxation. Our Kent-based travel insurance team specialise in providing top quality medical coverfor travellers with pre-existing medical conditions.
Our Travel Insurance has an overall rating of 90% by 18030 customers
Check out the reviews here
How do I declare my condition?
Declaring your angina, is just a simple matter of completing the brief online screening process. You'll be asked a number of questions related to your condition, so we can come up with the best policy for you.
Here are a some questions you might be asked when being screened for Gallstones:
Whether you have had a cholecystectomy (gall bladder removal).
If you are awaiting any procedures to treat your gall bladder or bile ducts.
If you have had any symptoms related to your gall bladder or bile ducts in the last 12 months.
Although all medical screening can be completed online, for more complicated cases, you might have to book your gallstone travel insurance over the phone with one of our specialists. To book your policy directly, call our free helpline and a member of our specialist team can help you through your booking.
How do we calculate the price of your policy?
To give you an accurate and fair price for your policy, our team of insurance experts take into account a number of factors before giving you a quote.
Level of risk - Our insurers assess the severity of your condition, doing so based on the answers you provide during your screening.
Age - The likelihood of having to make a claim increases generally tends to increase according to the age of the traveller, so this is taken into account when we draw up your policy.
Destination - With some locations, the only suitable healthcare facilities available are privately run, and so cost more. In this case, you may find that the price of your policy is slightly higher to reflect this.
Holiday Extras Travel Insurance with Gallstones
Our travel insurance policies cover all the bases, including medical emergencies, repatriation back the the UK and lost medications to name a few. Complete your medical screening through the form on the top left for your personalised quote.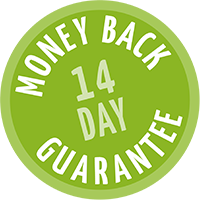 Looking for information regarding a different condition?
Be sure to have a read up on our pre-existing conditions travel insurance.