Call our friendly team on 0800 3160 308 and quote WY922, or book online to find the best policy
Travel Insurance with Gallstones
Having gallstones shouldn't hold you back from travelling and enjoying some well earned rest & relaxation. Our Kent-based travel insurance team specialise in providing top quality medical cover for travellers with pre-existing medical conditions.
Check out the reviews here
How do I declare my condition?
Declaring your gallstones, is just a simple matter of completing the brief online screening process. You'll be asked a number of questions related to your condition, so we can come up with the best policy for you.
Here are a some questions you might be asked when being screened for Gallstones:
Whether you have had a cholecystectomy (gall bladder removal).
If you are awaiting any procedures to treat your gall bladder or bile ducts.
If you have had any symptoms related to your gall bladder or bile ducts in the last 12 months.
Although all medical screening can be completed online, for more complicated cases, you might have to book your travel insurance over the phone with one of our specialists. To book your policy directly, call our free helpline and a member of our specialist team can help you through your booking.
How do we calculate the price of your policy?
To give you an accurate and fair price for your policy, our team of insurance experts take into account a number of factors before giving you a quote.
Level of risk - Our insurers assess the severity of your condition, doing so based on the answers you provide during your screening.
Age - The likelihood of having to make a claim increases generally tends to increase according to the age of the traveller, so this is taken into account when we draw up your policy.
Destination - With some locations, the only suitable healthcare facilities available are privately run, and so cost more. In this case, you may find that the price of your policy is slightly higher to reflect this.
Holiday Extras Travel Insurance with Gallstones
Our travel insurance policies cover all the bases, including medical emergencies, repatriation back the the UK and lost medications to name a few. Complete your medical screening through the form on the top left for your personalised quote.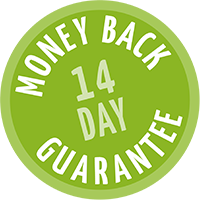 Tips for travelling with gallstones
No one wants to deal with a gallstone attack while on holiday. Attacks can last up to 5 hours with sufferers experiencing intense, excruciating abdominal pain. What's more, the changes that can occur in your diet when on holiday can have the potential to create complications with your gallstones. With that being said, if you follow these practical tips and the advice of your doctor, it's possible to enjoy a trouble-free trip.
Drink plenty of water: drinking enough water helps keep bile production running smoothly and is vital to flushing cholesterol out of the body. Maintaining proper water content in the liver is crucial for keeping the symptoms of gallstones at bay. Experts recommend drinking at least 6-8 cups of water a day.
Be careful about what you eat: excessively greasy, sugary and fatty foods will only exacerbate your condition and increase the likelihood of suffering an attack. Foods like steaks, burgers, cheese, whole eggs, butter and clotted cream are typically high in cholesterol and should be avoided if you want to minimize the chance of suffering a gallstone attack. Try to stick with foods that are high in fibre, and eat lighter meals. Fruits like apples can be good to eat if you suffer from gallstones, as they naturally contain a substance called malic acid which softens gallstones, making them easier to expel from the gallbladder. If your doctor has advised against eating certain specific foods, then it's handy to have a list of these foods translated into the local language so you can be sure to avoid eating them.
Avoid caffeine and alcohol: there is evidence to suggest that caffeine can trigger the contraction of the gallbladder and for people with gallstones this is bad news. For this reason it's best to stay off the caffeine at least for the duration of your trip. If you do decide to treat yourself to a coffee occasionally, make sure you never drink it on an empty stomach as this can be disastrous for your digestive system. Similarly, avoid drinking alcohol in large quantities.
Bring painkillers: If you are taking medication like painkillers, be sure to have enough with you to last the duration of the trip, and take a copy of your prescription and a doctor's note should you need to top up during your trip.

Looking for information regarding a different condition?

Be sure to have a read up on our pre-existing conditions travel insurance.
Holiday Extras Cover Ltd and Holiday Extras Ltd are authorised and regulated by the Financial Conduct Authority. Holiday Extras Cover Ltd 05058680 and Holiday Extras Ltd 01693250 are registered in England and Wales. Registered address: Ashford Road, Newingreen, Kent CT21 4JF.
Holiday Extras is underwritten by Travel Insurance Facilities plc which is authorised and regulated by the Financial Conduct Authority. Registered address: 2nd Floor, 1 Tower View, Kings Hill, West Malling, Kent, ME19 4UY. Company number 03220410.