Over 100+ sports are covered as standard with every travel insurance policy at Holiday Extras, and you can add on additional cover too for even more sporting activities!
Booking sports travel insurance
Sports activities can make a trip dynamic and exciting but it's important to make sure that you've got the right sports travel insurance cover and protection for when you take part. Whether you enjoy a spot of deep sea fishing, ice skating, rowing or just a pleasant game of rounders, Holiday Extras' holiday insurance can ensure you and your equipment are covered. Book with Holiday Extras' to benefit from our three levels of cover which already include cover for over 100+ sports as standard!
These activities include :-
Why Holiday Extras offers the best travel insurance for sports
We have two types of policies and three levels of cover to choose from, so finding the right sports travel insurance policy is simple and affordable. You can choose from our basic, standard or premium cover levels to suit your particular sporting requirements, and whether you purchase a single trip or annual multi-trip policy, you will be covered for travel across the UK, Europe and worldwide.
Both our Single Trip and Annual Multi-Trip policies include:
£500 - £5,000 per person for cancellation fees
£1 million - £10 million towards medical cover
£500 - £2,000 equipment cover
24/7 emergency assistance
What activities do our Travel Insurance policies cover?
Cover level
Activities
Basic
Standard
Premium
Adventure Sports - Abseiling, ballooning - hot air (organised pleasure rides only), bungee jumping, climbing wall, high rope activities, hiking (and trekking and walking), horse riding (not competitions, racing, jumping, eventing or polo), mountain biking, pony trekking, rap jumping, safari trekking in a vehicle (organised tour), safari trekking on foot (organised tour), zip-trekking, zip lining, zorbing
Basic
Standard
Premium
Water Sports -banana boating, canoeing, deep sea fishing, fishing, kayaking (up to grade 2 rivers only, not white water), ringos, rowing, sail boarding or windsurfing, scuba diving to 30m (if you hold a certificate of proficiency or are diving with a qualified instructor), sea kayaking, snorkelling, surfing, wake-boarding, water polo, water skiing, white water rafting (up to grade 3 river).
Basic
Standard
Premium
General Sports - Archery, athletics, badminton, baseball, basketball, bowls, cricket, cycling, football or soccer (children's club in resort only), golf, hockey, net-ball, roller-blading, roller-skating, rounders, tennis, tug of war, volley-ball
Basic
Standard
Premium
Cover for Personal Liability does not apply to these sports -Camel riding, catamaran sailing (if qualified), clay pigeon shooting, dinghy sailing, elephant riding, go karting, jet boating, jet skiing, paint balling (wearing eye protection), quad biking (part of an organised activity only), rifle range shooting, sailing (if qualified and in territorial waters only), shooting, skiing, small bore target shooting, snow mobiling, yachting (if qualified in territorial waters only).
Additional Golf cover
For any medical assistance required during your round of golf, your regular policy will have you covered to foot the bill. However, if you are planning a golfing holiday, we always recommend our customers to apply extra golf travel insurance to your policy. It includes cover for both your own and hired golf clubs, any non-refundable green fees and delayed equipment.
Additional Sports Cover
If you are feeling adventurous and are participating in any of the following sports you will need to add an additional premium for additional sports cover to your policy, these include - dry slope skiing, football or soccer (other than children's club in resort), hockey, kitesurfing, sand dune surfing or skiing and street hockey (wearing pads and helmets). Check out our page on kitesurfing travel insurance.
Additional Winter Sports Cover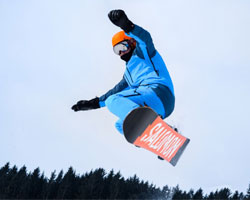 Similarily to the above, Holiday Extras can also cover you for certain winter sports when you purchase additional winter sports travel insurance cover with either a standard or premium policy. This means you can enjoy the slippery slopes without financially risking an arm and a leg.
If you select to include this additional cover and it's shown on your booking confirmation you can rest assured that you're covered for skiing (including on dry slopes and indoor ski centres), snowboarding, big-foot skiing, cross-country skiing, glacier skiing, monoskiing, off-piste skiing or snowboarding (as long as you ski within the ski area boundaries of a recognised ski resort and are following ski patrol guidelines), sledging, snowblading, snow tubing and tobogganing.
If you are concerned that you're particular winter sport isn't covered, then give our team at Holiday Extras a call on 0800 316 0104 and ask about adding an extra premium on to your additional sports cover that includes bobsleighing, heli-skiing and ice hockey*.
Tips for participating in sports on your travels
Equipment - Make sure you've got all the gear that you need before your trip, as prices at sporting events can be higher than anticipated.
Emergency numbers - Keep a list of useful phone numbers with you, including the nearest hospital, and ensure that your mobile phone is always charged.
Medical clearance - Visit your GP before your trip, to ensure that you do not have any underlying medical conditions that could cause problems if you exert yourself.
Please note :- winter sports cover is only available if you are aged 64 or under at the start date of your policy.