Travel Insurance for Angina
The unique pleasure of discovering and enjoying a new culture or scene should be available to all, regardless of whether you have pre-existing medical conditions or not. Holiday Extras insurance team specialise in providing medical cover for people with all manner of pre-existing conditions.
If you have angina and you're doctor hasn't advised against travelling, taking out Travel insurance with Holiday Extras is simple. Follow our steps and you can have a superior quality travel insurance policy for your condition.
Check out the reviews here
How do I declare my condition?
Declaring your angina, is just a simple matter of completing the brief online screening process. You'll be asked a number of questions related to your condition, so we can come up with the best policy for you.
Here are some of the questions you might be asked when being screened for Angina:
How many heart attacks (if any) have you had?
Have you ever been a smoker?
Can you always walk 200 yards on the flat with no chest pain, tightness or breathlessness?
Although all medical screening can be completed online, for more complicated cases of Angina, you might have to book your travel insurance over the phone with one of our specialists. To book your policy directly, call our UK based call centre and a member of our specialist team can help you through your booking.
How do we calculate the price of your policy?
To give you an accurate and fair price for your policy, our team of insurance experts take into account a number of factors before giving you a quote.
Level of risk - Our insurers assess the severity of your condition, doing so based on the answers you provide during your screening.
Age - The likelihood of having to make a claim increases generally tends to increase according to the age of the traveller, so this is taken into account when we draw up your policy.
Destination - With some locations, the only suitable healthcare facilities available are privately run, and so cost more. In this case, you may find that the price of your policy is slightly higher to reflect this.
Holiday Extras Angina Travel Insurance
Our travel insurance policies cover all the bases, including medical emergencies, repatriation back to the UK and lost medications to name a few. Complete your medical screening through the form on the top left for your personalised quote.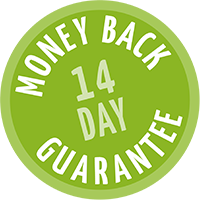 Flying with Angina problems
Deciding whether it's a good idea to fly with angina problems will greatly depend on the stability of your condition. For people with unstable angina, travel by air is highly discouraged and airlines are legally within their right to refuse such passengers.
According to the "Fitness to Fly" criteria from the British Cardiovascular society, a person who suffers 2-3 attacks per week, experiences pain while at rest or has recently had a change of symptoms and medication is classed as having unstable angina, and is highly advised to delay travel by air.
If you are unsure as to how your condition should be classified and whether or not an airline will refuse you, it's always best to seek advice from your doctor before booking.
As long as your angina is stable, then travelling by airplane should present no issues. If your angina is classed as stable, you should still let the airline know about your condition well in advance of the flight. Most airlines will have a dedicated medical team who can provide advice and even special assistance for your flight. Depending on the nature of your condition, the airline medical team may be able to arrange for things like early boarding, assistance with your luggage, taking medication on board in excess of 100ml and even (should you need it) an oxygen supply for during the flight.
Can you fly after having a stent fitted?
If you've just undergone angioplasty and have had stents fitted into your arteries then, the period directly after the operation is when you are most at risk of suffering clot formation. Unfortunately air travel only increases this risk, so it is generally advised to wait for a period after the stents have been fitted, before taking any form of air travel.
Heart stent operations are one of the most common treatments for people with coronary heart disease, largely due to the quick recovery time, usually a week is more than enough recovery time, after which most people are fit to fly again.
Travel insurance with heart stents
If you have had stents fitted, then you absolutely need to declare this when taking out travel insurance. Regardless of your age or how fit you may feel, if you fail to declare the fact that you have had stents fitted, then you could potentially invalidate you cover. That could mean having to foot a large medical bill.
You may find that declaring your stents might mean an increased policy price compared to someone who has never had stents. However, the benefit is that you can be assured of a high quality travel insurance policy delivered by a team that specialises in cover for travellers with such medical conditions.
Tips for travelling with Angina
Plan your journey - Take time to plan your route and journey carefully, allowing yourself enough time, to avoid rushing.
Use smart luggage solutions - Using baggage and suitcases with wheels that can be easily towed along can save you the strain on your body. You can also arrange for special assistance at the airport should you need it.
Places to avoid - Avoid places with high altitude and countries with extreme temperatures as this can place unnecessary strain on your heart.
Medication - Take enough medication to last for your entire trip, and bring an up-to-date list of all the medications you take along with the doses including the generic name and brand name of each medicine. Remember if you need to take your GTN spray and other medications with you into the cabin, you will need to obtain a note from your doctor.
Looking for information regarding a different condition?
Be sure to have a read up on our pre-existing conditions travel insurance.
Holiday Extras Cover Ltd and Holiday Extras Ltd are authorised and regulated by the Financial Conduct Authority. Holiday Extras Cover Ltd 05058680 and Holiday Extras Ltd 01693250 are registered in England and Wales. Registered address: Ashford Road, Newingreen, Kent CT21 4JF.
Holiday Extras is underwritten by Travel Insurance Facilities plc which is authorised and regulated by the Financial Conduct Authority. Registered address: 2nd Floor, 1 Tower View, Kings Hill, West Malling, Kent, ME19 4UY. Company number 03220410.