Call our insurance team and quote "WEB1", or book online to find the best policy
Travel Insurance for COPD Patients
Getting travel insurance when you suffer from chronic obstructive pulmonary disease can be a little challenging to say the least, with many insurers quoting sky high premiums regardless of the traveller.
Holiday Extras bespoke medical insurance policies have been carefully put together according to the requirements attached to your condition. You can be sure that the policy you will receive is totally reliable and completely suited to your condition.
Our Travel Insurance has an overall rating of 90% by 16818 customers
Check out the reviews here
How do I declare my condition?
You may be wondering what is involved in a medical screening, and if this is the case, you can be assured that it is nothing too taxing or prying. You'll simply need to answer a few questions regarding your COPD, designed to provide us with enough information about your condition so we can give you the best policy for the best price.
Here is an example of the kinds of questions you can expect to answer when being screened for COPD:
Questions related to medicines prescribed to your condition.
How many hospital admissions you have had in the past year.
Questions regarding any symptoms of your condition - for COPD suffers this may be relating to your breathing.
Medical screening takes place online through the quote form above, though if you prefer, this can also be done via our friendly insurance team by calling our UK based landline.
How do we calculate the price of your policy?
To give you an accurate and fair price for your policy, our team of insurance experts take into account a number of factors before giving you a quote.
Level of risk - Our insurers assess the severity of your condition, doing so based on the answers you provide during your screening.
Age - The likelihood of having to make a claim increases generally tends to increase according to the age of the traveller, so this is taken into account when we draw up your policy.
Destination - With some locations, the only suitable healthcare facilities available are privately run, and so cost more. In this case, you may find that the price of your policy is slightly higher to reflect this.
Holiday Extras COPD Travel Insurance
Suffers of chronic obstruction pulmonary disease can take out travel insurance with Holiday Extras in the full assurance that they are booking a superior policy tailored to their condition.
Our travel insurance policies cover all the bases, including medical emergencies, repatriation back the the UK and lost medications to name a few.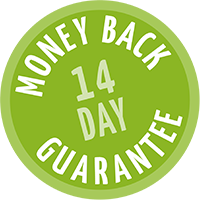 Tips for travelling with COPD
Take into account your environment
Find out what sort of climate and weather the country you are travelling to experiences. Be prepared and bring suitable clothing for the weather. If you are visiting an urban location, remember that many cities outside of Europe have more lax pollution restrictions and experience excessive smog and haze at certain times of the year. Taking basic precautions, like wearing a dust filtering mask may greatly reduce your discomfort, however - depending on the severity of your condition - it may be wise to simply avoid such areas altogether.
Get enough rest
Getting adequate rest while travelling can often be a challenge, especially when venturing further afield on a long-haul journey. For sufferers of COPD, getting proper sleep is perhaps more important - as dealing with such a condition can often be very physically taxing. Simple things, like avoiding caffeinated and alcoholic drinks before bedtime or using eye masks and noise-cancelling headphones, can increase your comfort and make it easier for you to get some needed rest.
If you're travelling between time zones, it can be particularly tricky to get enough sleep and maintain the needed levels of energy. While there's not way to completely prevent jet lag, there are a few things practical things you can do to lessen it's impact.
Before you travel, start altering your sleeping patterns to fit the time zone you'll be travelling to. A couple of nights in advance, you could set an alarm at 2am, doing a few quiet chores before going back to bed.
When you're on the plane, you can set your watch to the time of your destination to help you get psychologically prepared. Once you arrive, get as much sunlight as you can, and eat three regular meals at the local time. This will help you to adjust as quickly and comfortably as possible and make travelling with COPD a little more manageable.
Get vaccinated
As a COPD suffer, you should be vaccinated against pneumonia and be having a yearly flu jab. If you haven't had these vaccinations yet, it's advised to get these as soon as possible, preferably before you travel. The last thing you'll want is to fall ill with a debilitating flu while on your holiday!
Looking for information regarding a different condition?
Be sure to have a read up on our pre-existing conditions travel insurance.