Call our insurance team and quote WY922, or book online to find the best policy
Brain Tumour travel insurance
With the right advice and a quality travel insurance policy to match, travelling the world with peace of mind is entirely possible - even with a potentially complex condition such as a brain tumour. Holiday Extras' insurance team specialise in providing top level medical cover at an affordable price.
Read on to find out about our holiday insurance that includes medical cover.
Check out the reviews here
How do I declare my condition?
If you have a more complex condition involving epilepsy or a malignant tumour then you will need to take your screening with a member of our specialist team by calling our friendly, UK based helpline. Otherwise, you can complete your screening online.
Depending on the type and nature of your brain tumour, you could be asked a varying range of questions surrounding your condition.
Here is a sample of the kinds of questions you could be asked:
Whether the cancer had spread to the brain from elsewhere.
How long ago the diagnosis was made.
Whether the cancer has been completely removed or destroyed by surgery or radiotherapy.
If you have recently received surgery to remove the tumour in most cases, doctors will advise against travelling by air for at least 3 months after the treatment.
In this instance, we won't able to provide cover where your travelling conflicts with the advice of a recognised medical practitioner, so please bear this in mind before you decide whether you will travel.
How do we calculate the price of your policy?
To give you an accurate and fair price for your policy, our team of insurance experts consider a range of factors before giving you a quote.
Level of risk - Our insurers assess the severity of your condition, doing so based on the answers you provide during your screening.
Destination - With some locations, the only suitable healthcare facilities available are privately run, and so cost more. In this case, you may find that the price of your policy is slightly higher to reflect this.
Holiday Extras Brain Tumour Travel Insurance
Our travel insurance policies provide comprehensive cover for medical emergencies, repatriation back the the UK and lost medications to name just a few areas. To complete your medical screening today, enter your details into the form at the top of the page for a personalised quote.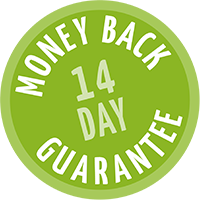 Can you fly with a benign brain tumour?
Though benign brain tumours aren't as serious as cancerous brain tumours, there are still some risks involved when flying with a benign brain tumour - risks that you will need to consider and consult with your doctor about.
Benign brain tumours are a mass of cells that grow relatively slowly in the brain, usually occurring in the tissue that supports nerve cells, and around the base of the brain, among other places. When flying there can be increased risk of cranial swelling in people with brain tumours, and this can lead to unpleasant symptoms and complications.
Cranial swelling
Air pressure and oxygen levels naturally change as the plane reaches higher altitudes, and this can trigger cranial swelling in passengers with brain tumours, leading to headaches, nausea and decreased consciousness.
Increased risk of seizures
The sleep deprivation and oxygen desaturation that is common to long haul flights can end up lowering the seizure threshold. If seizures are a symptom of your brain tumour, then it is worth consulting with your doctor before booking any air travel. An airplane cabin is the worst place to have a seizure, as space is limited.
Tips for travelling with a Brain tumour
Medication - If you need to take medication into the cabin that exceeds the usual volume restriction, you will need to obtain a note from your doctor. Be sure to bring enough medication with you to last the entire trip and possibly longer, in case you are delayed while returning home.
Alcohol - In most cases, it should be perfectly safe for you to drink alcohol in moderation, though you should be mindful of the nature of your personal condition. In many cases, brain tumour suffers will find that even a small amount of alcohol will leave them with a disproportionately painful hangover. It is worth noting that all insurers (not just us, we promise!) can refuse to pay out on claims if you have a drunken accident, as excessive drinking voids the claim.
Activities - If you have recently been treated for a tumour, it's recommended to avoid all forms of contact sport so bear this in mind when you're planning your holiday activities.
Looking for information regarding a different condition?
Be sure to have a read up on our pre-existing conditions travel insurance.
Holiday Extras Cover Ltd and Holiday Extras Ltd are authorised and regulated by the Financial Conduct Authority. Holiday Extras Cover Ltd 05058680 and Holiday Extras Ltd 01693250 are registered in England and Wales. Registered address: Ashford Road, Newingreen, Kent CT21 4JF.
Holiday Extras is underwritten by Travel Insurance Facilities plc which is authorised and regulated by the Financial Conduct Authority. Registered address: 2nd Floor, 1 Tower View, Kings Hill, West Malling, Kent, ME19 4UY. Company number 03220410.