Call our Kent-based team and quote WEB1, or book online to find the best policy
Travel Insurance for Stroke Victims
For stroke victims, the unpredictable nature of the condition can make the idea of travelling seem a little daunting. Holiday Extras' specialist medical insurance policies are carefully crafted to ensure that travellers with medical conditions are able to holiday with peace of mind.
Stroke victims booking with Holiday Extras can have full confidence in the knowledge that should anything happen, they are covered by a superior travel insurance policy, tailored to their needs.
Our Travel Insurance has an overall rating of 90% by 18030 customers
How do I declare my condition?
Declaring your condition is a simple process and takes only a few minutes to complete. Fill in the traveller details on the quote form, complete the declaration, and you will be automatically transferred to the medical screening.
You'll then need to answer a series of questions designed to provide us with the right information regarding your condition. We can then come up with a policy best suited to cater for your needs as a stroke victim.
Medical screening takes place online, though if you prefer, this can also be done via our Kent-based insurance team by calling our free helpline.
Does being a stroke victim affect the premium?
The exact price of travel insurance for stroke victims can vary depending on the situation of the patient. Very often, the effects of stroke differ, with some patients making a full recovery, and others suffering from longer lasting symptoms. Generally, as a rule, the more stable your condition is, the lower your premium will be.
Holiday Extras Stroke Travel Insurance
Stroke travel insurance with Holiday Extras provides the usual cover for emergency medical expenses, repatriation, cancellation and curtailment, and the exact amount you can receive in cover in any one area is scaled to the nature of your condition. Book a dual policy with Holiday Extras and your travelling partner can make a claim should anything happen during your trip in connection with your condition.
If you are taking more than two trips in the year, it may be worth taking out an annual multi-trip travel insurance policy, covering you for all your trips during the year. This is a really smart move if you're a patient travelling with the after effects of stroke, as once you've found the right policy, you don't have to repeat the purchasing and screening process.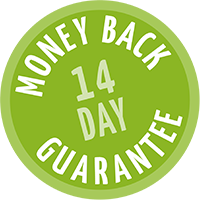 Some things to remember...
Be sure to tell us about all your diagnosed medical conditions, including those that may have caused the stroke. This way, we can provide you with the best travel insurance policy for your condition.
Looking for information regarding a different condition?
Be sure to have a read up on our pre-existing conditions travel insurance.