Call our Kent-based team on 0800 3160 308 and quote WY922, or book online to find the best policy
Travel Insurance for Stroke Victims
For stroke victims, the unpredictable nature of the condition can make the idea of travelling seem a little daunting. Holiday Extras' specialist policies are carefully crafted to ensure that travellers with medical conditions are able to holiday with peace of mind.
Stroke victims booking with Holiday Extras can have full confidence in the knowledge that should anything happen, they are covered by a superior travel insurance policy, tailored to their needs.
How do I declare my condition?
Declaring your condition is a simple process and takes only a few minutes to complete. Fill in the traveller details on the quote form, complete the declaration, and you will be automatically transferred to the medical screening.
You'll then need to answer a series of questions designed to provide us with the right information regarding your condition. We can then come up with a policy best suited to cater for your needs as a stroke victim.
Medical screening takes place online, though if you prefer, this can also be done via our Kent-based insurance team by calling our free helpline.
Does being a stroke victim affect the premium?
The exact price of travel insurance for stroke victims can vary depending on the situation of the patient. Very often, the effects of stroke differ, with some patients making a full recovery, and others suffering from longer lasting symptoms. Generally, as a rule, the more stable your condition is, the lower your premium will be.
Holiday Extras Stroke Travel Insurance
Stroke travel insurance with Holiday Extras provides the usual cover for emergency medical expenses, repatriation, cancellation and curtailment, and the exact amount you can receive in cover in any one area is scaled to the nature of your condition. Book a dual policy with Holiday Extras and your travelling partner can make a claim should anything happen during your trip in connection with your condition.
If you are taking more than two trips in the year, it may be worth taking out an annual multi-trip travel insurance policy, covering you for all your trips during the year. This is a really smart move if you're a patient travelling with the after-effects of stroke, as once you've found the right policy, you don't have to repeat the purchasing and screening process.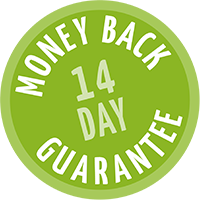 Can you still fly after a stroke?
While there is no prescribed formal length of time you need to wait before taking air travel after a stroke, generally most airlines will advise you not to fly until after 10 days (if you have suffered a TIA or 'mini-stroke') or 21 days after a full stroke.
The recommended period of time to wait before travel will depend on the airline, with some carriers recommending up to 3 months.
If your stroke was caused by internal bleeding into the brain, then patients are commonly told to wait at least 6 weeks before taking any air travel.
In the case that you have suffered a stroke while abroad and need to get home to receive medical attention, then it may not always be possible to wait 10-21 days after the stroke before returning home. In this situation, the airline will usually require that you undergo a formal medical assessment and provide a certificate stating fitness to fly, before travelling.
Does air travel increase the risk of a stroke?
Flying as a form of travel, does carry some added risks for passengers who have suffered a stroke in the past
Oxygen and air pressure - Since the air pressure in airplane cabins is much lower than when on the ground, the result is lower levels of oxygen saturation in the blood. As strokes are caused by insufficient oxygen to a region of the brain, passenger who has suffered a stroke in the past, will want to take the low cabin pressure into consideration when deciding whether they should travel by plane.
Some things to remember...
Be sure to tell us about all your diagnosed medical conditions, including those that may have caused the stroke. This way, we can provide you with the best travel insurance policy for your condition.
Looking for information regarding a different condition?
Be sure to have a read up on our pre-existing conditions travel insurance.
Holiday Extras Cover Ltd and Holiday Extras Ltd are authorised and regulated by the Financial Conduct Authority. Holiday Extras Cover Ltd 05058680 and Holiday Extras Ltd 01693250 are registered in England and Wales. Registered address: Ashford Road, Newingreen, Kent CT21 4JF.
Holiday Extras is underwritten by Travel Insurance Facilities plc which is authorised and regulated by the Financial Conduct Authority. Registered address: 2nd Floor, 1 Tower View, Kings Hill, West Malling, Kent, ME19 4UY. Company number 03220410.