Jump straight into you African adventure with great value cover for international travel insurance, starting at just * per person
Africa holidays
A diverse and awe-inspiring continent, Africa is the perfect destination for intrepid adventurers and first-time travellers alike. Despite the common misconceptions, holidays in Africa can be incredibly rewarding and fulfilling. With preparation and a reliable travel insurance policy, there's nothing stopping you from having an awesome trip.
Your travel insurance to Africa doesn't have cost the earth, as our worldwide travel insurance policies are designed to give reliable cover at an affordable rate.
Contents
Key points for Africa travel
Medical insurance and staying healthy
Despite the impressive array of tropical diseases on offer, with a little bit of preparation and proper medical cover on your travel insurance policy, you can confidently enjoy your trip with peace of mind.
Medical insurance
For travelling in Africa, this is absolutely vital. Health care is not free, even for citizens, and in many African countries, doctors expect payment in cash for treatment. When booking your travel insurance policy, it's vital to ensure that you are covered for emergency transport. If you find yourself requiring medical attention far from adequate facilities, you will want your insurance provider to cover the expensive travel cost. Booking travel insurance with Holiday Extras, you can recieve cover for up to £10 million for medical emergencies, which includes any extra travel and accommdation costs incurred by you and one other person as a result of emergency treatment.
When you book, remember to let us know of any pre-existing medical conditions you may have, or else you could invalidate your cover.
As part of our single trip and annual multi-trip travel insurance policies, you can benefit from our 24 hour emergency medical assistance. You can contact the claims department any time, day or night. Just state your name, age and policy schedule number when you ring us and our experienced assistance coordinators can start helping you.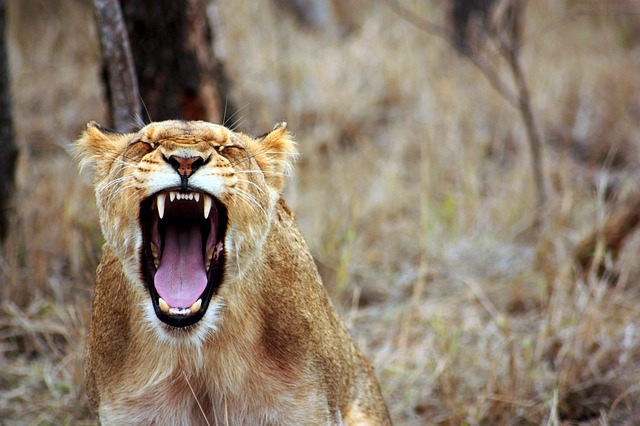 Our 24 hour emergency medical helpline can be used to obtain a confirmation of payment, by which we can contact the doctors involved to provide a guarantee of payment. You can also use this service to organise repatriation. If our medical advisors decide that it's best for you to return home, we can arrange for a transfer by regular airline or road ambulance. In very serious and urgent cases, we can arrange for the use of an air ambulance.
Vaccinations
Definitely don't leave getting vaccinated to the last minute. Certain vaccinations will require you to begin taking them as far as six months in before the start of your trip. Be sure to arrange and plan your vaccinations well in advance.
As well as your routine vaccinations (MMR, Polio, Diptheria, Meningitis etc) you should also make sure to get yourself vaccinated against Hepatitis A and B as well as Tetanus, Typhoid and Rabies. Your doctor will be able to give you specific advise and may even provide some of your vaccinations for free, or at least at a cheaper prescription. For the bulk of your vaccinations for travelling to Africa, you will need to get yourself to a travel clinic.
Medication
If you require medication bring plenty with you - it can be tough to find in Africa. Even basic medicines like paracetamol can be difficult to find in some areas. Whether you require medication for a pre-existing medical condition or not, it's a good idea to assemble a basic first-aid and medical kit. Here are a some of the things you should consider including:
Paracetamol

Paper tape

Anti-inflammatory drugs (ibuprofen)

Anti-bacterial ointment for cuts and scrapes

Anti-malarial pills

Bandages, gauze rolls

Iodine tablets for water purification

DEET containing insect repellant for skin

Oral rehydration salts (for when you inevitably get diarrhoea)

Permethrin, containing insect repellent for the skin

Sterile needles

Pocket knife
If you are travelling through a malarial area, we advise taking a self-diagnostic kit that can identify malaria in the blood from a finger prick.
Should I take antimalarial drugs?
Many travellers seem to think that malaria is a mild illness easily treated and that the discomforting side effects from taking anti-malarial drugs are in fact more distressing than the malaria itself. In Africa, this is simply not the case. Treatment in hospitals is essential and even then, the death rate can still be as high as 10% even in the best intensive care facilities.
The type and severity of the side effects differ, depending on the drug being taken, as well as the age and health of the person taking the drug. Side effects can vary from heartburn and indigestion to anxiety attacks, insomnia and nightmares. Certain antimalarials should not be taken by certain people, such as doxycycline which should be avoided by pregnant women or children younger than 12.
If you decide against taking antimalarial medication, you must be prepared to be obsessive about avoiding mosquito bites, using nets and insect repellent and reporting any fever or flulike symptoms to a doctor as soon as possible.
Top
Travel in Africa
Public transport in Africa is perhaps as intriguing and unpredictable as it's diverse wildlife. Below are some the most common means of getting around in Africa...
Buses
In many areas, the preferred mode of transport is the bus, which is cheap, quick and relatively reliable. Larger coaches are better for long journeys as these tend to be more comfortable and have seat belts. Smaller mini buses are more common and we recommend that you exercise some caution when choosing a bus to use. These kinds of buses are often overcrowded, and not all drivers will respect the safety of their passengers. If you feel your safety is threatened, don't hesitate in getting off at the next stop. There will always be another bus that can get you to where you need to be in one piece.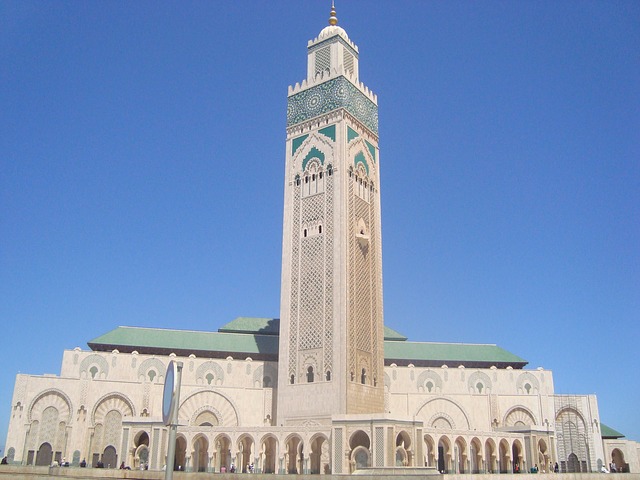 When planning journeys over a long distance, keep in mind that travel by night is generally not recommended. If you have to use a mini-bus, try to keep distances short.
Motorbike taxis
Called 'boda-bodas' or 'piki-pikis', these are common in many places, especially in east Africa. While it may seem like a novel way to travel, poor road quality means that you can't go very fast by bike an it's very rare for a driver to have a spare helmet. All in all, there are a lot of risks in taking a motorbike taxi. In the end though, it's your call...
Private Transfer
Some hotels can arrange for a shared private mini bus which will pick you up from the hotel and drop you off where you need to be. While it isn't the cheapest option - costing less than taxis but more than a mini bus - a private transfer is a great way to travel long distances. Private transfer mini buses will take you right to your accommodation, even if this means crossing borders, saving you the hassle of having to make multiple changes.
Overland tour
Perhaps the safest and most economical way to travel around Africa, is to take an overland tour. You will have a leader and a driver, camping for the most part and either cooking your own meals or having them cooked for you. While it may not be cheaper than using public transport, you will be making neat savings on food, accommodation and activities.
Top
Visas
The majority of tourist visas can be obtained at the border, however, entry requirements can differ from country to country. To avoid complications, make sure to do your research before hand. In some countries, visas can take up to a week to be approved and you will need to provide evidence of your plane tickets and hotel accommodation. Certain countries in the south don't require you to obtain a visa if you have a British passport.
For obtaining any kind of visa, your passport will have to be valid for at least six months from your planned date of departure. if you plan to take part in voluntary work during your stay in the country, then you will need a working holiday visa along with a travel insurance policy that covers you for working abroad. For more information, check out our working holiday insurance page.
Potential hazards
Crime
For a continent that is so affected by poverty, robbery rates are incredibly low. Most Africans are decent hard-working people who just want to make an honest living. That being said, there are of course areas in Africa that are perhaps not the safest. Cities such as Nairobi (Kenya), Lagos (Nigeria) Dakar (Senegal) Abidjan (Cote d'Ivoire) and parts of Johannesburg (South Africa) all have reputations for being edgy. Violent muggings do occur, with snatch-theft and pickpocketing being the most common form of crime. To significantly reduce your chances of becoming a victim of theft, here are a few simple precaution you should take:
Stick to busier, main streets, and where possible, avoid going out at night. If you have to go out at night, take a taxi and let someone know that you are going out.

Be discreet with your possessions and try to carry as little as possible in the way of valuables.

Keep the bulk of your cash hidden about your person in a money belt of some kind, having a modest amount in a separate wallet for day-to-day purchases.

Walk purposefully and with confidence and never look like you are lost. To make this easier, carefully plan the route you will take for every journey (no matter how small) before you go out.
Scams and Cons
During your stay in Africa, you will most likely come across the various hustlers and scam merchants that try to make a living out of conning tourists. Although these kinds of people are not usually dangerous, it can still be distressing to find that you have been cheated out of your money. Here are a few things to remember that will help you to avoid getting ensnared by a scam:
Don't ever give your phone number or address out to strangers. Con men often employ children to befriend a potential victim, requesting their address and telephone number for supposed future correspondence. With these details, the con men will then use the number to make false ransom demands to family members of the victim.

If you decide you'd like to take a tour, it's best to deal with recommended companies directly, paying only small amounts in advance.

In certain areas, the police are often in league with local drug salesmen, framing and apprehending unsuspecting tourists for being 'in possession' and demanding large bribes to avoid arrest and imprisonment. In some places con artist have been known to pose as police men in an effort to extort money. If you find yourself falsely accused, always insist on being taken to the police station and get written receipts for any fines you pay.
Clothing
What's comfortable and appropriate to wear will vary from country to country. Here are a few guidelines for what sort of clothes you will want to pack.
Those African countries that are predominantly Muslim will of course require you to dress more conservatively, keeping the shoulders and knees covered.

In most tourist locations, shorts are acceptable, however, it's rude to show the small of your back in many places.

In hotels around the poolside, it's usually ok to wear what you want.

Temperatures can drop to below freezing during the night so it's a good idea to take some warm clothing.
African attractions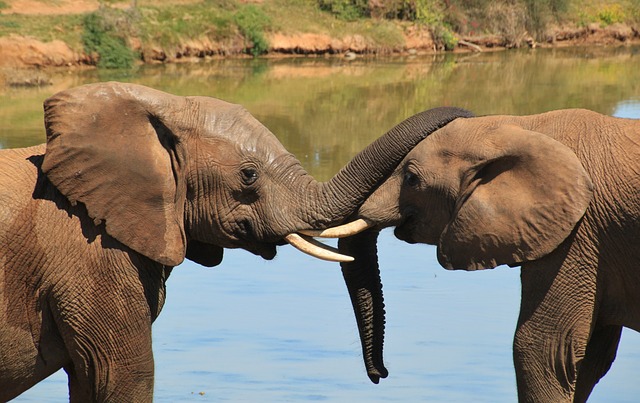 Stand dumbstruck at the feet of Djenn's Mosque in Mali, the biggest mud-brick structure in the world.

Witness the endurance of history at the imposing pyramids of Giza, or in the paws of the Sphinx.

Explore the Masai Mara in Kenya by hot-air balloon, and see the big five - lions, leopards, rhinos, elephants and buffalos in action.

Allow the stunning spray from Victoria Falls, between Zambia and Zimbabwe, to soak into your clothes and refresh you.

Climb Mount Kilimanjaro - the highest peak in Africa, with no less than five different climatic zones.
Why choose Holiday Extras travel insurance for Africa?
The combination of affordable rates and outstanding customer service makes Holiday Extras a great choice for travel insurance. Depending on the level of cover you require, you can choose from four policies:
Holiday Extras Cover Ltd and Holiday Extras Ltd are authorised and regulated by the Financial Conduct Authority. Holiday Extras Cover Ltd 05058680 and Holiday Extras Ltd 01693250 are registered in England and Wales. Registered address: Ashford Road, Newingreen, Kent CT21 4JF.
Holiday Extras is underwritten by Travel Insurance Facilities plc which is authorised and regulated by the Financial Conduct Authority. Registered address: 2nd Floor, 1 Tower View, Kings Hill, West Malling, Kent, ME19 4UY. Company number 03220410.