Crohn's Disease Travel Insurance
If you're travelling with Crohn's Disease, Ulcerative Colitis or any other kind of inflammatory bowel condition, getting the right holiday insurance can sometimes present a bit of a challenge. Holiday Extras' insurance team provide specialist medical insurance cover for those travelling with pre-existing conditions. With our team of experts, you can be assured of a comfortable booking process, comprehensive cover, and a reasonable price.
All policies come equipped with cover for medical emergency expenses, repatriation, and lost medication, as well as cover for cancellation and curtailment. Simply enter your travel information into the quote form to find out more about your Crohn's Disease Travel insurance.
Check out the reviews here
How do I declare my condition?
The screening process is designed to be as seamless, comfortable and confidential as possible, enabling our insurance experts to give you the best policy for the best price.
Enter your travelling details into the quote form at the top of the page, and you'll be taken through to your medical screening. You'll need to answer a few questions regarding your condition and you can be confident that all answers are confidential and will be handled with care.
Some questions you will be asked may relate to:
whether you have had any abdominal surgery for the condition
whether you have had any episodes of bowel obstruction
the number of hospital admissions you have had in the last 2 years
Medical screening takes place online through the quote form above, though if you prefer, this can also be done via our friendly insurance team by calling our UK based helpline.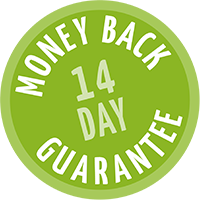 How do we calculate the price of your policy?
To give you an accurate and fair price for your policy, our team of insurance experts take into account a number of factors before giving you a quote.
Level of risk - Our insurers assess the severity of your condition, doing so based on the answers you provide during your screening.

Age - The likelihood of having to make a claim increases generally tends to increase according to the age of the traveller, so this is taken into account when we draw up your policy.

Destination - With some locations, the only suitable healthcare facilities available are privately run, and so cost more. In this case, you may find that the price of your policy is slightly higher to reflect this.
Tips for travelling with Crohn's Disease
Plan ahead
Find out in advance where the public toilets are located in an area you will be visiting. Apps like Toilet Finder are great for quickly locating the nearest toilets in an unfamiliar area.
Getting a Can't Wait Card is a good idea, as this allows you to skip straight to the front if there's a queue for the loo. Be warned, not all countries recognise this though.
Bring extra loo roll and spare clothing in case of an accident.
Medication
Make sure you bring along enough medication to last the entire duration of the trip. Although you may think that you can simply restock you medicine supplies whilst abroad, this may not be a good idea as filling in a prescription in a foreign country can end up being more complicated than it's worth.
That being said, it's still wise to bring along a copy of your prescription with the generic names of your medicines, in case you need to replace lost supplies.
Getting around
Find out in advance whether the buses and trains you might use will have toilet facilities, and if you're travelling by air, make sure to request a seat close to the bathroom.
Be careful what you eat
Take a supply of simple foods that you know your stomach can cope with, in case the food available doesn't agree with you.
Vaccinations
Make sure well ahead of time, that you are up to date with your all your medical vaccinations, along with the specific vaccinations re
Looking for information regarding a different condition?
Be sure to have a read up on our pre-existing conditions travel insurance.
Holiday Extras Cover Ltd and Holiday Extras Ltd are authorised and regulated by the Financial Conduct Authority. Holiday Extras Cover Ltd 05058680 and Holiday Extras Ltd 01693250 are registered in England and Wales. Registered address: Ashford Road, Newingreen, Kent CT21 4JF.
Holiday Extras is underwritten by Travel Insurance Facilities plc which is authorised and regulated by the Financial Conduct Authority. Registered address: 2nd Floor, 1 Tower View, Kings Hill, West Malling, Kent, ME19 4UY. Company number 03220410.