Great value cover with our single trip travel insurance policy. Starting from just *
Travel Insurance for Bali
It's been said that Bali is everything the ideal holiday destination strives to be. It's got a warm tropical climate year round, breath-taking natural beauty, a rich cultural heritage, stunning cuisine and some of the most reasonable prices around. Whether it's to soak in the sun, culture and beauty of the place, to dive into the local surf culture or just to experience the famed island nightlife, you'll want the peace of mind that comes with booking valid travel insurance to Bali. Here's how you can get the most out of your trip to the Island of the gods...
How long is your stay in Bali?
When you're looking to get the best deal for travel insurance to Bali - as well as any other destination - one of the first things to consider is how long your trip will be. If you're plan is to simply spend a couple weeks of sun-drenched bliss by the Indian ocean, then a single trip travel insurance policy could provide the cover you need.
If you're planning to travel numerous times throughout the year however, you may like to consider taking out an annual multi-trip travel insurance policy for an unlimited number of trips of up to 22 days per trip (Bronze cover policy), 31 days (Silver and Gold cover) and 45 days (Platinum cover) or less per annum.
What activities have I planned?
Consider too, the types of activities you have planned for your trip to Bali. Will you be cutting up the surf in Kuta or riding a pipeline in Padang Padang? Then be sure to check your travel insurance includes water sports cover or cover for surfing.
Bali offers many opportunities for adventure sports, such as wake-boarding and fly-boarding in Benoa, rafting in Telaga Waja and paragliding in Timbis. If you've planned any of these activities or ones like these, you'll naturally want to choose a travel insurance policy that covers for these sports. In many cases, such activities will be classed as extreme sports and require additional premiums.
Diving in Bali
A popular destination amongst divers, with dive sites at Padang Bay and Pulau Menjangan, Bali attracts divers from all around. If you plan to do some diving during your stay, you'll want to find a policy that covers for this activity. It's wise to be sure of the exact details when it comes to diving cover, as the standard among insurers can vary.
For example, Holiday Extras offer diving cover at no extra cost as part of a standard travel insurance policy. This complimentary cover is only valid however, when diving up to 30m and with an instructor, so if you wish to dive deeper, you will need to take out additional cover by selecting one of our 3 activity packs when getting a quote. For more information, check out the scuba diving travel insurance page.
Beware the Policy Excess...
For most claims to be considered, an insurer will usually require a small payment- known as the policy excess. While this is standard practice, it's important to take note of exactly how much an insurer requires as an excess, before you take out a policy with them. Often, travellers have decided to take out a policy that seems reasonably priced, only to find out that the policy excess is sometimes higher than expected.
How do I book?
Booking with Holiday Extras is simple. There's a range of policies to choose from, whatever your Bali travel needs may be. Enter the trip details into the booking engine for a quick quote, and select the policy that best suits your needs. If you need any further assistance, our free UK-based call centre is on hand to help.
Policies for travellers aged under 18 are also available, you can even book a bespoke policy for under 18's traveling alone.
Top tips for Holidaying in Bali
When's the best time to visit?
Being 8 degrees south of the equator, Bali enjoys a warm tropical climate year round. Even so, you'll want to think carefully about when you plan to visit. Rainy season runs from October to March, and though accommodation is considerably cheaper around this time, you risk spending most of the trip holed up indoors, waiting for a break in the rain. Having said this, even during the wet monsoon season, it's likely to be sunny for a good part of the day.
The dry season runs from May to September and it's during these months that tourism picks up, July and August seeing the Island at it's busiest.
The best times to visit Bali tend to be just before and just after high season, during the months of April, May, June and September. Around these times, it's still dry season, though it's less humid and accommodation can be up to 50% cheaper than during peak times in the dry season. The island is generally less busy than in the mid-season months, making it the perfect time to visit famous tourist sites or go surfing, scuba diving and snorkelling.
Have you got the right visa?
If you're a UK citizen, there's no need for a visa when visiting Bali, at least for the first 30 days of your stay. If you plan to stay for longer than 30 days, you'll need to apply for a visa either before you travel at the Indonesian embassy in London, or upon arrival at the airport. These visas usually cost around 35 US dollars, and is valid for an extra 30 days. If you're staying longer than 60 days, you can extend this visa once, by another 90 days.
Remember to respect local customs
Being an Indonesian island, Bali has strong Hindu and Muslim influence, with religious ceremonies and customs very much integrated into the Balinese way of life. Don't be surprised if your taxi driver decides to pull over to ask for a blessing, or if everything is closed on festival days.
When you're visiting temples and other religious sites, remember to respect the dress code and keep knees and shoulders covered. It's also worth pointing out that certain bars and restaurants will have a dress code and won't allow you to enter dressed in beach wear. To avoid this potentially embarrassing situation, phone ahead to check for the dress code.
Mind the Monkeys!
Among the island's many endearing species are the native monkey population. Be warned, while these furry little-fiends may seem cute, they're known for their thieving antics and often carry serious diseases. It's best not to get too close to these creatures.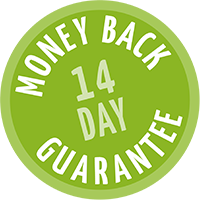 Top tips for trips to Bali
Avoid the peak tourist season, aim to visit during April, May, June or September.
Don't get caught out with visas, if you're staying for more than 30 days, you'll need to apply for one.
Remember your manners, respect the local traditions and stick to the dress code when visiting religious sites.
Steer clear of the monkeys...they're thieves and often carry diseases like rabies! .
Related content...
If you enjoyed this article and would like more info on travel to Bali, check out our other posts on the topic...
Holiday Extras Cover Ltd and Holiday Extras Ltd are authorised and regulated by the Financial Conduct Authority. Holiday Extras Cover Ltd 05058680 and Holiday Extras Ltd 01693250 are registered in England and Wales. Registered address: Ashford Road, Newingreen, Kent CT21 4JF.
Holiday Extras is underwritten by Travel Insurance Facilities plc which is authorised and regulated by the Financial Conduct Authority. Registered address: 2nd Floor, 1 Tower View, Kings Hill, West Malling, Kent, ME19 4UY. Company number 03220410.