Give us a call on 0800 3160 308 and quote WY922, or book online to find the best policy
Travel Insurance for MS Patients
Living with Multiple Sclerosis shouldn't hold you back from a spell of wanderlust! With the right travel insurance policy and a carefully planned itinerary, nothing should stop you from getting our there and enjoying the pleasures of a holiday abroad.
Holiday Extras' team specialise in providing policies catering specifically for those travelling with medical conditions. Your peace of mind is our priority! Holiday Extras policies are equipped with cover for medical emergency expenses, repatriation and lost medication as well as cover for delayed and missed departure. Enter your travel information into the quote form to find out more about your bespoke policy.
Check out the reviews here
How do I declare my condition?
To declare your medical conditions, just enter your travelling details into the quote from at the top of the page, and you'll be taken through your medical screening process with our team of insurance experts.
If you are a little unsure about what happens during a medical screening, don't worry - the process is very simple and only takes a few minutes. To help our insurers put together the best policy for your Multiple Sclerosis you may be asked questions regarding:
The use of any mobility aids.
Any acute relapses during the last year.
Your ability to look after yourself (has this worsened or improved over the last year?)
Medical screening takes place online through the quote form above, though if you prefer this can also be done via our Kent-based insurance team by calling our free helpline.
How do we calculate the price of your policy?
To give you an accurate and fair price for your policy, our team of insurance experts take into account a number of factors before giving you a quote.
Level of risk - Our insurers assess the severity of your condition, doing so based on the answers you provide during your screening.

Age - The likelihood of having to make a claim increases generally tends to increase according to the age of the traveller, so this is taken into account when we draw up your policy.

Destination - With some locations, the only suitable healthcare facilities available are privately run, and so cost more. In this case, you may find that the price of your policy is slightly higher to reflect this.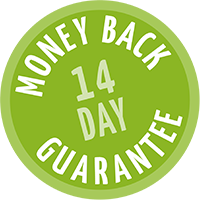 Tips for travelling with Multiple Sclerosis
Pacing yourself
There really is no need to push yourself, you're on holiday! You can still have a fantastic time abroad without doing absolutely everything the guide book tells you to do. Very often, less is more, so pick those activities that you especially want to experience and research how you can best enjoy them.
Make sure to plan for periods of rest, so you can recover between activities. Take regular breaks, and if you're travelling in a hot country, keep well hydrated and seek out shade.
Dealing with the heat
For many sufferers of MS, the heat is a serious consideration. For those patients that are not excessively heat intolerant, it's still advised to take care when visiting hotter countries. Keeping well hydrated and bringing a cooling case or ice chest will help to keep you from overheating.
Travel arrangements
There are a number of things you can do to make your journey more comfortable. Most airlines have special transport measures for use in the airport, and these can be arranged if you notify the airport in advance. Aircraft are also capable of carrying standard size wheel chairs free of charge, though battery powered wheelchairs may need to be dismantled for the carriage, so remember to bring the assembly instructions for your chair.
Another thing to bear in mind when travelling by plane, is that some airlines require a 'fitness to travel' note from your doctor
Vaccinations
Should you require vaccinations for your destination, consult with your Doctor well in advance of your trip. Remember, you will not be able to take vaccinations during an acute relapse or steroid treatment.
Medication
Make sure that you have enough medication to last you for the entire duration of the trip. If you're carrying any medication in your hand luggage, make sure you have the relevant medical certification with you and remember to carry all medication in the original pharmacy packaging. For injectable prescription medication, be sure to have a Doctor's note specifying that your are allowed to take such medicine.
Looking for information regarding a different condition?
Be sure to have a read up on our pre-existing conditions travel insurance.
Holiday Extras Cover Ltd and Holiday Extras Ltd are authorised and regulated by the Financial Conduct Authority. Holiday Extras Cover Ltd 05058680 and Holiday Extras Ltd 01693250 are registered in England and Wales. Registered address: Ashford Road, Newingreen, Kent CT21 4JF.
Holiday Extras is underwritten by Travel Insurance Facilities plc which is authorised and regulated by the Financial Conduct Authority. Registered address: 2nd Floor, 1 Tower View, Kings Hill, West Malling, Kent, ME19 4UY. Company number 03220410.