Big January Giveaway - Click Here For More Details
Travel insurance China
Get dependable cover for your holiday to China with worldwide policies starting from *
China is the world's most populous country, so when you visit you'll be assured of a remarkable variety of different landscapes, people and activities. With Holiday Extras travel insurance for China you can choose a policy to fit your itinerary, which is perfect for a country of such extremes. And our medical insurance ensures that you won't be left to foot the bill on your own should you require treatment for declared medical conditions.
Do I need travel insurance for China?
Although travel insurance is not a visa requirement for entry into China, it would be unwise to travel to the other side of the world without some form of protection, should something unexpected happen. China is a country whose laws, customs and cultures differ from those of the UK, and for the ill-equipped traveller, it can be all to easy to find oneself in a tricky situation. Knowing that you have a reliable travel insurance policy to pick up a medical bill or a missed flight can do wonders for your peace of mind and take the worry out of any trip.
| | Bronze | Silver | Gold | Platinum |
| --- | --- | --- | --- | --- |
| Baggage cover | £500 | £1,500 | £2,000 | £2,000 |
| Cancellation cover | £1,000 | £2,500 | £5,000 | £5,000 |
| Medical cover | £5 million | £10 million | £10 million | £10 million |
| Excess charge | £150 | £100 | £50 | £0 |
| Lost passport | £250 | £250 | £300 | £500 |
| Personal money | £300 | £350 | £400 | £500 |
| Wedding cover | X | X | £1,500 | £1,500 |
| Gadget cover | X | X | X | £500 |
Holiday Extras offers excellent China travel insurance
With Holiday Extras worldwide travel insurance policies cover a range of destinations including China, and offer comprehensive and reliable cover, should you need medical attention or face cancellations.
Single Trip Policies

Annual Multi-Trip Policies

Your trip can last up to 365 days but must start and end in the UK to be entirely valid
Maximum trip duration varies depending on the policy: 22 days for Bronze, 31 days for Silver and Gold, 45 days for Platinum
You have to buy your policy while on UK soil for it to be valid — once you pass through security you are technically no longer in the UK.
Can be purchased a maximum 30 days in advance of the start date of your trip
All ages are accepted on single trip policies, however, age limits apply for cruise policies. Under 18s can travel alone on a single trip policy.
Under 18s must travel with an adult and you cannot travel on the policy if you are older than 79 years at the date of booking
With prices starting from just

*
With prices starting from just

**
For travellers who can't keep away from China, an annual policy could be worth considering. Our annual travel insurance provides the same cover levels as a single trip policy but protects you for an unlimited number of trips throughout a 365 day period. Just be sure that each trip doesn't exceed the maximum trip duration stated in the policy wording, which you can find when getting a quote. Annual multi-trip policies can be booked for an individual, couple or family.
Booking your policy
Choosing your policy is quick and easy. Simply choose a cover level that suits your trip and make your payment online or via our UK call centre. Simply fill in the quote form above or call our friendly team for FREE.
China travel guide
Budgeting - Parts of China are far cheaper than the West, while other areas can be much more expensive. Research your destination and budget accordingly.
Visa - British visitors to China require a visa, which can be obtained from the Chinese embassy or an official visa sourcing centre.
Health - Get all of your vaccinations at least six to eight weeks in advance, as you'll need them to fully benefit from our medical cover. Consult your GP to determine which you will need - this is likely to include Typhoid and Rabies.
Chinese tourist visa requirements
UK tourists need a visa when visiting mainland China, but for places like Hong Kong and Macau, this is not required. As a tourist, you will need to apply for the tourist L visa. In order to obtain a tourist L visa to mainland China, you will need:
A passport that is valid for at least 6 months after your visit to China
Have a least two blank visa pages
Complete the visa application form
Finger-printing
The Chinese government has recently introduced fingerprint scanning at all the major entry points to the country, and requires that all visitors between 14-70 years old, have their fingerprint scanned.
Registering with the Chinese authorities
All foreign visitors need to register their address with the Chinese authorities within the first 24 hours of their stay. If you are staying at a hotel, then usually the registry is completed for you. However, if you have arranged your own accommodation with a friend, relative or through third party bnb sites, then you may need to register the address yourself.
Currency in China
The Official currency used in China is the Renminbi ('The People's Currency') also known as the Yuan and is currently among the top 5 most used currencies in the world. Chinese currency comes in denominations of 1, 2, 5, 10, 20, 50 and 100 yuan.
Exchanging currency at banks in major cities like Shanghai is generally not a good idea. The process is long and complicated - it can take up to an hour to complete all the paperwork and supply a photocopy of your passport. For the sake of your sanity, it's advised to just use an atm for cash withdrawals.
Using ATMS in China
This is the advised method of accessing currency in China, though you'll need to check with your bank for any extra charges for currency exchanges, foreign transactions and handling fees.
You may also notice that some ATMs in China will require a six digit pin, which can be a little confusing for UK and other western travellers used to the four digit pin. If you're at an ATM that requires a six digit pin, just enter '00' followed by your pin, and there should be no problems using your card.
Paying for things
It's generally advised to use cash when paying for goods and services, as most chip and pin devices in shops and restaurants won't recognise your foreign card. To save yourself the hassle make sure you carry enough cash with you for the day.
Rough breakdown of costs in China:
Coffee - 22 yuan
Beer - this can vary from 72 yuan in the posh downtown areas, to just 9 yuan at the suburban street food stands
Food - this tends to be quite affordable in China, with street food costing as little as 6 yuan (68p). A 3-course meal for two at a mid-range restaurant will cost around 130 yuan (£14) and of course for the more upmarket restaurants, you'll be looking at higher price.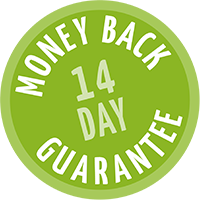 What to do in China
Slip into the Forbidden City and witness the best-preserved collection of imperial architecture in China.
Wind your way along the Great Wall, and take in spectacular views on your journey.
Explore The Bund in Shanghai, a waterfront area that exhibits an array of different architectural and artistic styles.
The Karst Mountains in the Guangxi Province are so impressive that you can see them on the 20 Renminbi note. You can get a great view from nearby Yangshuo town.
Visit adorable Giant Pandas in Chengdu of the Sichuan Province, where 85 percent of China's wild Giant Pandas reside.
*
Holiday Extras Cover Ltd and Holiday Extras Ltd are authorised and regulated by the Financial Conduct Authority. Holiday Extras Cover Ltd 05058680 and Holiday Extras Ltd 01693250 are registered in England and Wales. Registered address: Ashford Road, Newingreen, Kent CT21 4JF.
Holiday Extras is underwritten by Travel Insurance Facilities plc which is authorised and regulated by the Financial Conduct Authority. Registered address: 2nd Floor, 1 Tower View, Kings Hill, West Malling, Kent, ME19 4UY. Company number 03220410.