You can book a single trip policy or annual travel insurance for China online or by calling us for free on our UK based helpline
Holiday insurance for your trip to China
China is the world's most populous country, so when you visit you'll be assured of a remarkable variety of different landscapes, people and activities. With Holiday Extras travel insurance for China you can choose a policy to fit your itinerary, which is perfect for a country of such extremes. And our medical insurance ensures that you can afford a good level of treatment for declared medical conditions, if you run into any difficulties.
Useful information for travel to China
If you're travelling to north-east Sichuan Province, be sure to keep a check on local reports following a recent earthquake.
Please be aware that there may be hazardous sea and weather conditions surrounding Hainan Island from around 14 September 2017, due to the tropical storm Doksuri.
Parts of the Zhejiang province, including the cities of Ningbo and Shanghai, are likely to undergo hazardous sea and weather conditions from around 14 September 2017 due to Typhoon Talim.
Do I need travel insurance for China?
Although travel insurance is not a visa requirement for entry into China, it would be unwise to travel to the other side of the world without some form of financial protection, should something unexpected happen. China is a country whose laws, customs and cultures differ from those of the UK, and for the ill-equipped traveller, it can be all to easy to find oneself in a tricky situation. Knowing that you have a reliable travel insurance policy to pick up a medical bill or a missed flight, can do wonders for your peace of mind and generally improve the quality of our trip.
Holiday Extras offers excellent China travel insurance
With Holiday Extras worldwide travel insurance policies you can get a level of cover that reflects exactly what you plan to do in China.
For travellers who can't keep away from China, an annual policy can be the perfect option. Our annual travel policy provides the same support as our Premium cover, but protects you for an entire year. It can be booked for an individual, couple or family. Families with annual cover are not required to travel together, and children under 18 travel free when accompanied by an adult policyholder.
Booking your policy
Choosing your policy is quick and easy. Simply choose a cover level that suits your trip and make your payment online or via our UK call centre. Simply fill in the quote form above or call our friendly team for FREE.
China travel guide
Budgeting – Parts of China are far cheaper than the West, while other areas can be much more expensive. Research your destination and budget accordingly.
Visa – British visitors to China require a visa, which can be obtained from the Chinese embassy or an official visa sourcing centre.
Health – Get all of your vaccinations at least six to eight weeks in advance, as you'll need them to fully benefit from our medical cover. Consult your GP to determine which you will need – this is likely to include Typhoid and Rabies.
Chinese tourist visa requirements
UK tourists need a visa when visiting mainland China, but for places like Hong Kong and Macau, this is not required. As a tourist, you will need to apply for the tourist L visa. In order to obtain a tourist L visa to mainland China, you will need:
A passport that is valid for at least 6 months after your visit to China
Have a least two blank visa pages
Complete the visa application form
Finger-printing
The Chinese government has recently introduced fingerprint scanning at all the major entry points to the country, and requires that all visitors between 14-70 years old, have their fingerprint scannned.
Registering with the Chinese authorities
All foreign visitors need to register their address with the Chinese authorities within the first 24 hours of their stay. If you are staying at a hotel, then usually the registery is completed for you. However, if you have arranged your own accomodation with a friend, relative or through third party bnb sites, then you may need to register the address yourself.
Currency in China
The Official currency used in China is the Renminbi ("The People's Currency") also known as the Yuan and is currently among the top 5 most used currencies in the world. Chinese currency comes in denominations of 1, 2, 5, 10, 20, 50 and 100 yuan.
Exchanging currency at banks in major cities like Shanghai is generally not a good idea. The process is long and complicated - it can take up to an hour to complete all the paperwork and supply a photocopy of your passport. For the sake of your sanity, it's advised to just use an atm for cash withdrawals.
Using ATMS in China
This is the advised method of accessing currency in China, though you'll need to check with your bank for any extra charges for currency exchanges, foreign transactions and handling fees.
You may also notice that some ATMs in China will require a six digit pin, which can be a little confusing for UK and other western travellers used to the four digit pin. If you're at an ATM that requires a six digit pin, just enter "00" followed by your pin, and there should be no problems using your card.
Paying for things
It's generally advised to use cash when paying for goods and services, as most chip and pin devices in shops and restaurants won't recognise your foreign card. To save yourself the hassle make sure you carry enough cash with you for the day.
Rough breakdown of costs in China:
Coffee - 22 yuan
Beer - this can vary from 72 yuan in the posh downtown areas, to just 9 yuan at the suburban street food stands
Food - this tends to be quite affordable in China, with street food costing as little as 6 yuan (68p). A 3-course meal for two at a mid-range restaurant will cost around 130 yuan (£14) and of course for the more upmarket restaurants, you'll be looking at higher price.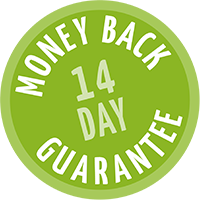 What to do in China
Slip into the Forbidden City and witness the best-preserved collection of imperial architecture in China.
Wind your way along the Great Wall, and take in spectacular views on your journey.
Explore The Bund in Shanghai, a waterfront area that exhibits an array of different architectural and artistic styles.
The Karst Mountains in the Guangxi Province are so impressive that you can see them on the 20 Renminbi note. You can get a great view from nearby Yangshuo town.
Visit adorable Giant Pandas in Chengdu of the Sichuan Province, where 85 percent of China's wild Giant Pandas reside.
*Prices and cover levels were correct at the time of writing, and may be subject to change. Please enter your details into the booking engine for a complete quote.