Whether you have cancer or have suffered in the past, find a travel insurance policy with peace of mind online or call our Kent-based insurance experts on 0800 3160 308
Prostate Cancer Travel Insurance
Getting travel insurance as a prostate cancer patient needn't be a stressful affair. Holiday Extras travel insurance caters for those who have pre-existing medical conditions, providing affordable cover for travellers. We have helped countless travellers on their way with reliable, quality travel insurance policies. Complete your medical screening through the form on the top left for your personalised quote. As a precaution, we always advise you to speak with your GP or consultant for any medical travel advice before you book anything.
Check out the reviews here
Expert Rated by Defaqto
Holiday Extras Gold & Platinum policies have been rated 5 Star by Defaqto. This means our Gold & Platinum products provide one of the highest quality offerings on the market.
How do I declare my condition?
As well as being asked how long ago the diagnosis was made, what kinds of medication you are on, and whether you have any further treatment planned, you may be asked such questions as:
Whether the disease has spread to other any other parts of the body
If you are currently on any hormone therapy
How many (if any) unplanned hospital admissions you have had in the last twelve months for prostate cancer.
Though all medical screening can be easily completed online, for more advanced or complicated cases of prostate cancer, you will need to speak to one of our insurance specialists by calling our free helpline.†
Holiday Extras' Travel Insurance policies
Before you jet off it's always best to make sure you are covered in the event of of a worse-case scenario. As stressful and daunting travelling with a condition might appear, we want you to enjoy your holiday and feel at ease knowing you've got a reliable insurance policy behind you. All it takes is a tiny bit of extra planning to make sure that everything runs smoothly for you.
| | Bronze | Silver | Gold | Platinum |
| --- | --- | --- | --- | --- |
| Baggage cover | £500 | £1,500 | £2,000 | £2,000 |
| Cancellation cover | £1,000 | £2,500 | £5,000 | £5,000 |
| Medical cover | £5 million | £10 million | £10 million | £10 million |
| Excess charge | £150 | £100 | £50 | £0 |
| Lost passport | £250 | £250 | £300 | £500 |
| Personal money | £300 | £350 | £400 | £500 |
| Wedding cover | X | X | £1,500 | £1,500 |
| Gadget cover | X | X | X | £500 |
How to book online
To book online - or simply just to get a quote with your specific travel plans in mind - simply click below and bear in mind the following bits of information:
Location: Where are you going?

Book online

Dates: When will you be going, and how long for?

Money: The total cost of your holiday (including travel)

Health: Any pre-existing medical conditions?
How do we calculate the price of your policy?
To give you a fair price for your policy, our team of experts take into account a range of factors before giving you a quote.
Level of risk - Our insurers assess the severity of your condition, doing so based on the answers you provide during your screening.

Age - The likelihood of having to make a claim increases generally tends to increase according to the age of the traveller, so this is taken into account when we draw up your policy.

Destination - With some locations, the only suitable healthcare facilities available are privately run, and so cost more. In this case, you may find that the price of your policy is slightly higher to reflect this.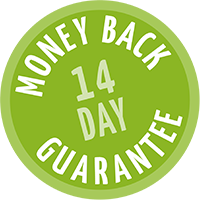 Practical tips for travelling with Prostate cancer
Before booking your holiday
Speak to your doctor - Your doctor can give you advise on the types of climates to avoid, the treatment and care options available abroad, and whether any compulsory vaccinations will affect your medication.
Plan travel arrangements carefully - Where possible, avoid long haul flights with multiple stop-overs, and schedule some time for rest when you arrive at the destination.
Arrange Airline special assistance - Get in contact with the airline as soon as possible to notify them of any special arrangements you might need such as wheel chair access, special meals or seating close to the toilet.
---
While travelling
Carry your medical advice card - If you have had brachytherapy, the implanted radioactive seeds could set off the airport security sensors, so make sure you have your medical advice card to hand, to avoid any potential delays.
Fish for benefits - Because of the nature of your condition, you could be entitled to early check-in and be allowed access to the airport lounge to relax before the flight. You don't know unless you ask...
Translate important medical documents - In countries where English is not widely spoken, it is wise to carry translated copies of your condition and treatment details along with the information on the medicines you take, in case you need to see a doctor whilst on holiday.
Flying after cancer treatment
After any kind of treatment for cancer, it's wise to consider carefully whether you are able to undertake a journey by plane. If you have undergone bone marrow or stem cell transplants, have low platelets or your red blood cell count is low, it is best to seek advice from your doctor before booking anything.
You should never fly straight after receiving chest, bowl or brain surgery, as you may have excess air trapped in your body which could expand during flight, causing increased pressure. It is usually best to wait until the air has been re-absorbed, which normally takes between 7-10 days.
Can you fly after radiotherapy?
There is no official recommended length of time to wait before flying after radiotherapy. However, bear in mind that the increased fatigue that occurs as a result of radiotherapy treatment could mean that any kind of travel is simply out of the question. Fatigue can be particularly pronounced if you have undergone brain radiotherapy, some patients experiencing somnolence syndrome, a condition that results in sleeping virtually all day for a short period after a course of brain radiotherapy.
Another factor to consider is that a course of radiotherapy can result in increased sensitivity to the sun, meaning looking after your skin becomes even more important. If you decide to travel by air, be sure to keep the window blinds closed during the journey and wear sun screen of at least SPF 30.
† If you need to seek medical attention whilst abroad, please ensure that you contact the 24-hour Emergency Assistance Service for help and advice before treatment, where possible, full details can be found within the policy wording.
Holiday Extras Cover Ltd and Holiday Extras Ltd are authorised and regulated by the Financial Conduct Authority. Holiday Extras Cover Ltd 05058680 and Holiday Extras Ltd 01693250 are registered in England and Wales. Registered address: Ashford Road, Newingreen, Kent CT21 4JF.
Holiday Extras is underwritten by Travel Insurance Facilities plc which is authorised and regulated by the Financial Conduct Authority. Registered address: 2nd Floor, 1 Tower View, Kings Hill, West Malling, Kent, ME19 4UY. Company number 03220410.