Call our Kent-based team and quote WEB1, or book online to find the best policy
Prostate Cancer Travel Insurance
Getting travel insurance as a prostate cancer patient needn't be a stressful affair. Holiday Extras medical insurance provides affordable, reliable cover for travellers with medical conditions. As a prostate cancer patient, you can be assured of a superior quality policy at an reasonable price.
Our Travel Insurance has an overall rating of 90% by 17460 customers
Check out the reviews here
How do I declare my condition?
As well as being asked how long ago the diagnosis was made, what kinds of medication you are on, and whether you have any further treatment planned, you will also be asked such questions as:
Whether the disease as spread to other any other parts of the body
If you are currently on any hormone therapy
How many (if any) unplanned hospital admissions you have had in the last twelve months for prostate cancer.
Though all medical screening can be easily completed online, for more advanced or complicated cases of prostate cancer, you will need to speak to one of our insurance specialists by calling our free helpline.
How do we calculate the price of your policy?
To give you a fair price for your policy, our team of experts take into account a range of factors before giving you a quote.
Level of risk - Our insurers assess the severity of your condition, doing so based on the answers you provide during your screening.
Age - The likelihood of having to make a claim increases generally tends to increase according to the age of the traveller, so this is taken into account when we draw up your policy.
Destination - With some locations, the only suitable healthcare facilities available are privately run, and so cost more. In this case, you may find that the price of your policy is slightly higher to reflect this.
Holiday Extras Prostate Cancer Travel Insurance
Holiday Extras have helped countless travellers on their way with reliable, quality travel insurance policies. Booking travel insurance even with prostate cancer, you can be assured of a fully comprehensive cover for medical emergencies, repatriation back the the UK and lost medications to name just a few areas. Complete your medical screening through the form on the top left for your personalised quote.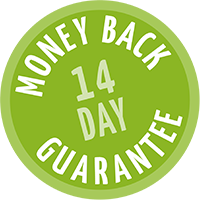 Practical tips for travelling with Prostate cancer
Before booking your holiday
Speak to your doctor - Your doctor can give you advise on the types of climates to avoid, the treatment and care options available abroad, and whether any compulsory vaccinations will affect your medication.
Plan travel arrangements carefully - Where possible, avoid long haul flights with multiple stop-overs, and schedule some time for rest when you arrive at the destination.
Arrange Airline special assistance - Get in contact with the airline as soon as possible to notify them of any special arrangements you might need such as wheel chair access, special meals or seating close to the toilet.
While travelling
Carry your medical advice card - If you have had brachytherapy, the implanted radioactive seeds could set off the airport security sensors, so make sure you have your medical advice card to hand, to avoid any potential delays.
Fish for benefits - Because of the nature of your condition, you could be entitled to early check-in and be allowed access to the airport lounge to relax before the flight. You don't know unless you ask...
Translate important medical documents - In countries where English is not widely spoken, it is wise to carry translated copies of your condition and treatment details along with the information on the medicines you take, in case you need to see a doctor whilst on holiday.
Looking for information regarding a different condition?
Be sure to have a read up on our pre-existing conditions travel insurance.