Under 18's travelling with a paying adult receive free cover
---
Children can travel alone with a great value policy from £3.49*
---
Getting travel insurance for single parent families can sometimes be a little tricky. Many family travel insurance policies only apply if there are two paying adults, and this can be impractical if you want to take your kids on holiday as a single parent.
With Holiday Extras, getting the whole family properly insured at a reasonable rate is easy, with adult policies starting from just £13.95. Children accompanied by a paying adult can receive comprehensive cover for free, as long as they are registered at the same address as the policy holder.
Single Parent annual travel insurance
If you and your family are going on more than two holidays in the year, it may be more cost effective to take out an annual multi-trip policy.
Our annual trip policies start from just £35.00 and provide year-round comprehensive travel cover for you and your children.
Best Travel Insurance for Single Parent Family?
Holiday Extras specialise in providing the best travel insurance for your holidaying needs. It's no wonder then, that we are a ten time award winning travel insurance provider! You can book your single parent family travel insurance policy in full confidence that your holiday is in capable hands.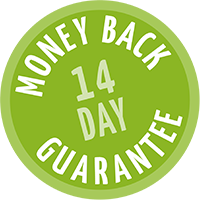 Check out our travel insurance reviews page and see for yourself!
Pre-existing medical conditions
If any of your family have a pre-existing medical condition, this shouldn't stop you from applying for travel insurance with us.
When booking your policy, simply declare any medical conditions, and we can tailor a policy specially suited to your needs.
Children's travel insurance
If you were thinking about sending your kids to travel abroad on their own, take a look at our page for children's travel insurance for more information.
Additional Cover
Adventure Sports - If you are planning something a little more adventurous, you'll want to take a look at our additional policy add-ons. For more information, visit our sports cover page for a breakdown of all activities covered under our standard policy, as well as those that require an additional premium for coverage.
Winter Sports - Perhaps you are planning a winter sports holiday? If so, take a look at our winter sports add-on, which covers a range of winter sports activities.