Under 18's travelling with a paying adult receive free cover and children can travel alone with a great value basic policy from just £3.49
---
Finding single parent travel insurance for a single parent family can sometimes feel a little tricky. Many family travel insurance policies only apply if there are two paying adults, and this can be impractical if you want to take your children on holiday as a single parent. At Holiday Extras we provide great packages for single parents so you can get great, affordable hassle-free cover!
Do I need travel insurance for my children?
With Holiday Extras, getting the whole family properly insured at a reasonable rate is easy, with a basic adult policy starting from just £13.95. If you are a single parent, travelling with your children, the great news is that your children can travel with comprehensive travel insurance absolutely free of charge on your policy; as long as they are registered at the same address as the policy holder. This is a great and convenient way of making sure they're covered for lost luggage, cancellation and repatriation cover.
Other providers tend to allocate travel insurance free of charge for one child, per full one paying adult but at Holiday Extras there are no restrictions. If you book single parent travel insurance, all of your children will be covered with holiday insurance free of charge, when added to your policy, which is fantastic value! (Provided each of your children is below 18 years of age).
If you were thinking about sending your kids to travel abroad on their own, take a look at our children's travel insurance page for more information. If you are a single parent looking for travel insurance for your child then we have great deals for child-only policies from just £3.49 with basic cover. Please see below for more policy benefits:
Travelling with adult
Single and Annual Trip policies
Up to £10 million medical cover
Up to £5,000 cancellation cover
Up to £2,000 baggage cover
Friendly 24/7 UK based helpline
Free!
Child travelling alone
Single Trip only
Up to £2 million medical cover
Up to £500 cancellation cover
Up to £500 baggage cover
Friendly 24/7 UK based helpline
*£3.49!
*Under 18's prices are based on 1 17-year-old, with no pre-existing medical conditions, travelling to Europe excl. Spain/Cyprus/Malta on a single-trip policy from 19/08/18 to 26/08/18. Prices correct as of August 2018.
Levels of Cover

Basic cover offers £500 cancellation cover, £2 million medical cover and £500 of baggage cover.
Standard cover provides £1,000 cancellation, £5 million medical cover and £1,500 of baggage cover.
Premium cover offers £5,000 cancellation, £5 million for medical costs and £1,500 of baggage cover.
Single trip and annual multi-trip policies for single parents
Our single trip policy provides cover for one trip of up to 365 days. With three levels of cover you can choose from our Basic, Standard or Premium packages, so you can apply for the right level of cover to suit your needs.
For the more frequent traveller, our annual multi-trip travel insurance policy provides cover for an unlimited number of trips across 12 months, given that each trip does not exceed 23 days with our standard and premium cover policies and up to 17 days per trip for our annual basic cover policy.
If you and your children are going on more than two holidays in a year, it may be more cost effective to take out an annual multi-trip policy. Our annual trip policies start from just £35.00, for basic cover on a non-medical policy, and provide year-round comprehensive single parent holiday insurance cover for you and your children.
Best Travel Insurance for Single Parent Family?
It's a great idea to compare travel insurance before you book to get the best and cheapest deal for travel insurance for a single parent. Make sure you check the policy wording of each provider on either a single trip or annual multi-trip policy to see exactly what is covered. Providers will offer different levels of cover at different rates so make sure you research which one is best for you. Check out Holiday Extras' cheap basic, standard and premium levels of cover.
Holiday Extras specialise in providing the best travel insurance for your holiday. It's no wonder then, that we are a ten-time award-winning travel insurance provider. You can book your single parent family travel insurance policy in full confidence that your holiday is in capable hands today!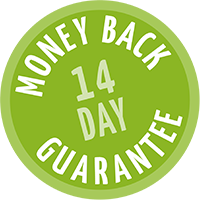 Check out our travel insurance reviews page and see for yourself!
Travelling with pre-existing medical conditions?
If any of your family have a pre-existing medical condition, this shouldn't stop you from applying for travel insurance with us. When booking your policy, simply declare any medical conditions, and we can tailor a policy especially suited to your needs. Book your policy online, or call our UK-based contact centre to discuss your options with our friendly insurance team on 0800 316 0104 and quote WY992.
Additional Cover
Adventure Sports - If you are planning something a little more adventurous, you'll want to take a look at our additional policy cover. For more information, visit our sports cover page for a breakdown of all activities covered under our standard policy; including windsurfing and cycling. You can also find out about sports for the children that require an additional premium to be added to your policy, including kitesurfing.
Winter Sports - Perhaps you are planning a winter sports holiday? If so, take a look at our winter sports add-on, which covers a range of winter sports activities, including skiing and off-piste skiing.
If you have enjoyed finding out about our single parent travel insurance, then you may like to check out the following pages for additional information: