Call our Kent-based team on 0800 3160 308 and quote WY922, or book online to find the best policy
Travel Insurance for Dementia Patients
Living with Dementia shouldn't hold you back from taking a break with family and friends. With the right travel insurance policy and a carefully planned itinerary, nothing should stop you from getting our there and enjoying the pleasures of a holiday abroad.
The Holiday Extras team specialise in providing policies catering specifically for those travelling with pre-existing conditions. Your peace of mind is our priority! Holiday Extras policies are equipped with cover for medical emergency expenses, repatriation and lost medication as well as cover for delayed and missed departure. Enter your travel information into the quote form to find out more about your bespoke policy.
Check out the reviews here
How do I declare my condition?
To declare your medical conditions, just enter your travelling details into the quote form at the top of the page, and you'll be taken through your medical screening process with our team of insurance experts.
If you are a little unsure about what happens during a medical screening, don't worry - the process is very simple and only takes a few minutes. To help our insurers put together the best policy for your Dementia you may be asked questions regarding:
Whether you acquire assistance with dressing, eating or washing.
Whether you require more assistance or supervision than you did six months.
Whether during your travels you will always be accompanied by someone you know.
Medical screening takes place online through the quote form above, though if you prefer, this can also be done via our friendly insurance team by calling our UK based helpline.
How do we calculate the price of your policy?
To give you an accurate and fair price for your policy, our team of insurance experts take into account a number of factors before giving you a quote.
Level of risk - Our insurers assess the severity of your condition, doing so based on the answers you provide during your screening.

Age - The likelihood of having to make a claim increases generally tends to increase according to the age of the traveller, so this is taken into account when we draw up your policy.

Destination - With some locations, the only suitable healthcare facilities available are privately run, and so cost more. In this case, you may find that the price of your policy is slightly higher to reflect this.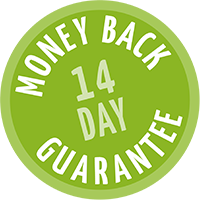 Travelling with someone with dementia
Make sure your loved one is carrying I.D - A busy airport is the last place you'd want to lose a person suffering with dementia, and so making sure they are wearing some form of identification is extremely important. This is especially helpful in the case of seniors that tend to wander, as the ID will allow for the appropriate authorities to get in contact with you, should your loved one go missing. The best forms of ID are wearable, such as ID bracelets and names printed into clothes. Be sure that they have your number and a list of their medical conditions printed out and stored in their wallet or purse.
Limit connections and layovers, keep journeys short - this goes without saying, but the shorter and less complicated the journey is, the likelihood of encountering stressful situations is reduced. If you are travelling alone with someone suffering from dementia, then it is recommended that limit travel time to no more than 4 hours. If you need to travel for longer than this, then it is advised to have at least two caregiver's present.
Keep surroundings familiar - People who suffer from dementia often have difficulty adjusting to changes in their environment. If you are travelling to a new place, then keeping surroundings familiar for your loved one may present a challenge. There is however, much that a caregiver can do to help travellers suffering from dementia to feel comfortable and at ease. Bringing familiar items from home like blankets, pillows and pyjamas can help to keep your loved one at ease. Making an effort to stick to a routine will also help to avoid confusion.
Looking for information regarding a different condition?
Be sure to have a read up on our pre-existing conditions travel insurance.
Holiday Extras Cover Ltd and Holiday Extras Ltd are authorised and regulated by the Financial Conduct Authority. Holiday Extras Cover Ltd 05058680 and Holiday Extras Ltd 01693250 are registered in England and Wales. Registered address: Ashford Road, Newingreen, Kent CT21 4JF.
Holiday Extras is underwritten by Travel Insurance Facilities plc which is authorised and regulated by the Financial Conduct Authority. Registered address: 2nd Floor, 1 Tower View, Kings Hill, West Malling, Kent, ME19 4UY. Company number 03220410.