Call our Kent-based team and quote agent, or book online to find the right policy for you
Travel Insurance for Breast Cancer
Hunting for the right holiday insurance policy as a breast cancer patient can be a stressful, emotionally taxing experience to say the least. All you want is a reliable travel insurance policy, without the sky-high premiums that make you feel unduly penalised.
Holiday Extras medical insurance provides comprehensive cover for travellers with pre-existing conditions, offering a comfortable booking process and policies that are reasonably priced.
All policies come equipped with cover for medical emergency expenses, repatriation, and lost medication as well as cover for cancellation and curtailment. Simply enter your travel information into the quote form to find out more.
Expert Rated by Defaqto
Holiday Extras Gold & Platinum policies have been rated 5 Star by Defaqto.
How do I declare my condition?
We understand that you may find it difficult to talk about your breast cancer, especially if you have already spoken to a number of insurers about your condition. Therefore, our screening process is designed with this in mind, allowing you a brief, comfortable and confidential screening experience.
Simply enter your travelling details into the quote form at the top of the page, and you'll be taken through your medical screening, where you'll need to answer a few questions regarding your condition. You can be certain that all your answers will be handled with care, to ensure you get the right policy for your condition. We should add that we always advise you to speak with your GP or consultant for any medical travel advice before you book anything.
Medical screening questions:
Some questions you will be asked may relate to:
How long ago the initial diagnosis of breast cancer was made
Whether you are currently undergoing any treatment or have future treatment planned
Whether or not the cancer has spread beyond the breast
Medical screening takes place online through the quote form above, though if you prefer, this can also be done via our UK based insurance team by calling our friendly helpline.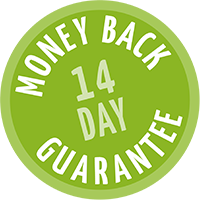 Holiday Extras' Travel Insurance policies
Before you jet off it's always best to make sure you are covered in the event of a worse-case scenario. As stressful and daunting travelling with a condition might appear, we want you to enjoy your holiday and feel at ease knowing you've got a reliable insurance policy behind you. All it takes is a tiny bit of extra planning to make sure that everything runs smoothly for you.
| | Bronze | Silver | Gold | Platinum |
| --- | --- | --- | --- | --- |
| Baggage cover | £500 | £1,500 | £2,000 | £2,000 |
| Cancellation cover | £1,000 | £2,500 | £5,000 | £5,000 |
| Medical cover | £5 million | £10 million | £10 million | £10 million |
| Excess charge | £150 | £100 | £50 | £0 |
| Lost passport | £250 | £250 | £300 | £500 |
| Personal money | £300 | £350 | £400 | £500 |
| Wedding cover | X | X | £1,500 | £1,500 |
| Gadget cover | X | X | X | £500 |
| Defaqto rating | 2 Star rating | 3 Star rating | 5 Star rating | 5 Star rating |
How to book online
To book online - or simply just to get a quote with your specific travel plans in mind - simply click below and bear in mind the following bits of information:
Location: Where are you going?

Book online

Dates: When will you be going, and how long for?

Money: The total cost of your holiday (including travel)

Health: Any pre-existing medical conditions?
Travel insurance for patients with Secondary Breast Cancer
Please be aware, that we currently do not provide cover for patients with secondary breast cancer. If you are a patient suffering from secondary breast cancer and require travel insurance, there are a number of insurers that can provide cover. We recommend visiting Macmillan's online community, as travel insurance for secondary breast cancer is often discussed.
How do we calculate the price of your policy?
To give you an accurate and fair price for your policy, our team of insurance experts take into account a number of factors before giving you a quote.
Level of risk - Our insurers assess the severity of your condition, doing so based on the answers you provide during your screening.

Age - The likelihood of having to make a claim increases generally tends to increase according to the age of the traveller, so this is taken into account when we draw up your policy.

Destination - With some locations, the only suitable healthcare facilities available are privately run, and so cost more. In this case, you may find that the price of your policy is slightly higher to reflect this.
Top
Holiday Extras Cover Ltd and Holiday Extras Ltd are authorised and regulated by the Financial Conduct Authority. Holiday Extras Cover Ltd 05058680 and Holiday Extras Ltd 01693250 are registered in England and Wales. Registered address: Ashford Road, Newingreen, Kent CT21 4JF.
Holiday Extras is underwritten by Travel Insurance Facilities plc which is authorised and regulated by the Financial Conduct Authority. Registered address: 2nd Floor, 1 Tower View, Kings Hill, West Malling, Kent, ME19 4UY. Company number 03220410.