Find the best travel insurance for seniors with Holiday Extras. Choose a single trip or annual trip policy for cover across UK, Europe and Worldwide.
Travelling can be a great experience whatever your age and you shouldn't have to accept higher premiums in order to do so. Book your travel insurance with Holiday Extras and you can benefit from affordable, easy to attain cover.
You might fall into one of the below age groups and are concerned about having the right level of cover, or are struggling to find travel insurance for seniors without all the convoluted conditions, let us help you.
Why choose Holiday Extras as your travel insurance provider?
We're proud of our medical insurance, which has been carefully arrange to ensure we are able to keep the premiums as low as they should be. Our insurance team specialise in arranging fully comprehensive policies for travellers with medical conditions.
Arranging travel insurance as a senior should be straightforward and great value. At Holiday Extras, we offer flexible policies for customers between the ages of 50 and 89, and Winter Sports cover for customers under the age of 65. We can cover a wide range of medical conditions as long as you declare them, and our policies provide up to £15 million of medical cover for declared conditions. Up to £2,000 can be set aside to protect your baggage, and as much as £10,000 in cancellation cover can be provided for each person in your party. With a further £2 million of personal liability protection, you are supported generously throughout your trip.
Booking your senior travel insurance policy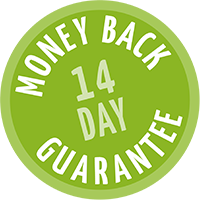 We understand how important a quick and easy booking process is to our customers. Whether you choose to do so online or via our call centre support team, you might have to complete a short medical screening. It's not invasive, just a series of simple questions regarding your medical history. You can complete our online quote form above to begin or place a free call to our UK based helpline. Our team are always on hand if you need any assistance.
Policy Excess
Most insurers require a certain amount to be deducted in the event of a claim: this is called the policy excess. The excess on Holiday Extras policies range from around £75-£100, with many sections of our cover requiring no excess at all. If you would prefer to avoid paying the excess for all of the sections of cover, we suggest adding the excess waiver to your policy.
Travel insurance with medical conditions
If you need to declare a pre-existing medical condition, you can find all the information you need about our travel insurance with medical conditions policies by using the side bar menu to browse our pages.
Top tips for older travellers
Plan ahead - Conduct the necessary research into your destinations, making sure, for example, that you travel during seasons when weather extremes are less likely.
Inform people who you trust about your plans - Letting people know as you move between locations can make all the difference if something goes wrong, especially if you are travelling alone.
Remain aware of your surroundings - This is particularly important when you are paying for goods, or withdrawing money from an ATM. If your valuables are vulnerable at any point, quickly scan the area for any potential problems.
Contact your bank and telephone provider before leaving - If you use a bank card or your mobile phone in an unfamiliar location, your provider may become suspicious and suspend its use so it's best to inform them of your travel plans.
Travel lightly - Large cumbersome backpacks will only tire you out and make you stand out as a tourist.