Give our team a call and quote WY922, or book online to find the best policy
Travel Insurance for HIV
Here at Holiday Extras, we know that it can be daunting trying to find travel insurance for a HIV positive diagnosis - which is why we're on a mission to make the experience as effortless as possible.
Our reasonably-priced policies are designed to provide substantial cover for your condition, so you can rest easy knowing all eventualities are accounted for. Our team are on-hand to help provide a stress-free booking experience, and ensure your medical insurance policy caters to your specific needs.
All policies come equipped with cover for medical emergency expenses, repatriation, and lost medication as well as cover for cancellation and curtailment. Simply enter your travel information into the quote form to find out more.
Check out the reviews here
How do I declare my condition?
Our screening questions have been designed with you in mind - we know it can be harrowing to discuss your condition, but our straightforward booking process will ease any discomfort and help you find the right cover for you.
Just pop your details into the engine at the top of the page, and you'll be taken through to the medical screening. From there, you'll be asked a few questions regarding your condition - if you're unsure of any answers, we recommend you check with your doctor to ensure your policy is suitable.
To give you an idea of what you'll be asked, we may want to know:
if you've started a new antiviral drug in the last 3 months (or if one is planned)
what your latest CD4 count is
if you've been asked or advised to start or alter antiviral treatment, but chosen not to
Use the quote form above to start your medical screening - or alternatively, you can call our Kent-based insurance team if you need a helping hand.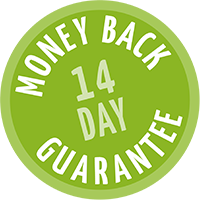 How do we calculate the price of your policy?
To give you an accurate and fair price for your policy, our team of insurance experts take into account a number of factors before giving you a quote.
Level of risk - Our insurers assess the severity of your condition, doing so based on the answers you provide during your screening.
Age - The likelihood of having to make a claim increases generally tends to increase according to the age of the traveller, so this is taken into account when we draw up your policy.
Destination - With some locations, the only suitable healthcare facilities available are privately run, and so cost more. In this case, you may find that the price of your policy is slightly higher to reflect this.
Looking for information regarding a different condition?
Be sure to have a read up on our pre-existing conditions travel insurance.
Holiday Extras Cover Ltd and Holiday Extras Ltd are authorised and regulated by the Financial Conduct Authority. Holiday Extras Cover Ltd 05058680 and Holiday Extras Ltd 01693250 are registered in England and Wales. Registered address: Ashford Road, Newingreen, Kent CT21 4JF.
Holiday Extras is underwritten by Travel Insurance Facilities plc which is authorised and regulated by the Financial Conduct Authority. Registered address: 2nd Floor, 1 Tower View, Kings Hill, West Malling, Kent, ME19 4UY. Company number 03220410.