Give our Kent-based team a call on 0800 316 0104, or book online to find the best policy
Myeloma Travel Insurance
Myeloma suffers often face a unique challenge in finding the right travel insurance, due to the relapsing-remitting nature of the cancer and the broad range of symptoms. Holiday Extras' Kent-based team are dedicated to providing bespoke medical insurance for travellers with all kinds of pre-existing medical conditions.
How do I declare my condition?
Enter your travelling details into the quote form above and you'll be transferred to our specialist team for your medical screening. The screening processes only takes a few minutes, during which you'll be asked to answer a series of questions related to your medical condition. The questions are designed to provide us with the right information regarding your condition so we can then come up with a policy best suited to cater for your Myeloma.
Medical screening takes place online, though if you prefer, this can also be done via our UK based insurance team by calling our FREE helpline.
Does being a stroke victim affect the premium?
The exact price of travel insurance for stroke victims can vary depending on the situation of the patient. Very often, the effects of stroke differ, with some patients making a full recovery, and others suffering from longer lasting symptoms. Generally, as a rule, the more stable your condition is, the lower the your premium will be.
Holiday Extras Myeloma Travel Insurance
Myeloma can be unpredictable and you can't be forever anticipating a relapse in your symptoms. While we can't take away this uncertainty, you can be sure that booking travel insurance with holiday Extras, you will receive excellent financial and practical support should anything happen during the course of your trip. Among the benefits are holiday cancellation protection, cover for emergency medical treatment, repatriation and lost and stolen medicines.
Should you need assistance, you will have 24/7 access to our team of helpful experts via our friendly UK based call-centre.
If you are taking more than two trips in the year, it may be worth taking out an annual multi-trip travel insurance policy, covering you for all your trips during the year. This is a really smart move if you're a patient travelling with the after effects of stroke, as once you've found the right policy, you don't have to repeat the purchasing and screening process.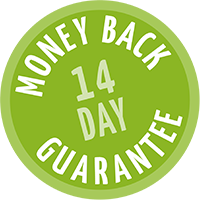 Tips for travelling with Myeloma
Get a Doctors note and bring enough medication - Remember to bring enough medication to last you the entire duration of the trip. When travelling with prescription drugs make sure that the drugs are in their original packaging and are safely stored in your hand-luggage. It's also advisable to carry a copy of your prescription or a note from your doctor detailing any medication you are taking with you
Looking for information regarding a different condition?
Be sure to have a read up on our pre-existing conditions travel insurance.
Holiday Extras Cover Ltd and Holiday Extras Ltd are authorised and regulated by the Financial Conduct Authority. Holiday Extras Cover Ltd 05058680 and Holiday Extras Ltd 01693250 are registered in England and Wales. Registered address: Ashford Road, Newingreen, Kent CT21 4JF.
Holiday Extras is underwritten by Travel Insurance Facilities plc which is authorised and regulated by the Financial Conduct Authority. Registered address: 2nd Floor, 1 Tower View, Kings Hill, West Malling, Kent, ME19 4UY. Company number 03220410.